There were no royals (or siblings thereof) at Saturday's Issa show, but Pippa Middleton surprised everyone by turning up at the Temperley London show on the fourth day of London Fashion Week.
Pips sat next to Rosario Dawson in the front row of Alice Temperley's runway show, which included many white and black looks (the latter of which Pippa wears quite often).
Although she wore her usual heavy dose of blush, Pips' hair looked particularly curly today, like someone went to town with the curling iron.
Below, check out pictures of Pippa sitting pretty in the front row.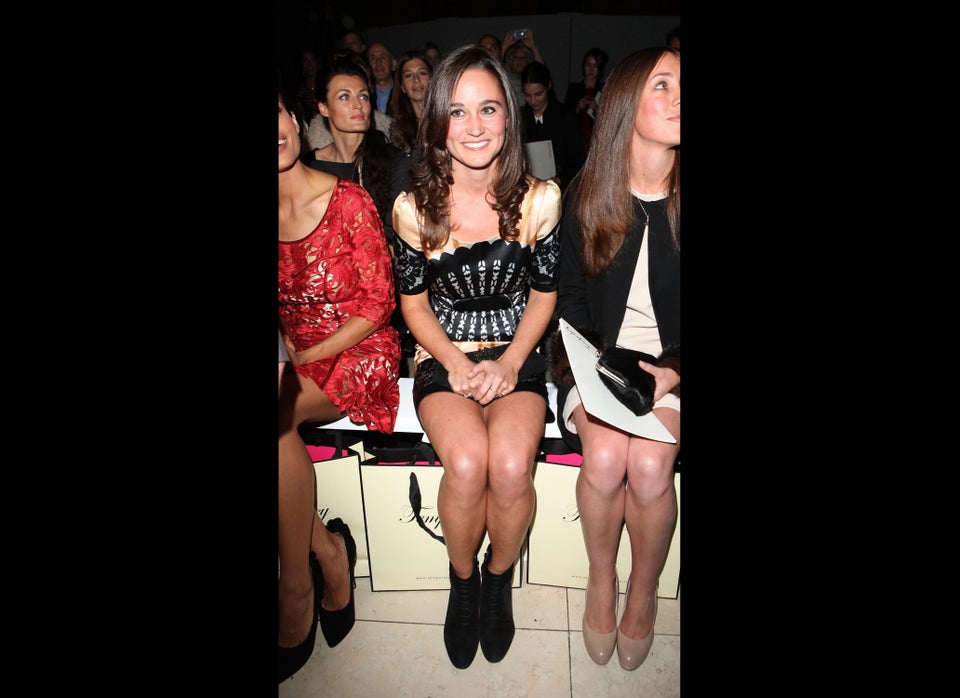 Pippa Middleton At Temperley
Related