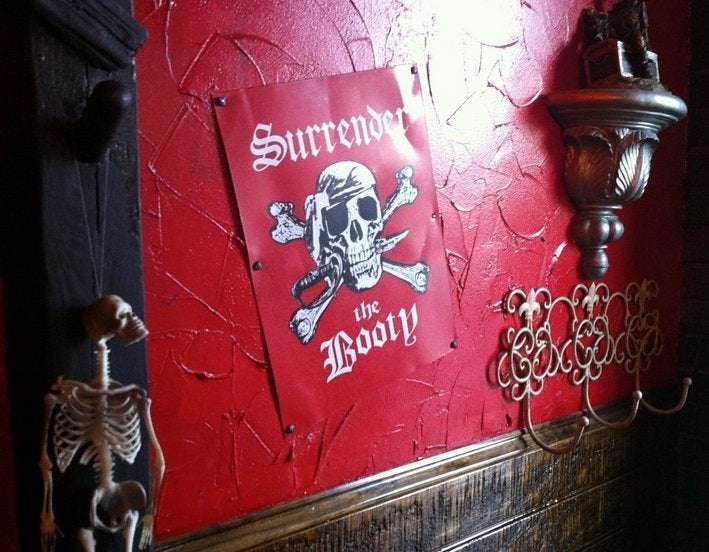 SILVER SPRING, Md. -- It can be tough running a pirate-themed bar. Just ask the crew over at Piratz Tavern, an establishment that's had trouble making ends meet.
The bar's owners, Tracy and Juciano Rebelo, decided to apply to be part of the second season of the Spike TV reality show "Bar Rescue." They were accepted.
Everyone at Piratz thought the makeover, which will be featured on the show's July 22 season opener, would drum up new business at the Georgia Avenue establishment. But the February remodel wasn't a simple update with a fresh coat of paint. What they got was the Corporate Bar and Grill, complete with a logo featuring a man in a suit.
"Bar Rescue" host Jon Taffer and his team "did the polar opposite of rescuing," Tracy Rebelo told Patch in April.
"We knew it wouldn't work as a corporate bar," Piratz Tavern bartender "Saber" told The Huffington Post during a recent visit.
Pirates live by three rules, Saber explained: Live for the moment. Take what you can and give nothing back. And stay loyal to the brethren.
Piratz regulars were outraged by the "Bar Rescue" makeover. Gone were the skeletons, grog and swords. In their place were faux inspirational posters, high-end cocktails and sweater vests.
By the end of their first shift, the owners and staff mutinied. They decided to revert to the pirate theme.
Employees donated their time and sweat to remodel the remodeled bar. The new decor went away, most of the old knick knacks went up and some other improvements were made, including new paint, new tables, a brighter bar, a new chandelier made from repurposed Crystal Head Vodka bottles and some other items that put the wind back in Piratz's sails.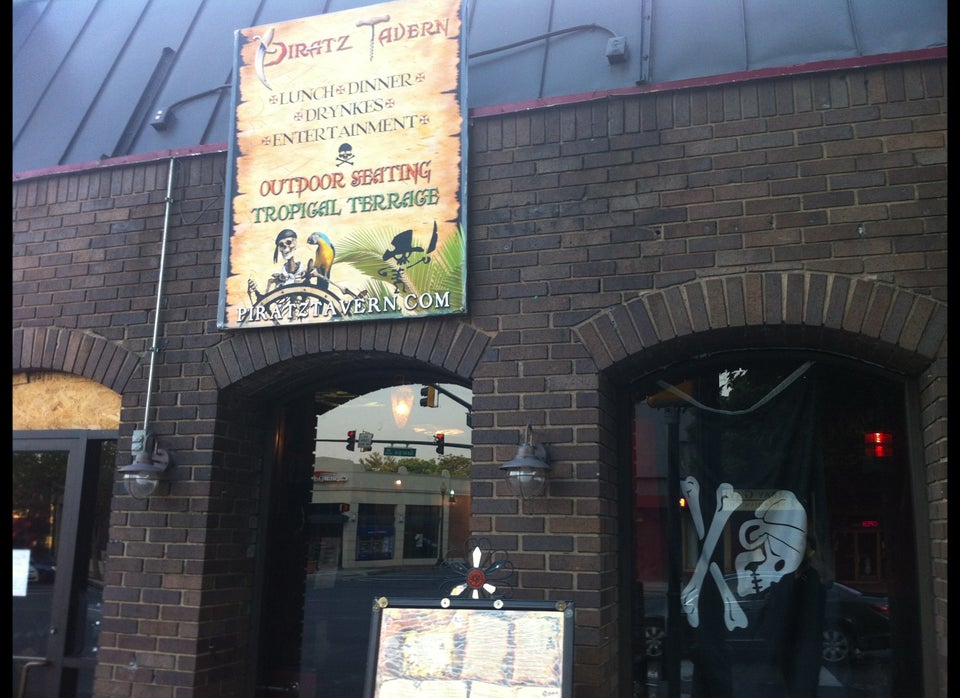 Piratz Tavern
The bar staff is happy with the changes. Saber, who will celebrate her third year at Piratz on Sept. 19 -- International Talk Like A Pirate Day -- donated her free time to help steady the sinking ship.
Bartenders, bar backs, servers and cooks chipped in time and money to get their clubhouse back to level they thought was appropriate for their lifestyle. According to the Washington Business Journal, roughly $60,000 was invested to undo the "Bar Rescue" makeover.

Despite the mutiny, the Piratz crew hopes the Spike TV exposure will increase business but regardless of the outcome, they're much happier with their renewed old lifestyle. Corporate America and Yelp! be damned, these pirates are happy on their ship.
Related
Popular in the Community