If policymakers want to improve students' scores on international exams, they should start by bettering education options for their littlest learners.
That is part of the story told by a report released on Monday by the Organisation for Economic Co-operation and Development (OECD), an international group that promotes economic progress. The OECD report used data collected from its international exam, the Programme for International Student Assessment (PISA), to compare education patterns around the world.
The PISA results showed that, on the whole, students who attended preschool performed better on the international exam. For example, on average, students from OECD-member countries performed more than 20 points better on the exam if they had attended preschool, even after accounting for socioeconomic differences.
For a full sense of how preschool impacted PISA scores, check out the OECD graphic below: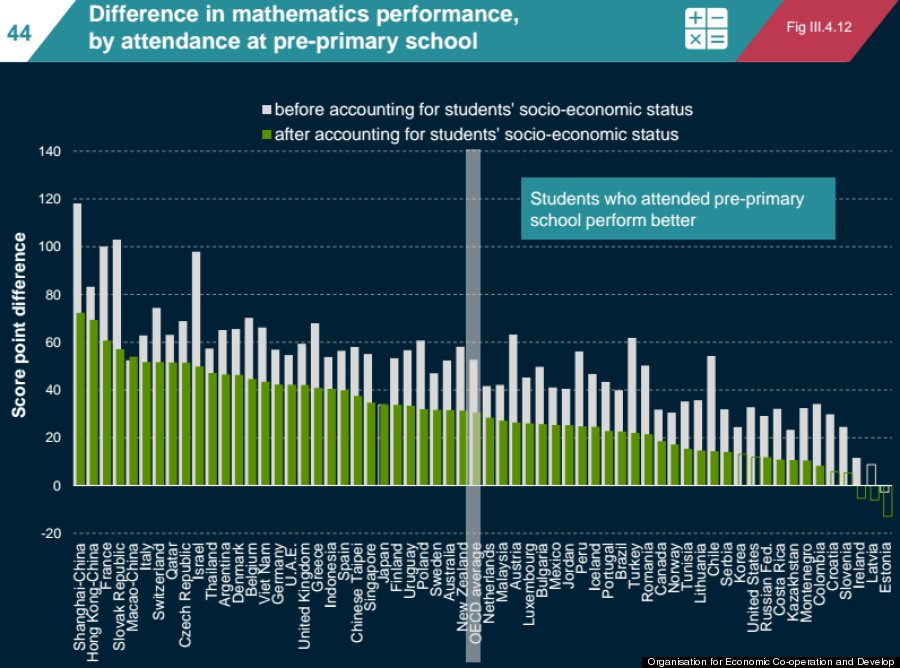 The x-axis of this graph ranks, in descending order, which countries had students with PISA scores most deeply impacted by preschool attendance. The y-axis shows the depth of this impact in terms of score point differences. Filled white and green bars indicate that score point differences were statistically significant, while hollow bars indicate otherwise.
Related
Before You Go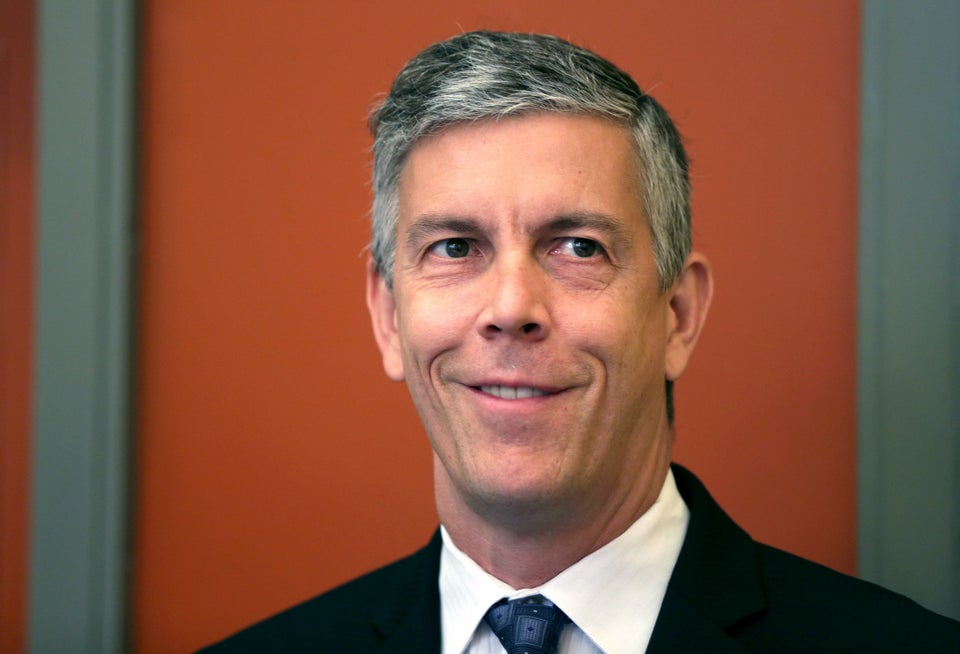 Education Leaders Who Have Never Taught
Popular in the Community