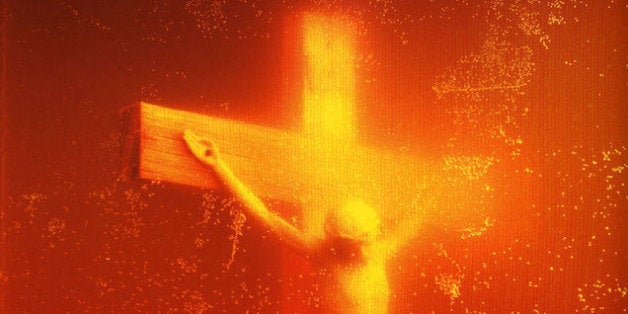 Yet, through it all, the image had remained accessible via the AP. Until today.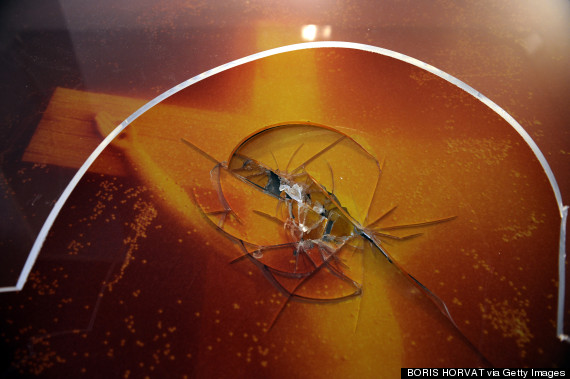 Picture taken on April 18, 2011 shows "Immersion Piss Christ," a controversial piece of art by US artist Andres Serrano from the contemporary art collection of the Lambert foundation, in Avignon southern France, after its partial destruction by two catholic activists. (BORIS HORVAT/AFP/Getty Images)
Then, in the wake of the attacks -- and the posting of Carney's article, AP images of "Piss Christ" were removed, and the photos are no longer accessible online. Gawker's Andy Cush was one of several writers who also noticed the photos' disappearance. "If they were [removed]," wrote Gawker's Andy Cush, "it is a cowardly and unfortunate capitulation to the men who killed 12 people today in an apparent effort to quell speech."
We have reached out to the Associated Press for comment but have yet to hear back.
Despite this potential act of self-censorship, artists around the world have shown they refuse to be silenced, revealing that a pen and pencil are the most powerful weapons of all. See the images below.
Support HuffPost
The Stakes Have Never Been Higher
Related
Popular in the Community