The Associated Press responded to criticism on Sunday over a photo published of Texas Sen. Ted Cruz (R), saying that the wire service had no intention of showing the 2016 presidential candidate with an image of a pistol pointing straight at his head.
A series of pictures taken by AP's Charlie Neibergall showing Cruz at a "Celebrate the 2nd Amendment Event" Saturday has triggered a social media firestorm.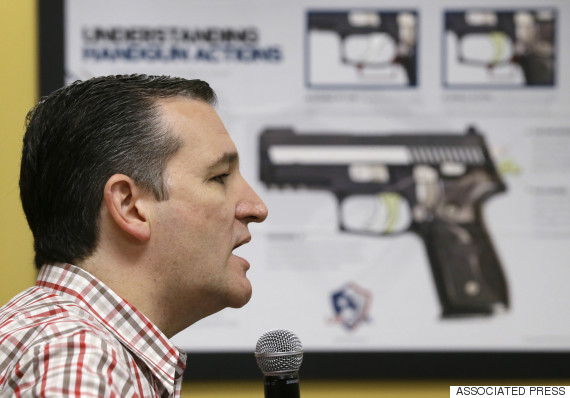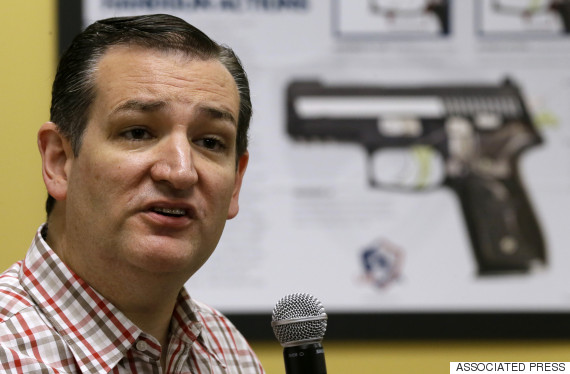 Conservatives and right-wing media were fired up over the image, and took to Twitter to demand an apology and accuse the AP of political bias.
"Presidential candidate Ted Cruz, was shown in a series of 14 photos taken by an Associated Press photographer at a 'Celebrate the 2nd Amendment' event Saturday afternoon, held at a shooting range in Johnston, Iowa. Five of the photos published by AP included images of guns seen on a wall in the background so that it appeared a pistol was pointed at Sen. Cruz's head. The images were not intended to portray Sen. Cruz in a negative light."
Breitbart News hit back at the AP and mainstream media Sunday.
"But imagine the outcry were he a Democrat. How many think pieces about violent imagery and responsible reporting would we see? How many more if he were a woman?" the conservative blog read. "Keep this in mind for the 2016 campaign. This is the playing field."
The image has also been contrasted with images like this one, where the AP appears to portray President Obama with a halo over his head.
"That picture just shows you the objectivity of the mainstream media," "Fox & Friends" host Steve Doocy said Monday morning. "Just imagine if you were to take that image of Ted Cruz with the revolver right at his head and you replace Ted Cruz with Barack Obama, I bet you the Associated Press would not put that out."
"They would not put it out," Fox News' Elisabeth Hasselbeck agreed.
"If they did ... the photo editor would be fired," Doocy said.
Popular in the Community