Much to the chagrin of David Stern, Nov. 19, 2004 will remain a seminal moment in NBA history. On that night a scuffle between the Detroit Pistons and Pacers at the Palace of Auburn Hills metastasized into a melee including NBA players and fans.
The incident widely known as the "Malice at the Palace" began in the waning moments of an early-season tilt between two clubs with designs on representing the Eastern Conference in the NBA Finals. The Pacers had been the only team in the NBA to rack up more than 60 wins the season before, but the Pistons had captured the Larry O'Brien Trophy, besting the star-studded Lakers with a team-first approach.
With the Pistons leading 97-82 in the final minute, Indiana's Ron Artest delivered a hard foul to keep Ben Wallace from adding an easy layup to the home team's tally. The Detroit center retaliated, shoving Artest hard toward the scorer's table. An official immediately jumped between the two players, but Wallace pursued Artest as he backpedaled. Predictably, players from both sides rushed toward the action. Some players and coaches attempted to keep the peace while others barked with ill intentions. Attempting to extricate himself from the scrum, Artest sat up -- and then laid down -- on the scorer's table as referees and coaches dispersed the crowd on the court.
Here is where the script diverted from your run-of-the-mill, post-foul arguing.
With Artest still on the scorer's table, a fan threw a drink at him. Artest went into the stands and the NBA would never be the same. Pacers teammate Stephen Jackson eventually followed him. Punches were thrown. Jerseys were pulled. It got ugly -- and it stayed ugly for far too long. After players crossed the threshold into the stands, fans encroached on the court. One of them got leveled by Jermaine O'Neal. The Indiana players were showered with food and drinks. A chair was thrown at them as they tried to exit the court.
The aftermath? Artest was suspended for the rest of the season (73 regular season, 13 playoff games). Jackson was suspended for 30 games. O'Neal got 15 (initially set at 25). Ben Wallace got six. Several others including Reggie Miller who didn't play due to injury got suspended for one game. Indiana, a powerhouse in the Eastern Conference at the time, eventually turned into a lottery team.
Nearly a decade later, some of the fans involved have not since set foot in the Palace. The players have largely moved on. Several are retired, others play for different teams. Ron Artest is now Metta World Peace but every errant elbow is viewed through the prism of the Palace.
Here is a brief roundup of the key figures of this infamous moment in NBA history.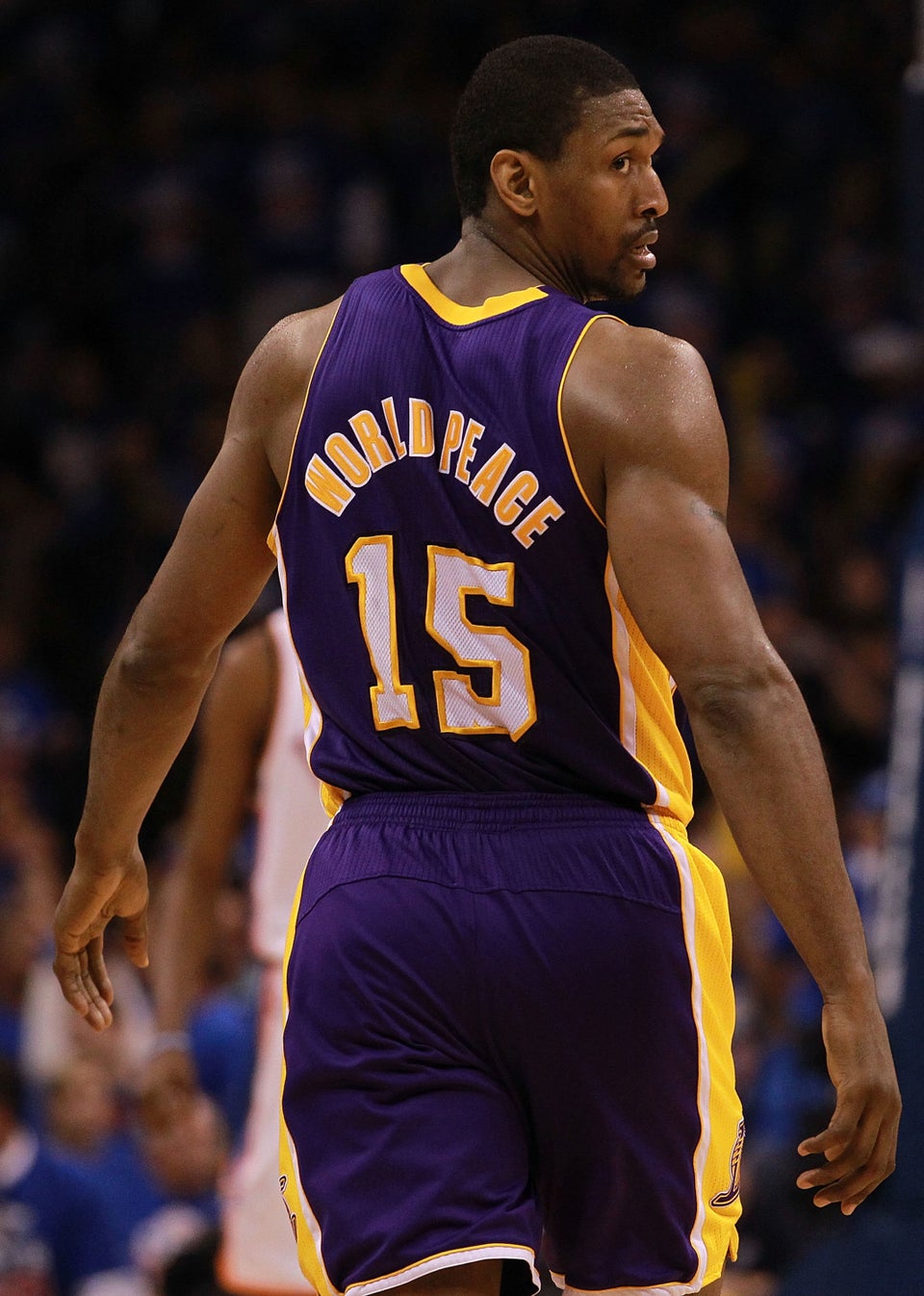 Malice In The Palace Anniversary
Related
Popular in the Community