These dogs endured a tragic set of circumstances, but they're now beginning a much happier chapter in their lives. 
The Newark, New Jersey branch of the Associated Humane Popcorn Park Shelter received a call last week regarding a pit bull named Ginger and Yorkshire terrier named Simon. The shelter's officers arrived to witness the pair on a roof covered in tar that was so hot, the dogs were "dancing" to keep from getting their paws burned. 
The pair was immediately brought to the emergency veterinary hospital, and now they're doing much better. In fact, technician Melissa Stevens, who helped care for the dogs, is currently fostering Ginger and will eventually adopt her. Simon, who is leaving for the Popcorn Park Zoo Animal Rescue and Sanctuary on Wednesday, will be ready for adoption shortly, assistant director of Associated Humane Societies Niki Dawson told The Huffington Post in an email.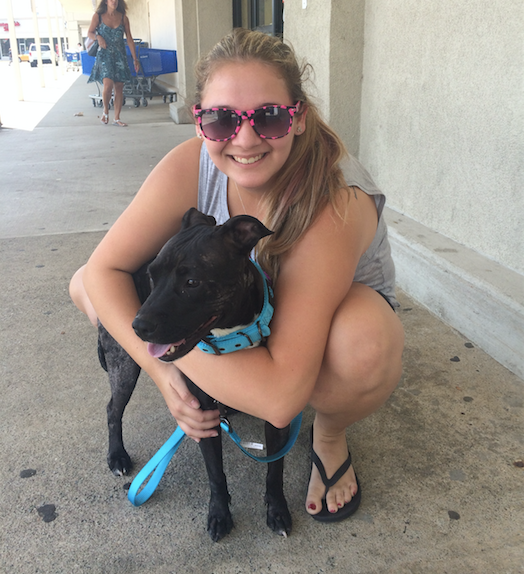 When the dogs were found, they were seen desperately trying to cool down any way they could. The shelter wrote in a Facebook post that in the 96 degree weather that day, the tar was "bubbling."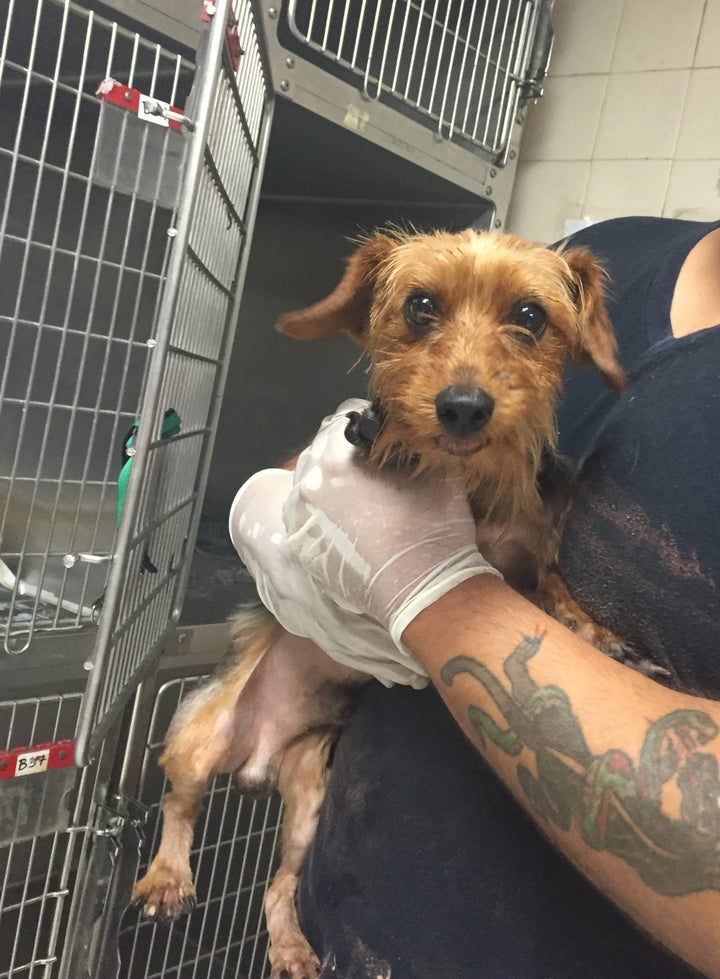 "The Yorkie continuously ran to the edge of the roof to try to find an area that would not burn her further while the pit bull, covered in hot tar, had nearly given up hope," the shelter wrote. 
What's more, the dogs were suffering from a host of other poor conditions on the roof.
"No one was at home at the residence and while there were trays of chicken legs and rice on the roof, there was not a drop of water in sight," the shelter mentioned in the Facebook post. "Feces covered the roof as well so apparently, this is where these poor dogs live."
The dogs were treated for their extensive burns and injuries they got as a result of the deplorable conditions. And while the dogs were lucky to have received medical care and attention, their rescue points to a crucial lesson. 
"These two dogs are alive today because someone saw them and decided to make a call instead of ignoring the situation and figuring someone else will deal with it," the shelter wrote. "Animals cannot speak for themselves. Please get involved."
To donate or learn more about the shelter, visit their website here. 
Calling all HuffPost superfans!
Sign up for membership to become a founding member and help shape HuffPost's next chapter
BEFORE YOU GO
PHOTO GALLERY
#HPMyRescueDogRescuedMe