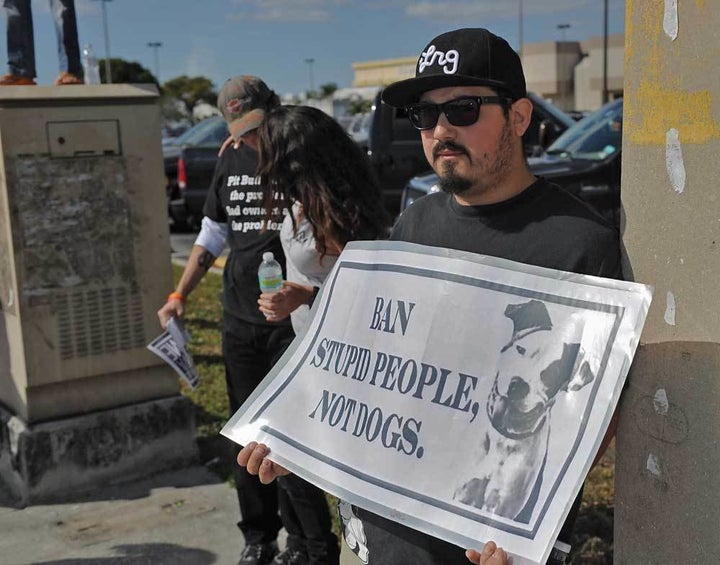 In response, Miami-Dade made it illegal to own the short-snouted breed. Offenders face a $500 fine, and confiscated dogs are likely to be put down.
The cause also has a very public figure behind it, new Marlins pitcher Mark Buehrle. The ball player recently signed on with Miami but was dismayed to learn that because he owns a pit bull, he could not live in Miami-Dade.
No other county in Florida is allowed such unmitigated power over people's pets. It is time that Miamians again enjoy the same right that citizens in Florida's 66 other counties have.

Despite being over 20 years old, Miami's canine profiling still causes the needless, senseless and unjustified confiscation and killing of hundreds of innocent dogs every year, proving that breed discrimination does not make communities safer, and is impossible to enforce. It's also a waste of tax dollars. Nowhere else in Florida can certain breeds of dogs be summarily killed simply because of their appearance.
At the time of this writing, there are almost 1,200 signatures, and the movement seems to be gaining traction. On Saturday, there was a Breed Specific Legislation protest on a Hialeah street corner (visit Nikon Miami for photos).
Click below for a video from Saturday's Hialeah protest.

Popular in the Community