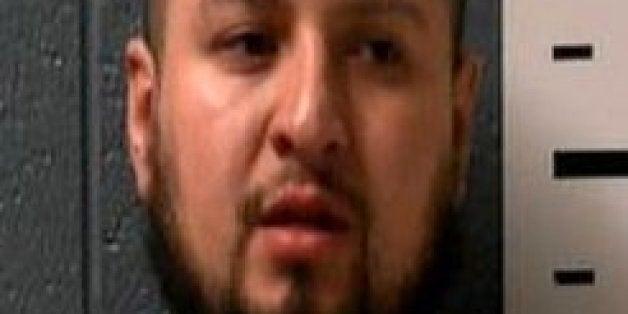 A pit bull terrier has been returned to a kidnapping suspect who police say ordered the dog to bite his victim.
Police say that instead of following that command, the 9-month-old dog bit the suspect, Gabriel Garcia of Las Cruces, New Mexico. The dog was taken into the custody of Animal Control after Garcia was arrested in the alleged kidnapping. According to police, Garcia trapped a woman at his house on May 31, made sexual advances toward her, dragged her by her hair, and threatened to kill her.
Garcia also allegedly pushed the woman down the stairs before police say he ordered his dog to bite her. The dog responded by chomping Garcia instead, and the victim was ultimately able to escape.
Curtis Childress, Animal Cruelty Coordinator for the Dona Ana County Sheriff's Office, told The Huffington Post this week that the pit bull was quarantined for 10 days in a shelter -- the mandatory period of confinement for a dog that has bitten a person. After the 10 days were over, the pit bull was returned to Garcia.
"From what I have heard, there was no reason to believe the dog would be in any danger in returning it to the owner," Childress wrote in an email. "As for the owner, he has a right to have his property returned. Animals in New Mexico are considered personal property."
The shelter, not Animal Control, made the decision to return the dog, Childress said.
"Animal Control had no cause to keep the dog," Childress wrote in an email. "The decision to return it would have come from the animal shelter." He noted Animal Control's only role was to deliver the dog to the shelter.
Animal Services Center of the Mesilla Valley, the shelter that housed the dog, did not reply to a request for comment. Childress speculates that it's "unlikely" the shelter hesitated to return the animal.
"We have taken many animals in that we did not return to the owners for various reasons, and [the shelter] would call the owners and tell them to come get them or they were going to kill [the pets]," he said. "We had to start getting court orders to stop this from happening."
Garcia was charged with kidnapping, assault, and criminal sexual contact.
Before You Go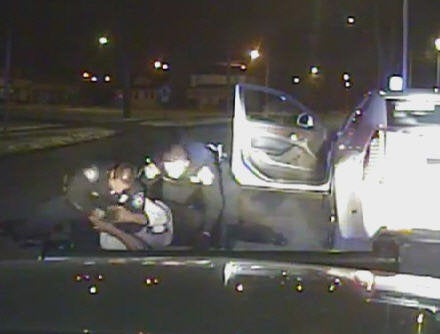 Police Brutality Incidents
Popular in the Community