This pit bull got a lucky break: unlike so many other block-headed pups, Misty was adopted out of a high kill shelter in South Carolina.
Misty's story -- which inexorably leads one to the conclusion that people can really, really be the worst -- was first shared on Examiner.com, prompting outrage and more than one offer to buy sensitive tummy food for the dog. Misty went on the shelter's "urgent" list, meaning that the year-old doggie, who is friendly and good with other pets, would be euthanized if no one new were to bring her home.
Luckily, we can heave a collective "phew": Susan Bufano, a shelter spokesperson, told HuffPost by email that Misty will soon be in the care of people who know to expect a little flatulence, and a lot of love.
"We are still evaluating her and have a foster for her," said Bufano. "We anticipate finding her a home."
Do you love a sweet pit bull who farts too much? Have another animal story to share? Get in touch at arin.greenwood@huffingtonpost.com.
Related
Before You Go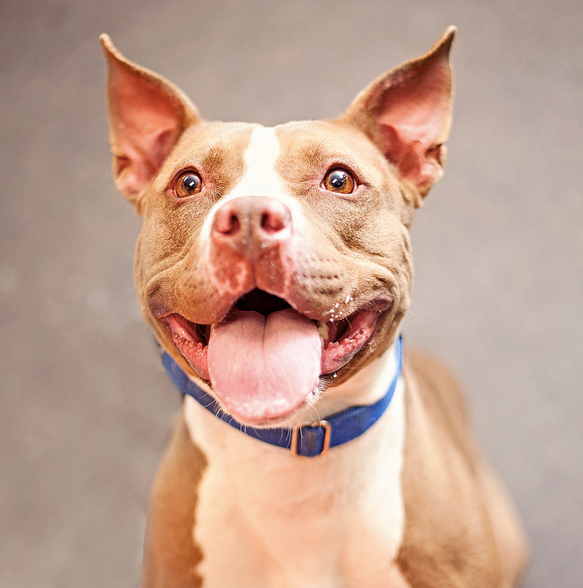 These Long-Term Shelter Residents Need Homes!
Popular in the Community