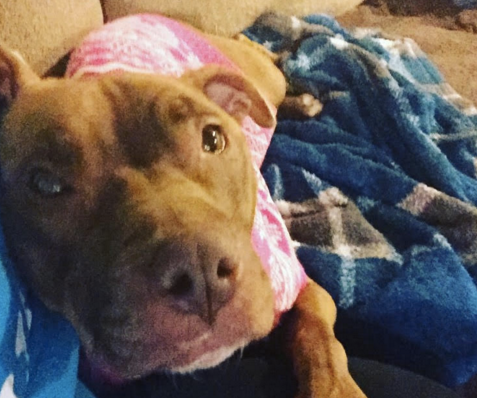 Precious the dog lost her house to a fire two weeks ago.
Now, the pit bull is up for adoption. Her foster mother hopes that Precious will not only find the perfect new family, but also that her story will help galvanize support against the law that left this dog homeless.
After the fire, Precious first went to live with relatives outside of Prince George's County -- the part of Maryland where her family lived and where pit bulls are banned.
Those relatives couldn't care for her long-term, though. Stuby heard about their situation and offered to step in.
Precious has since been spayed and treated for some minor medical conditions. The dog has proved to be a sweet, friendly pup, "a wonderful little companion" who's taken to romping around with her canine foster siblings and snuggling on the couch, Stuby told The Huffington Post.
"She is doing really well, considering all she has been through," Stuby said.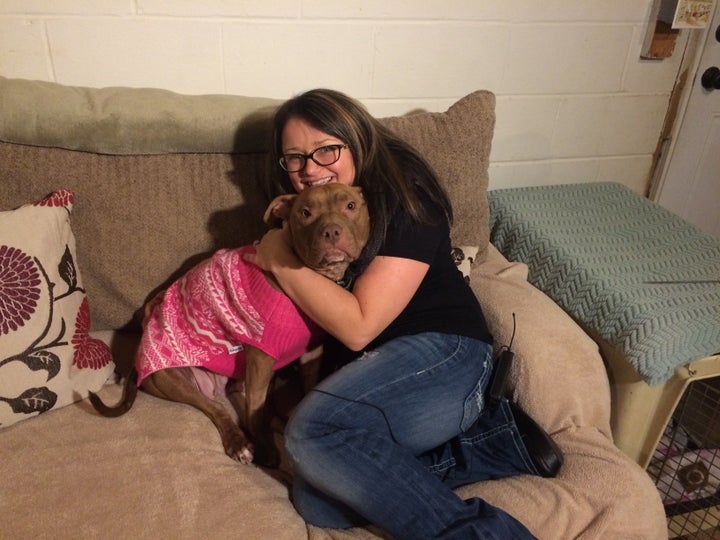 The good news for Precious is that a whole lot of people want to adopt her.
There's been inquiries from all sorts of "awesome potential adopters already," Stuby said -- so many that she's not looking for any more applicants. (Sorry, guys!)
Some of that interest, Stuby hopes, will be redirected to the millions of other dogs in shelters around the country -- dogs that may not have garnered national attention but would still be wonderful family members.
And perhaps folks will also be sufficiently inspired, or angered, by Precious' story to agitate for an end to pit bull bans -- in Prince George's County and in the hundreds of other jurisdictions around the country that still maintain what's known as breed specific legislation.
"I really hope that if we accomplish anything with her story that we can open minds and change hearts for this breed," Stuby said."Each of us could learn greatly from a dog's loyalty, forgiveness and unconditional friendship."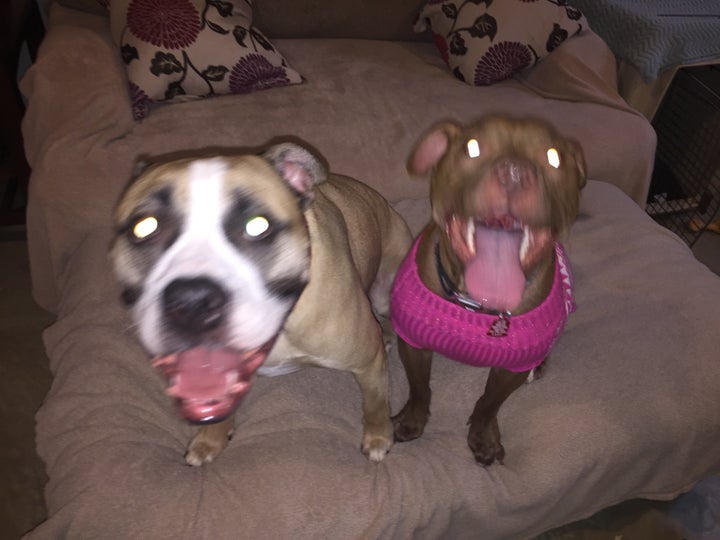 Get in touch with HuffPost's animal welfare editor at arin.greenwood@huffingtonpost.com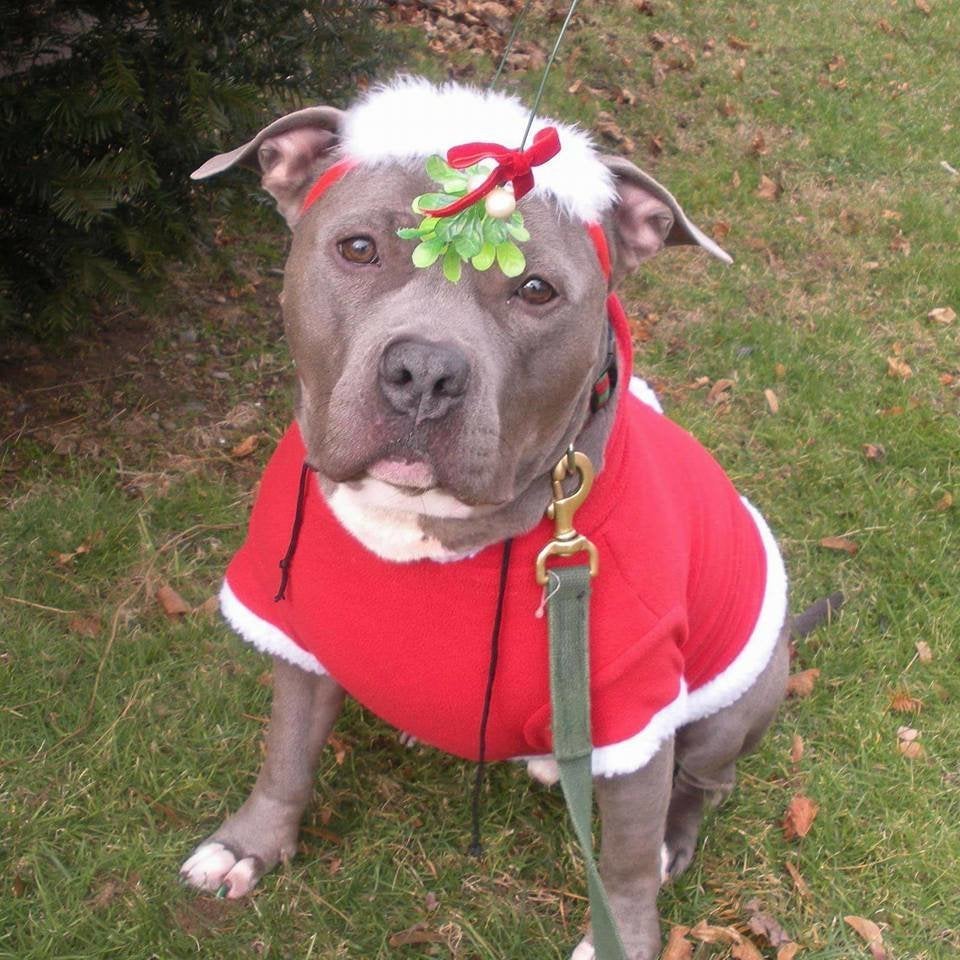 Pit Bulls Looking Cute In Holiday Clothes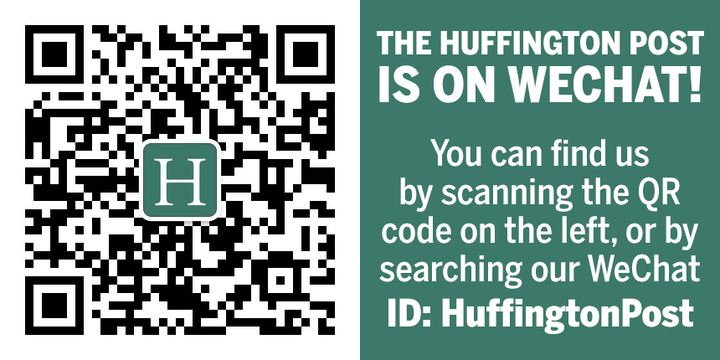 Related
Popular in the Community