You often hear negative stories about pit bulls. The press often focuses on attack stories and dog fighting rings, so understandably there are many people who don't trust pitties. This is the story of a pit bull that didn't trust humans. It took the tender loving care of a rescue, a loving volunteer and a new family to finally free her from her fear.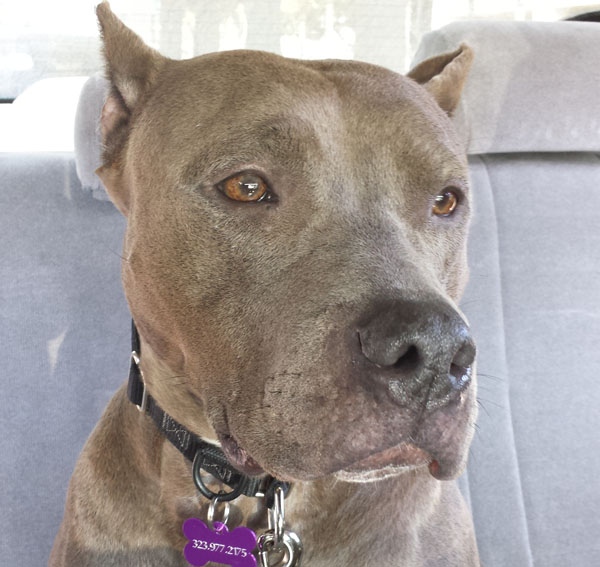 Lora, a four-year-old stocky, brownish-blue pit bull, was left at the East Valley Animal Shelter in Los Angeles, Calif. in November of 2012. She had not been fixed, and had likely had a litter or two before being turned in. She didn't seem scared, just aloof. She was quiet, and hung out in the back of the kennel/pen, and her eyes were usually downcast. She clearly had a past. What that past was, nobody will truly ever know. When representatives from Best Friends Animal Society in Los Angeles saw Lora, they knew that she was going to be a challenge, but at least with the rescue, she had a chance at finding a home.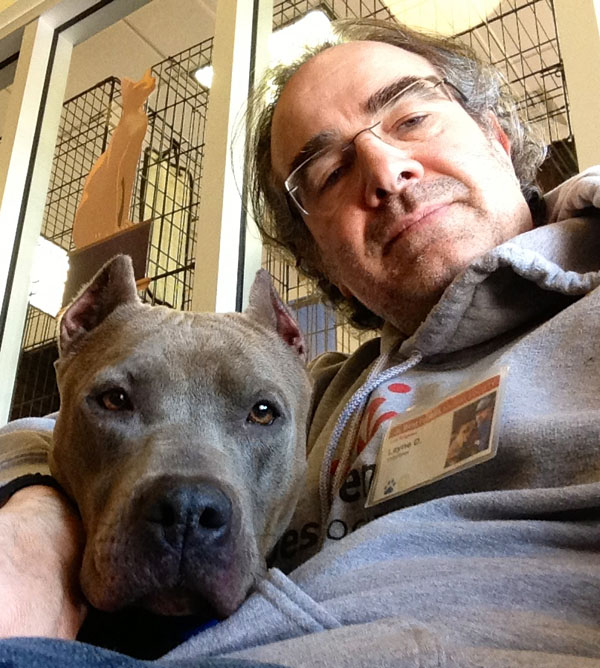 When Lora arrived at Best Friends in January 2013, she immediately went into training, and received one-on-one attention with Layne Dicker, Best Friends volunteer and donor. According to Layne, she exhibited repetitive behaviors such as pacing and refusing to walk on a leash. She would "pancake" to the ground. Her handlers would have to resort to carrying her. Her refusal to walk was so intense the rescuers thought she might have an injury or medical condition. In truth, Lora was afraid and didn't seem to trust the rescue workers and volunteers, but they didn't give up.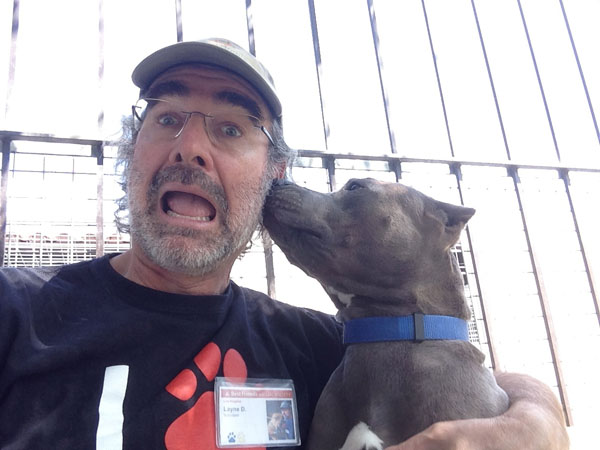 With just a few weeks of love, training and special attention, Lora blossomed. Who would have guessed that Lora, a dog that once hid in the back of the kennel and refused to make eye contact, was, in fact, the biggest lover of them all?
"She is a big, sloppy, love me pit bull," says Layne "There is no aggression there."
Lora's new favorite spot was on the couches at Best Friends, and her favorite thing to do was dole out kisses. It was also her only opportunity to be seen by the public. After seven months, and no potential adopters, Lora was transferred to the NKLA (No Kill Los Angeles) facility, a Best Friends initiative and sister facility.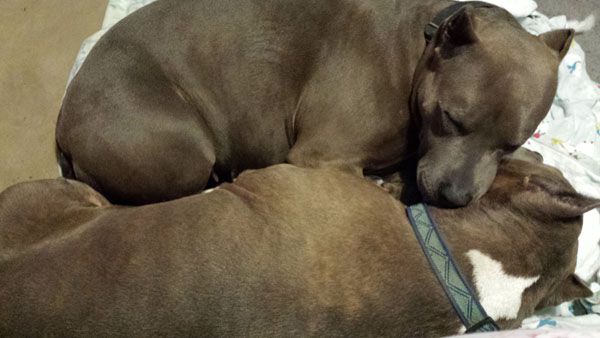 Majely Luquin, 28, who works in medical billing, went to the NKLA facility looking for a companion for her aging pit bull, Zoe. She thought a younger, smaller dog would be the ticket. Instead, she came across Lora and knew she was the one. As soon as Lora, now named Penny, and Zoe (who is 13) met, it was destined to be. The dogs, nearly identical to one another in breed, color, size and temperament, have a familial relationship. Now, the two dogs can't stop licking each other. Instead of fighting over the bed, the two dogs share it, often "spooning" one another. Penny still does "pancake" on the floor on occasion, but that's only because she doesn't want to leave her family's side.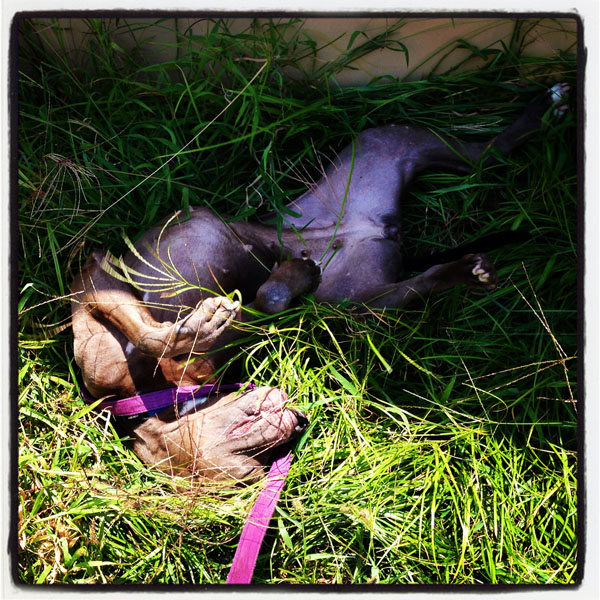 Visit the people who helped Lora (and many other animals) online: Best Friends Website, Best Friends Facebook, NKLA Website and NKLA Facebook, where you can see photos and profiles for other available animals of all sizes, ages and types in the Los Angeles area.
Do you have a Tail of Hope or Survival? We'd love to hear it! Visit us at thepetcollective.tv and tell us your story!
Visit The Pet Collective Website for more amazing Tails of Hope!
Connect with The Pet Collective:
The Pet Collective YouTube Channel: /ThePetCollective
The Pet Collective Cares YouTube Channel: /TPCCares
The Pet Collective Facebook: /thepetcollective
Share The Pet Collective with your friends and family, because everyone needs to smile.
Calling all HuffPost superfans!
Sign up for membership to become a founding member and help shape HuffPost's next chapter