Dunston, visiting a home in Elmont, New York, on Sunday, was attacked by the dog as she played with two friends in the backyard, according to reports. "The dog had the girl in its mouth like a rag doll," a neighbor who tried to intervene told the New York Daily News.
The host mother also tried to rescue Dunston when she heard the children's screams, but to no avail, the News reported. The dog, pictured below with its owner, Carlyle Arnold, on Facebook, released its grip on the girl when Nassau County police arrived. It charged at an officer and was shot dead.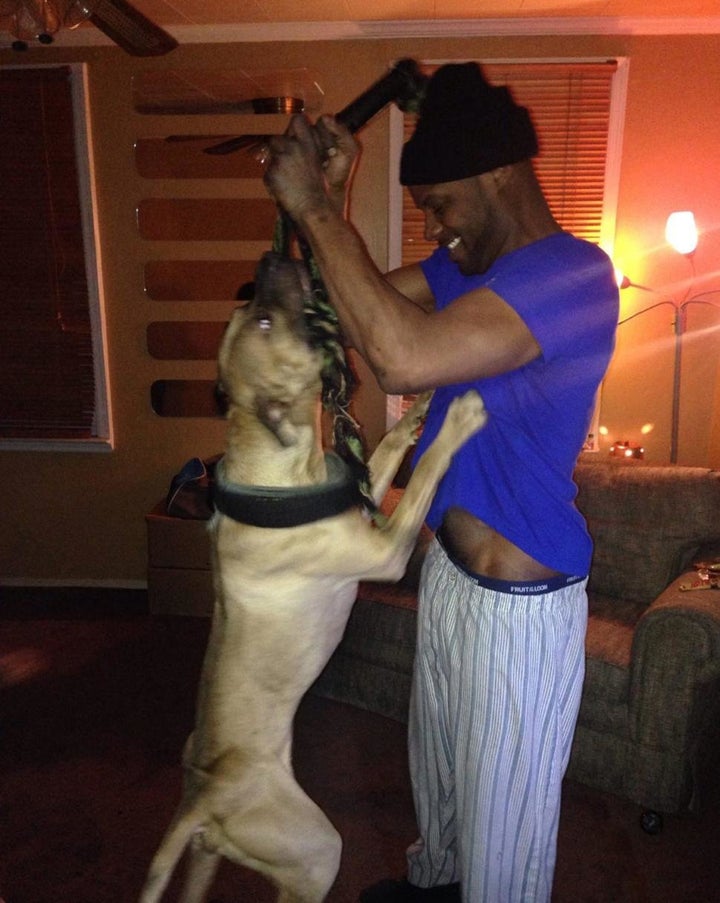 Dunston was rushed to the hospital and died several hours later.
Authorities said the dog, named Kane, had never been the subject of an official complaint, Newsday wrote.
"He was a good dog — that's what I don't understand," Anthony Jett, who lives at the house but wasn't around at the time, told the New York Post. "He was a beast because he was a pit, but he was very gentle." (It should be noted that, while the dog is described as a pit bull in reports, pit bulls are not a specific breed of dog, according to the American Veterinary Medical Association.)
A neighbor, Vito Rendace, told the tabloid that Kane would bark when people approached the house "but that was the extent of it. I never thought he would maul anybody."
A Nassau County police spokeswoman told The Huffington Post on Monday that Arnold, 29, was arrested on an unrelated charge Sunday, but no charges have been filed in connection with the dog attack.
REAL LIFE. REAL NEWS. REAL VOICES.
Help us tell more of the stories that matter from voices that too often remain unheard.