As Brynneth Pawltro, the latest mayor of the small Kentucky town of Rabbit Hash, settles into office, town residents are praising her as outgoing and having a great smile. She also happens to be a dog.
"There's always inappropriate licking going on," Bobbi Kayser, secretary of the town's historical society, told WDRB.com of how meetings with the new mayor tend to go.
Brynneth, or Brynn for short, is a 3-year-old rescue pit bull. She defeated several contenders, including Stella the cat and a donkey named Higgins, to win the mayoral election. According to People magazine, Brynn amassed more than 3,300 votes, winning the election by a "landslide."
This is Brynn's first foray into politics, but it's not the first time Rabbit Hash has had a canine mayor. WDRB.com reported that Brynn is the town's fourth consecutive dog mayor. She took up the mantle after Lucy Lou, a border collie, stepped aside.
Brynn won her office last November and was "indawgerated" on Jan. 20. But her story has gone viral again this week. Brynn's owner, 23-year-old Jordie Bamforth, told the Cincinnati Enquirer in an earlier interview that Brynn had run for mayor on a platform of "peace, love and understanding."
"Brynn has declared to be peaceful with any human or animal that comes through Rabbit Hash, especially the cats. Brynn does like to chase the cats around here, but has pledged to refrain from it as much as possible," Bamforth, who adopted Brynn from a local shelter, told the outlet.
According to the Associated Press, Rabbit Hash is such a small town that it doesn't really have need for a mayor. Since the 1990s, however, the town has been holding elections as a fundraising effort. Each vote costs $1 and residents can cast as many ballots as they want.
The most recent election raised almost $9,000, according to People. That money went toward restoration of the town's general store, which burned down in a fire last year.
In March, Mayor Brynn announced the store's impending grand reopening on her Facebook page:
Before You Go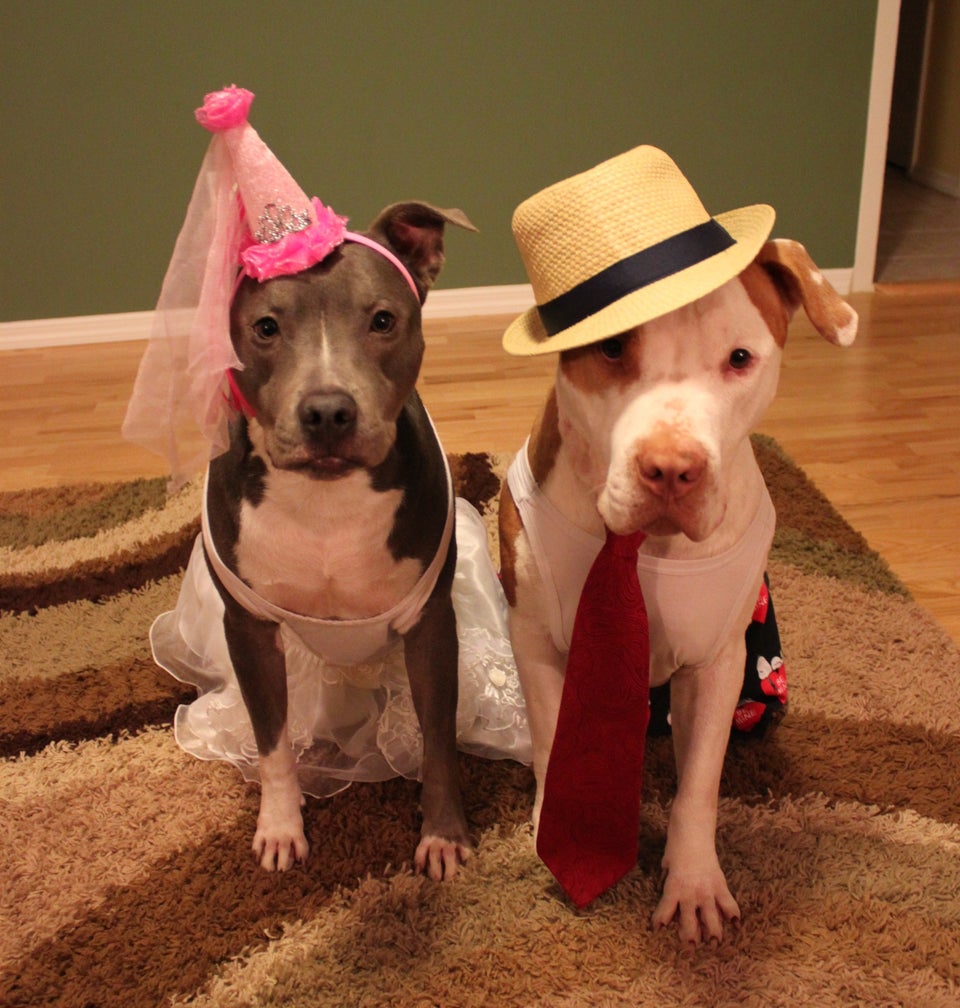 10 Stereotypes About Pit Bulls That Are Just. Dead. Wrong.
Popular in the Community