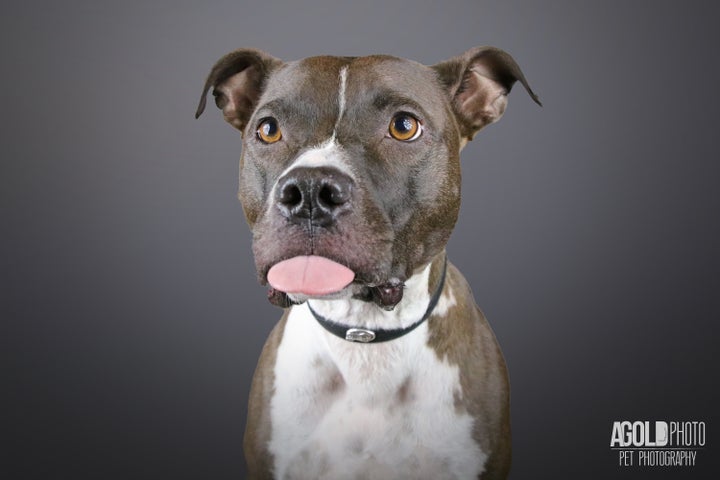 A Florida pet photographer knows pit bulls have an image problem.
Years of the dogs getting a bad rap for aggression have led many people to instinctively view any pit bull they see as scary and threatening. The stereotype contributes to pit bulls being the type of dog most likely to languish — and sometimes be euthanized — in animal shelters, and leads to policies like breed-specific legislation, which effectively sentences innocent dogs to death.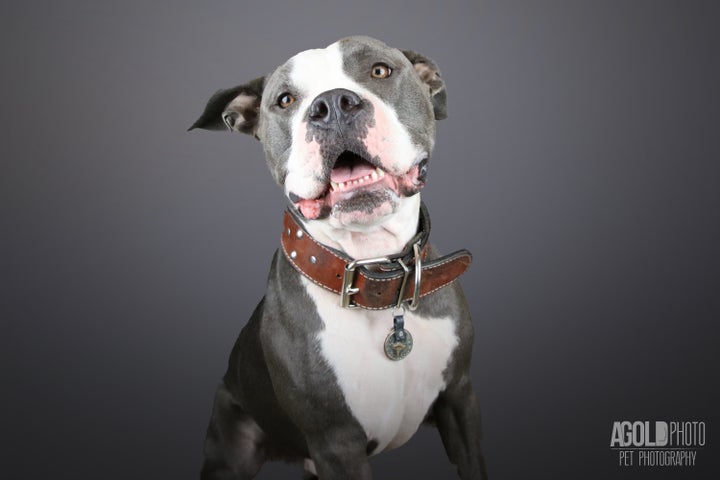 That's why photographer Adam Goldberg (no connection to the HuffPost senior editor) launched the Pit Bull Picture Project, a series of doggie portraits featuring both people's pets and adoptable animals in shelters. The idea is similar to the celebrated work of Sophie Gamand, who photographs pit bulls in flower crowns.
"I want people to picture Pit Bulls the way I do, as goofy and lovable dogs," he told The Huffington Post in an email. "I find it so sad that they get a bad reputation in the media and have a harder time getting adopted. I also want the public not to be scared when they see an owner with their Pit Bull."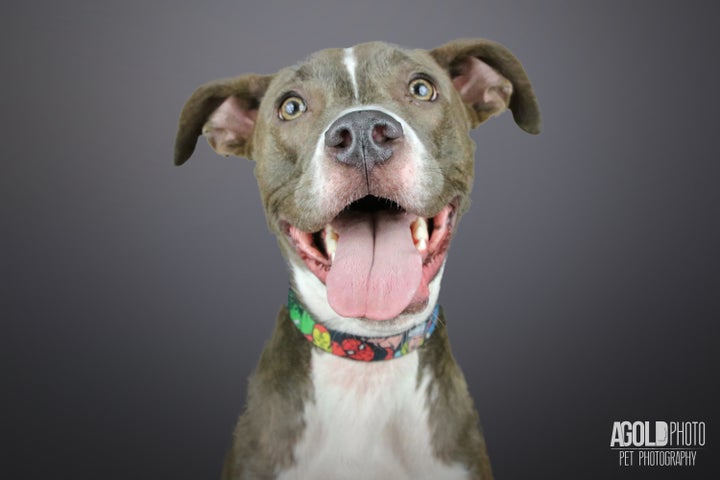 Of course, it's never a good idea to pet or touch a dog — of any kind — without the owner's permission. But Goldberg doesn't want anyone's first reaction to a pit bull to be one of fear.  
"All the owners I talk to get negative reactions from time to time and I'd like to try and reduce that," he said.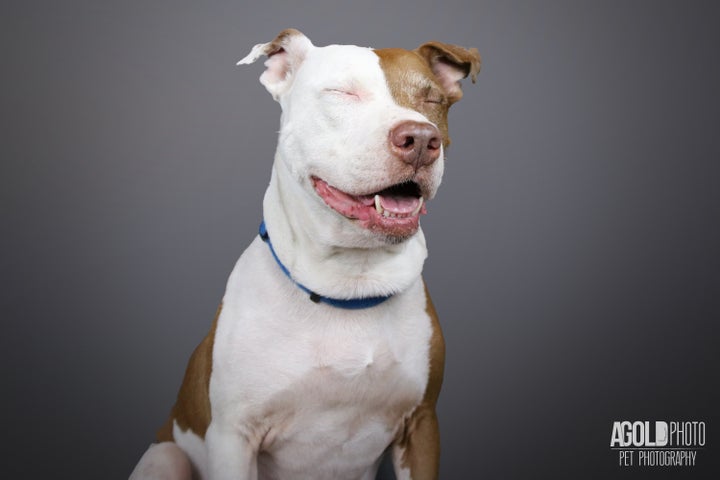 Goldberg told the story of Ginger, a people-loving dog who ended up at the Humane Society of Tampa Bay after her owner, who was in hospice care, was no longer able to care for her.
"Ginger was adopted out rather quickly but was returned because she broke out of her crate," he said. A few months went by and she was still at the shelter. Fast forward a few more months from when I took her photo, she now lives with an older couple who can stay home with her during the day. She broke out of the crate because she didn't like to be alone."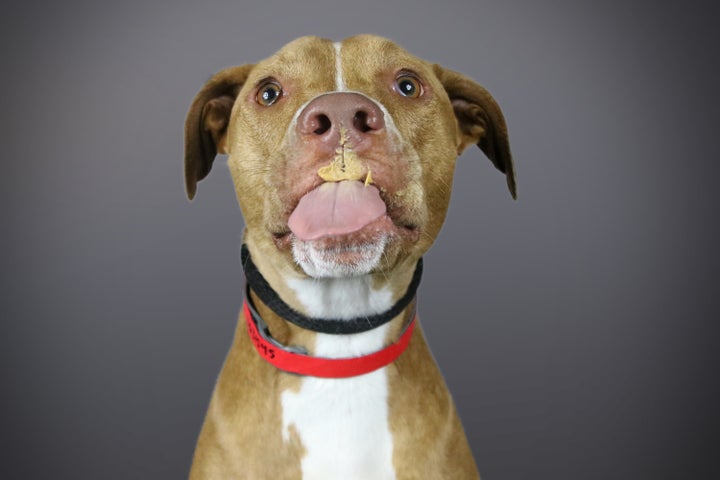 Fans can follow Goldberg's work on Instagram and on his website. Here are some more of the photos from the series.
PHOTO GALLERY
Pit Bulls Looking Cute In Holiday Clothes
Calling all HuffPost superfans!
Sign up for membership to become a founding member and help shape HuffPost's next chapter