If only little Ollie Knucks here were wearing these cow print pajamas -- cow print pajamas! -- just to warm our hearts.
The sweet getup is mostly, sadly, for more practical purposes: to keep Ollie's foster siblings from getting into the ointments and salves that are rubbed into his skin every day, that help his wee body heal.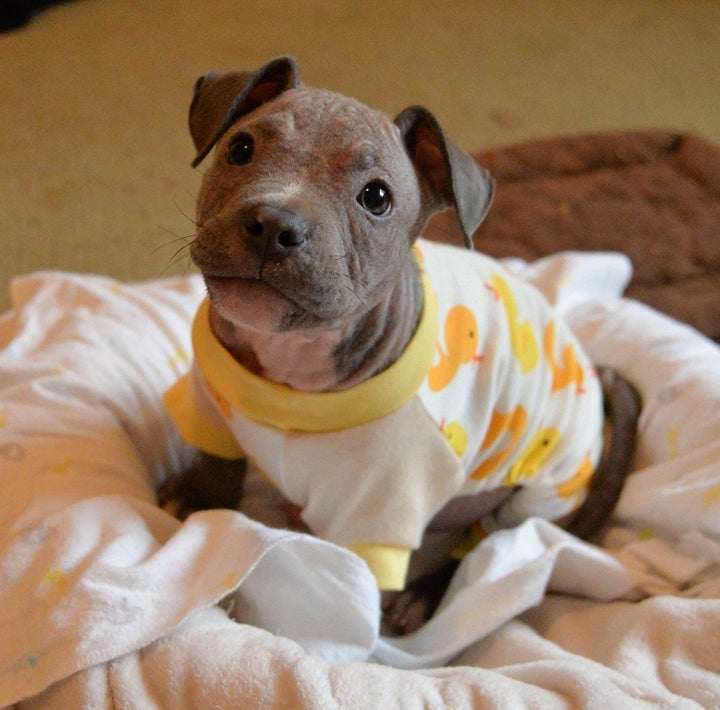 Good fortune, after a rough start, got Ollie into these pajamas.
Abandoned at a high-kill shelter in California, at just 6 weeks old, there are lots of indications that his early life wasn't a good one. Among them: he walks with bowed legs, probably from having been confined to a small cage, and he is suffering from a bad case of noncontagious mange.
"It was a high kill shelter and the combo of his skin and legs probably wouldn't have given him very good odds," Miller said.
Ollie lived, thanks to the group Love Leo Rescue, which got him out of the shelter.
Northwest Dog Project then brought Ollie to Oregon, where he came into Miller's care -- and into those pajamas, which keep Ollie's delicate skin protected, and stop Miller's other dogs from licking away at his mange treatment.
"They fit perfect, he didn't mind them at all, and the dogs left him alone," Miller said.
Once Ollie's skin gets better -- probably around late December -- he'll be ready for adoption through the Northwest Dog Project. (The vet thinks his legs will straighten out on their own, in time.)
Until then, Ollie Knucks will just have to keep healing, while enjoying his time with Miller and the other pups, in a nice big house on 12 stunning acres.
And we'll keep admiring his cute pajama-ed self getting used to the good life.  
And get in touch at arin.greenwood@huffingtonpost.com if you have an animal story to share!
PHOTO GALLERY
10 Stereotypes About Pit Bulls That Are Just. Dead. Wrong.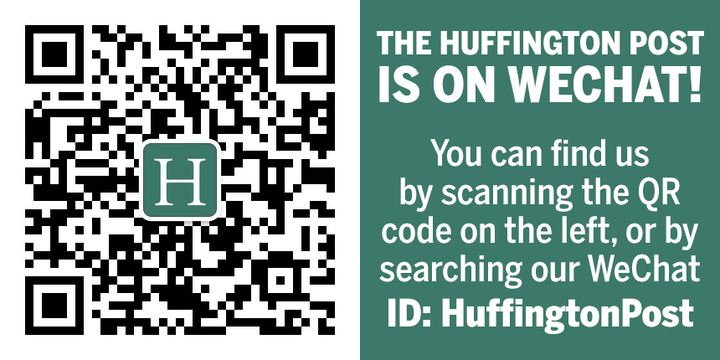 Calling all HuffPost superfans!
Sign up for membership to become a founding member and help shape HuffPost's next chapter