"He'd run up a few flights of steps and run back down just to keep me from going, to let me know something was wrong. And that's when I followed him up the stairs to see what he was trying to tell me," Benton told the station.
It turns out John's wife Gloria had suffered a brain aneurysm and fractured her skull after falling down. Had Titan not alerted Benton of Gloria's peril, she may have not survived, the station reported.
Now, the pup is being awarded with "Neighbor of the Year" by the Vintage Pointe Neighborhood Association, making him the first canine to ever receive it.
The bill ignited furious debate over the breed.
Dog trainer Michele Crouse told NBC that it's not the dog's breed, but rather the dog's owner that determines the animal's aggression. "It's all upon the responsibility of the owner and not what dog they have. It doesn't matter if they have a 2-pound Chihuahua or a 200-pound mastiff."


Want more great dogs? Check out the slideshow of puppies below: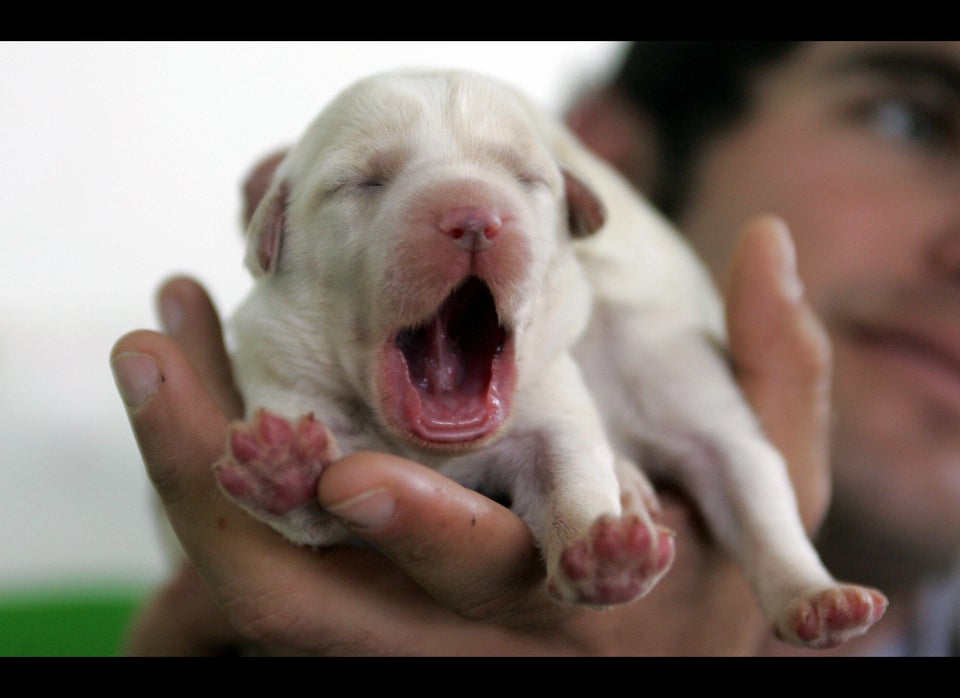 Puppies
Popular in the Community