Right from the start, Gunner the dog showed himself to be a great fit with his brand new adoptive family in San Jose, California -- by sticking his tongue out for a photo, just like they did.
"It's funny because we do tongue pics as a joke all the time," says Antonio Beretini, who's sitting in the driver's seat below, next to partner Chad Winningham. "So having Gunner do this as soon as he sat in our car between the kids was just too funny to pass on capturing!"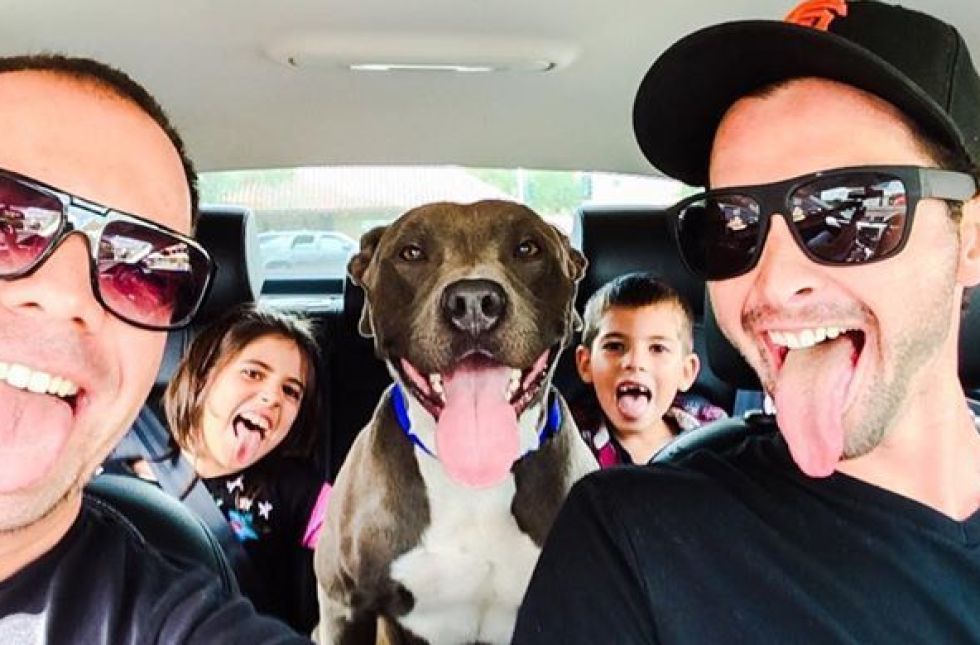 This picture was taken about a week ago, and Gunner had only just been adopted from Red's Bully Rescue, a California-based pit bull-focused group. Red's had rescued the dog from a high-kill facility, right before his euthanasia date.
"On our arrival at the shelter, Gunner was so excited to see us that he pulled us out for a walk," says Beretini. "Since then he has been giving us kisses and been taking us on regular daily walks"
What else has changed: Gunner is now called Dash, and Dash has picked up a host of adorable habits. For example, he now loves watching movies with the kids -- upon whom he he plants a surfeit of kisses -- and has become a big fan of morning cuddles in bed.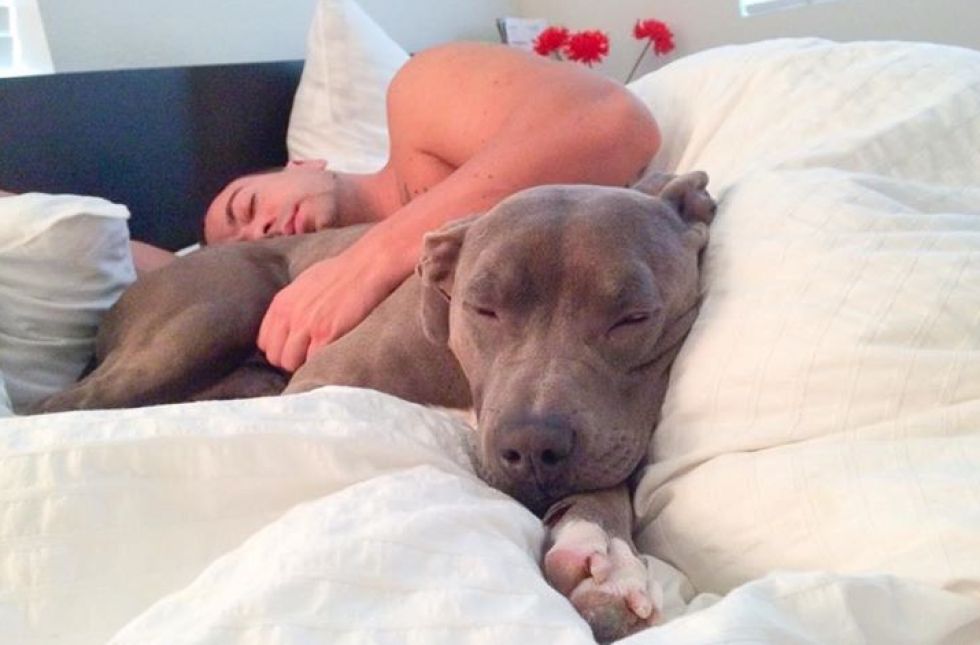 And when Dash isn't cuddling, or licking, or attacking squeaky toys, these days he can often be found admiring himself in the mirror.
"He thinks he is pretty, I guess," Beretini says. "Dash also farts a lot, but that's been somewhat controlled with organic food and no corn or starches in his diet."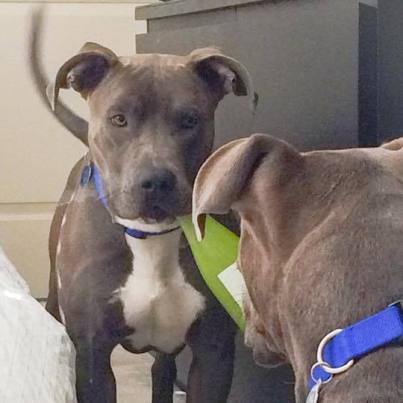 Beretini says he loves the photo of everyone sticking out their tongues for a whole lot of reasons. For one, it sends a positive message about pit bulls.
For another, it is "a representation of happiness and rescue of someone who if we haven't picked him up could have been killed," he says. "It represents us as a family."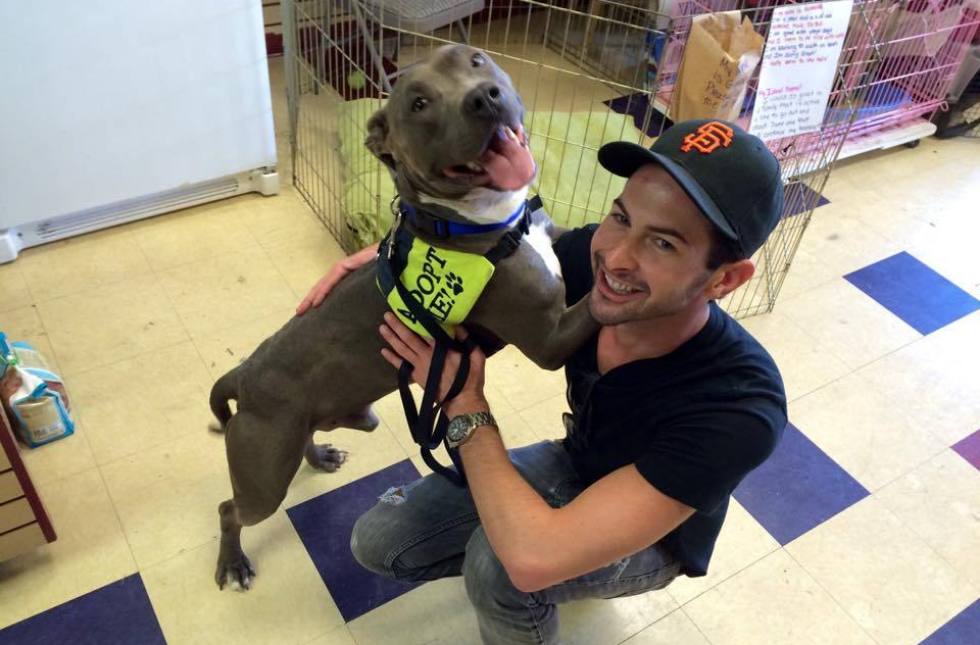 Calling all HuffPost superfans!
Sign up for membership to become a founding member and help shape HuffPost's next chapter