Olive was at the Yonkers Animal Shelter in New York for so long that Leslie McCauley -- who's been volunteering there for a dozen years -- had gotten to thinking of her as a fixture.
"I don't remember a time that Olive wasn't at the shelter," she says. 
That all changed on Monday. After more than a decade at the shelter, Olive now has a forever home.
The best estimates are that Olive came into the shelter about 11 years ago, brought in as a stray. It was so long ago that her intake records don't even exist anymore.
She came close to being adopted a couple of times in the years since, but her luck never took. One time, for example, a shelter employee who loved her was set to take her home -- but then he died unexpectedly.
A young pit bull has a hard enough time getting adopted. One who's getting on in years, who isn't always terrific with other dogs and is pretty selective about the people she likes, too -- well, they may end up like Olive, if they're fortunate enough to live that long.
Volunteers and staff did their best to keep Olive happy. It wasn't that hard, since this was the only life she'd really known.
Clothing designer and animal rescuer John Bartlett is one of Olive's champions. For a few years now, since he started volunteering at the shelter, he's spent time nearly every week playing with her, walking her, giving her treats and hoping that one day she'd have even more.
"Olive was my special girl," says Bartlett. "So many people have been pulling for her."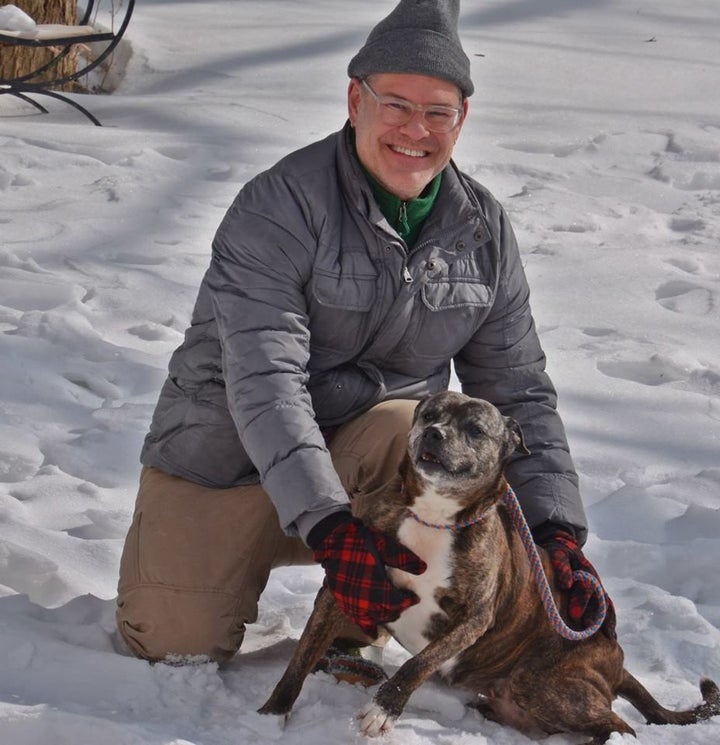 McCauley says that most of the inquiries that came as a result didn't go anywhere. But one did. And one is all it took.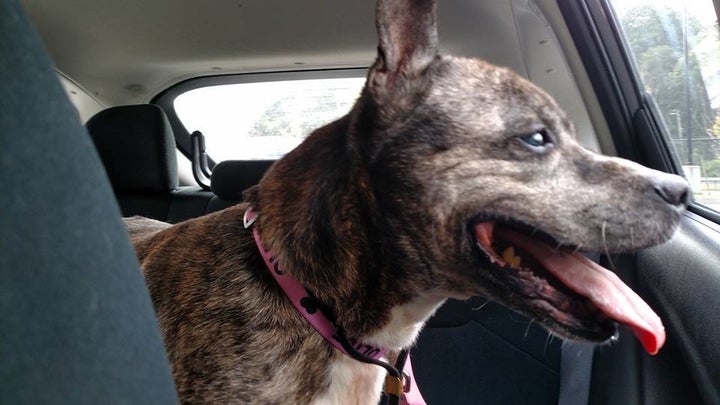 Olive's new mom -- who hasn't revealed her name, but spoke with The Huffington Post by email -- says she saw a Facebook post about Olive. She then came into the shelter on Monday, knowing "I was going to be taking her home as long as she accepted me."
They accepted each other.
"Our meeting was calm and peaceful like two old friends sitting down for a spot of tea," she says.
The photos that have been posted to Olive's new Facebook page show this girl exploring her new home -- sniffing flowers in the yard, eating bowls of meatballs -- with a big old wonderful smile. 
It's putting big smiles on Olive's friends back at the Yonkers shelter, as well. And giving some hope that other long-termers like these gorgeous pups, Harley and Haze, also have a shot.
"I've been crying all week," Bartlett said. "When things like this happen, it gives you faith."
"It was wonderful," McCauley added. "I hope she lives a lot of years, and gets to enjoy this new life."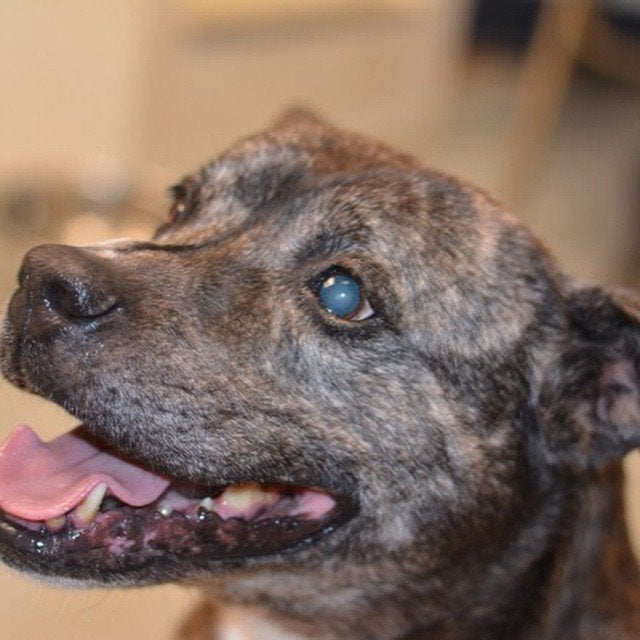 Get in touch at arin.greenwood@huffingtonpost.com if you have an animal story to share!
PHOTO GALLERY
These Pit Bulls Need Homes!
Calling all HuffPost superfans!
Sign up for membership to become a founding member and help shape HuffPost's next chapter