Stephanie Karr lives in Canada, sews, and loves her doggies, so she's always made warm winter jackets for them.
But in November of 2013, her thin-coated dog Thor, who is "almost naked in some areas," grew extremely averse to the cold. She told HuffPost that Thor began refusing to go outside, even to relieve himself.
Karr's solution was to stitch up an adorably warm, fleecy number that Thor could wear inside and out, for days at a time.
"I designed a four-legged, whole-bodysuit onesie," she said. Best of all, it came with an "open belly and bum opening that allowed both boys and girls to do their outside business with no worry or mess."
Karr shared photos of Thor in his new getup on Facebook. Before long, she was fielding queries from folks all over North America who wanted duds for their own dogs, and the Pajamas for Pitbulls online store was born.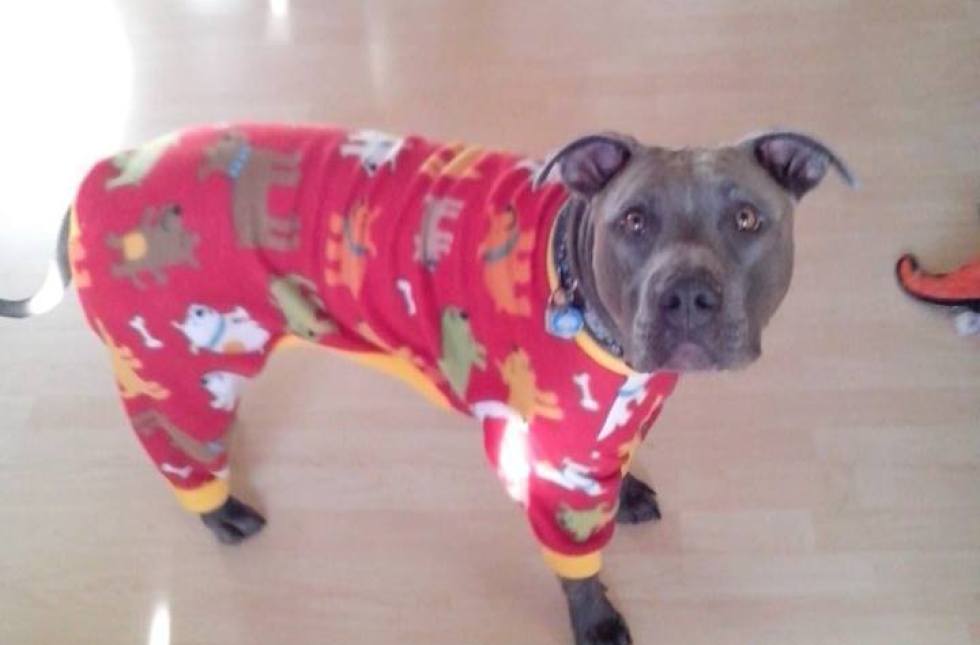 Aw, Thor! Photo credit: Pajamas for Pitbulls
Superhero designs and girlie prints like ladybugs and cupcakes (pajamas start at $25 for extra small) have been the big sellers since. Now Karr has plans to expand her product line by including more styles and fabrics choices -- like light cotton for dogs living in southern climates where they may not need Canadian-grade fleece, but might need sun protection or a little something to ward off a nighttime breeze.
Her pajamas aren't just for big, blocky-headed dogs.
"The design isn't specific to pit bulls. Just started that way, cause my boy was so wimpy here in Canada," Karr said. Her garments are made for every breed from Chihuahuas to Great Danes, with custom work available for hard-to-fit pooches, like amputees.
But if the customer base is expansive, Karr's heart still belongs to Thor and his adopted pit bull brother Zeus. Zeus isn't quite as delicate about the weather, but he does face a world where people often fear him for nothing more than how he looks. Karr's hope is that the onesies won't just keep thin-furred dogs warm; she'd also like for her pajamas to help people warm up to pits, as well.
"Usually when one is out and about with their pit bull -- naked or without PJs on -- people recognize them as the media has portrayed them, as vicious dogs, and walk around or avoid them," she said.
"But while when out with their pajamas on, people see the pajamas first -- 'Aw, that's so cute. What type of dog?' By then the dog has made contact via kisses and more kisses and butt wiggling, tail wagging. This helps with demystifying the bad dog image, once people see that inside all that muscle is really a big slobbery dog full of love," she added. "If I had my way, there would be a pair of my pajamas on every dog on the planet."
Get in touch at arin.greenwood@huffingtonpost.com if you have an animal story to share!
Related
Before You Go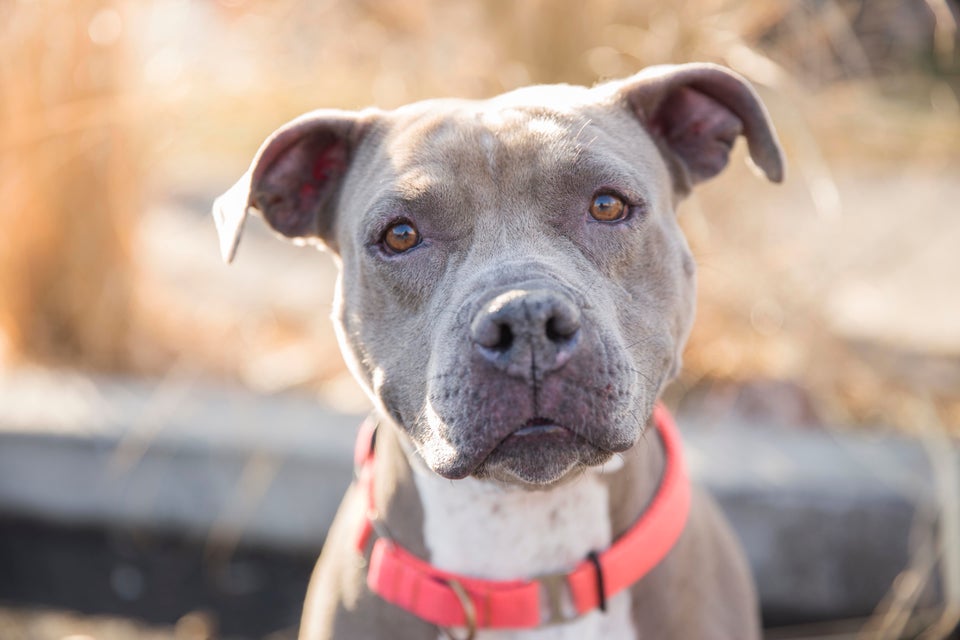 These Pets Are Looking For Homes!