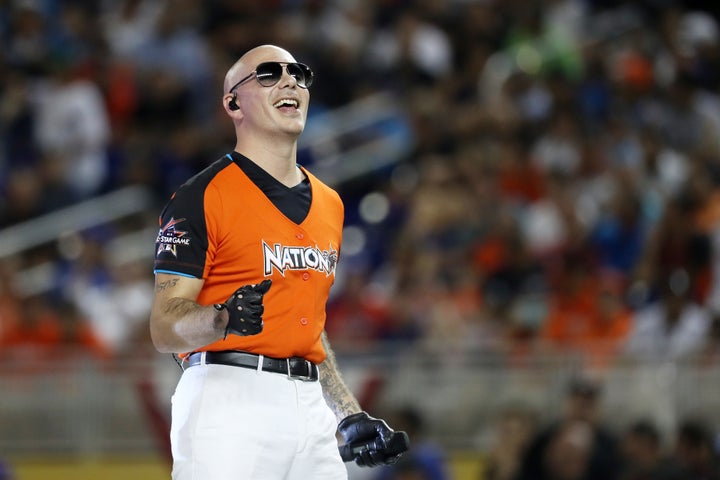 The Miami-bred form-fitting clothing enthusiast performed for his hometown at the Home Run Derby at Marlins Park on Monday wearing what some might call the world's tightest jersey, tucked into equally tight white pants.
Not everyone was taken with Mr. 305′s performance getup. One social media user called it "absolutely hideous."
Others at least acknowledged his strong tuck talent:
It's worth pointing out that this is hardly Pitbull's first tight and tucked-in rodeo. Here he is rocking a similarly slim look at the World Cup in Brazil in 2014.