Unless you count singing in the shower, Max Podell has no vocal experience whatsoever. But that didn't stop him from popping the question to his girlfriend by recreating a scene from "Pitch Perfect" with a group of his equally amateur (but enthusiastic!) friends.
At a friend's birthday party on May 8, Max and eight of his buddies sang along to the Treblemakers' finale performance from the first movie for his girlfriend Lindsay Versage. The guys rocked blazers and shorts and even attempted some choreography all in the name of romance. Towards the end of the routine, Max comes out and serenades the bride-to-be with a cover of B.o.B and River Cuomo's song "Magic."
"We love the movie, and we love the soundtrack," he told The Huffington Post. "So do most of our friends. Lindsay puts the music on almost every time we are in the car together. Every time that song comes on, I sing that part to her. It's special between us."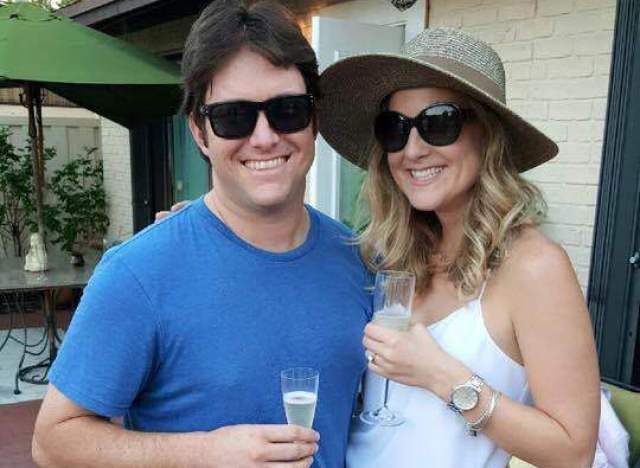 Courtesy of the couple

At first, Lindsay thought the performance was something the boys had planned as a surprise for their friend Jenny's birthday. But once she figured out what was going on, Lindsay was over the moon.
"I was absolutely stunned!" she told HuffPost. "It was the most surreal moment and it took me a little while to even realize exactly what was happening. I couldn't believe how many people were involved and how they pulled it off. It was the best moment of my entire life and I will remember it forever."
Watch the aca-awesome video above.
Related
Before You Go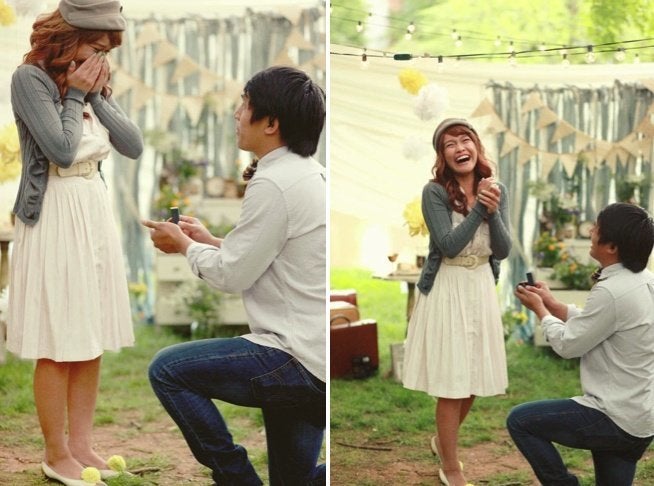 Emotional Proposal Photos