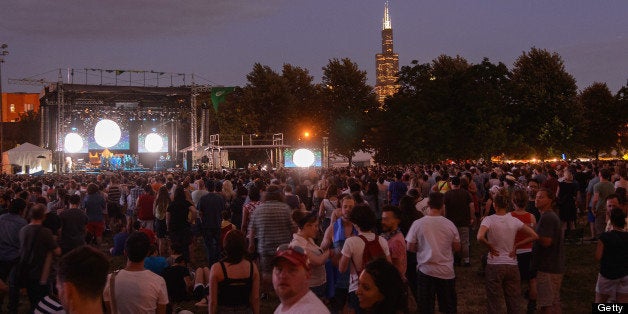 Updated with a full gallery of Day 1 photos
Day 1 of the 2013 Pitchfork Music Festival started sweat-soaked and lively with impressive turns from artists playing amid oppressively hot heat and a dazzling Friday finale from Björk.
Humid conditions that saw a "low" of 90-degrees by nightfall sapped little energy from fest-goers. There were no hula hoopers or cosmic jam dancers (maybe they were all at Northerly Island for Phish?) but we did spy one man being led out of Björk's performance in a headlock.
As a nice gesture/safety precaution, Pitchfork Fest staff posted a few clean garbage pails of bottled water for fest-goers to grab for free; within 90 minutes, little more than wilted labels and melting ice were left behind.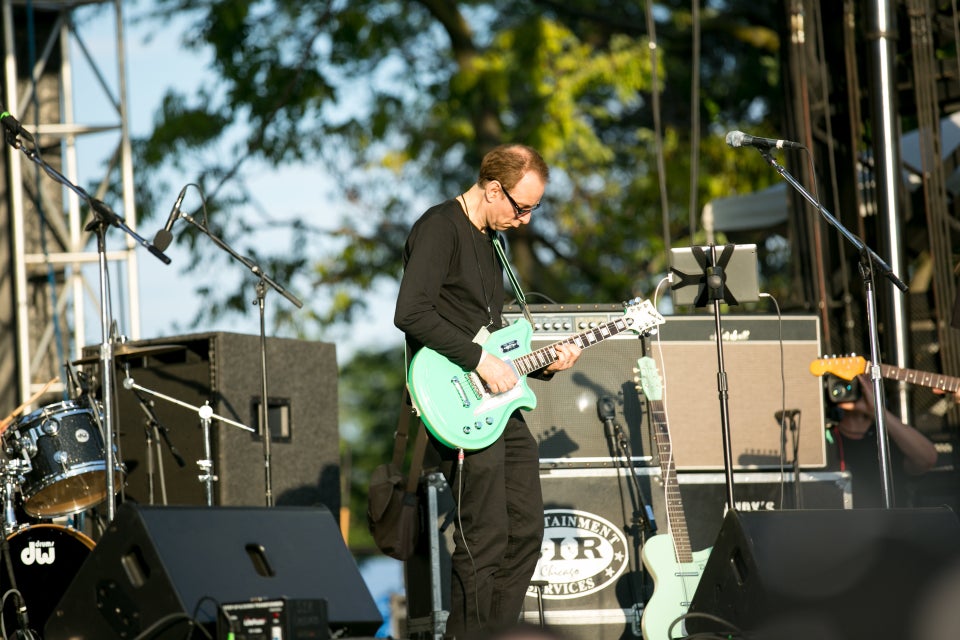 Pitchfork Music Festival 2013 Friday
Here's a look at some of the Friday highlights:
Arrived just in time for the tail end of Canadian Mac DeMarco's set which consisted entirely of a strange array of dad-friendly covers -- "Takin' Care Of Business," "Songbird," "Enter Sandman." It was difficult to gauge whether the songs were chosen for irony's sake or comedy's sake and this felt like a misfire to me, though some WASP-y looking folks were really losing it over the Bachman Turner Overdrive selection. -J.E.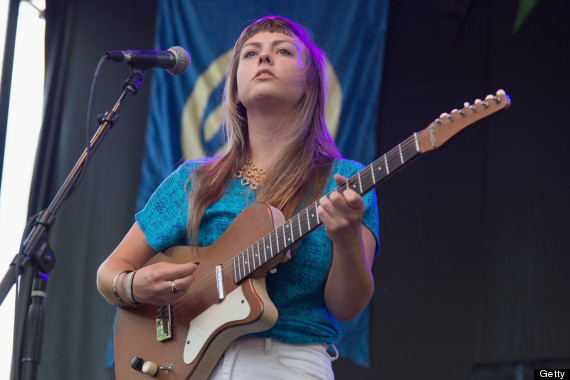 The crowd was caught somewhere between a trance and a lull for Chicagoan Angel Olsen, but her impressive set was pitch-perfect listening for a warm, woozy afternoon. After a strong start, some lethargic drumming took a little bit of pace off Olsen's momentum, but she recovered with the rousing "The Sky Opened Up," followed by her excellent "Sweet Dreams." With the Danelectro guitar and vocal volleys between fragile and strong, Olsen had several moments that reminded me of early Cat Power. - K.B.

I thought Angel Olsen's set started quiet and built really beautifully. She was doing some pretty incredible things with her voice as the set moved along and she concluded with a soothing lullaby-style song. Excellent palate cleanser after the DeMarco confusion, a perfect balance of subtlety and power. - J.E.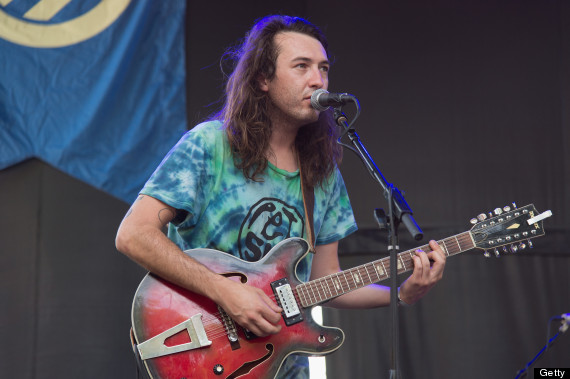 Where Mikal Cronin was most successful in his Blue Stage set, his beach-y summery jams -- like "Shout It Out" and "Weight" -- shimmered. Where he lost the crowd's attention somewhat was when things got a bit overly jammy/shred-y/non-linear. But overall: Nailed it. Also, for the record, all the dudes in this band have amazing hair -- best hair of the fest so far, I'd venture to say (though, to be fair, I really couldn't see Björk's hair beneath her fiber-optic porcupine helmet). - J.E.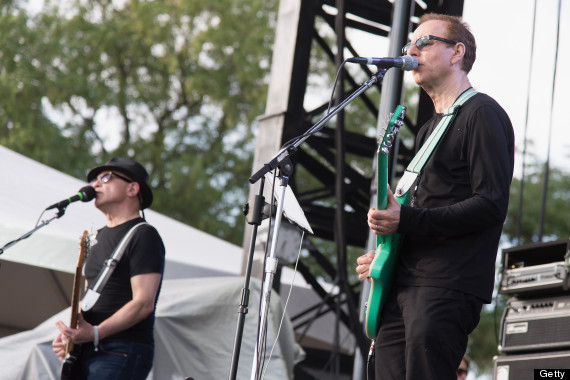 I pleaded, I prayed, but in the end, Wire did not play "From the Nursery." No matter, since they pretty much shattered their set with tight, driving jams set to Robert Grey's untouchable drumming. Most of the members are pushing 60, and somehow, frontman Colin Newman managed to rock the collective face off the audience while wearing long-sleeves and head-to-toe black in the brain-melting heat. Legendary. - K.B.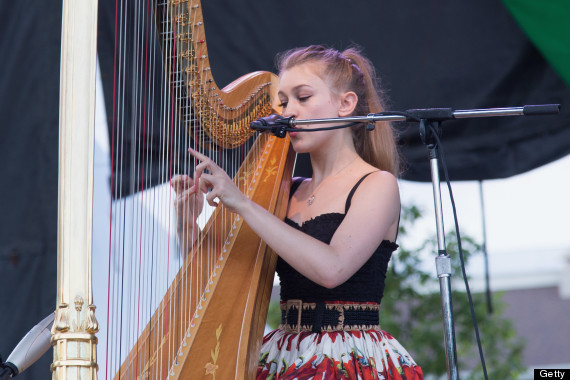 Attempted to get close for Björk's day-ending headliner set at the Green Stage and had been hoping to hear some of Joanna Newsom's set but, alas, it was oh so quiet. But it sounded as ethereal as ever. No Andy Samberg sightings from my vantage point. - J.E.
I don't know exactly how close you had to be to the Red Stage to hear Joanna Newsom, but I wasn't close enough. With no other acts scheduled against Newsom's set, there was a lull in the festival when things (except in the immediate vicinity of a Red Stage amp, apparently) got eerily quiet for more than an hour. It was a nice break for those already tuckered by the heat, plus it gave everyone plenty of time to get in position for... (deep breath)
Talk about a thrilling set, Björk. The Icelandic phenom's set was split about half and half between new songs off "Biophilia" and older favorites. Her on-stage garb, that wacky headpiece, the army of backup disco Björks and, most importantly, that out-of-this-world voice were all incredibly entrancing. Among the highlights were the older cuts -- "Pagan Poetry" and a thrilling "Army of Me" in particular. Just when it felt like Björk was ramping up toward a conclusion that looks like it'd have been amazing based on a set list posted after the fact, Björk announced she was being forced to cut the set short. Apparently, her music had summed a powerful storm. Even with the narrow miss of "Hyperballad," the set lived up to the hype. - J.E.
There's probably a sea of GIFs out there that could visually capture the giddy excitement SO MANY of us had for Björk who's performance is best described as an "experience." With a six-foot Tesla coil used for basslines, a 13-piece choir (of angels? Probably.) and a shimmering headpiece that is at once sea anemone, discoball and Pinhead from "Hellraiser" Björk plucked us all out of Union Park and into some alterna-verse dreamscape that was narrated by silent lightning in the background. The enigmatic Icelandic artist requested in a bilingual plea before the show that no photos or videos be taken, which plenty of people promptly ignored. It's hard to blame them, considering there are few artists apart from maybe The Flaming Lips that take the stage spectacle to such amazing heights. The setting was all powerful trills and arias with melting kaleidoscope images and phases of the moon projections overhead. Every heart at the festival melted a little bit -- and not just from the heat -- when she punctuated each song with a bright "Thank you!" (and one "Gracias!")
With roughly a half hour left, the menacing weather cut the set short. Björk announced to rapt fans it was time to leave the stage. Further proof that she's not from this planet, the star managed her entire set in what must have been a cooker of a metallic outfit, though she did confess to cooling off a bit before she slipped off to Lincoln Hall for a surprise DJ set (for which she reportedly only requested to be paid in champagne):
Related
Before You Go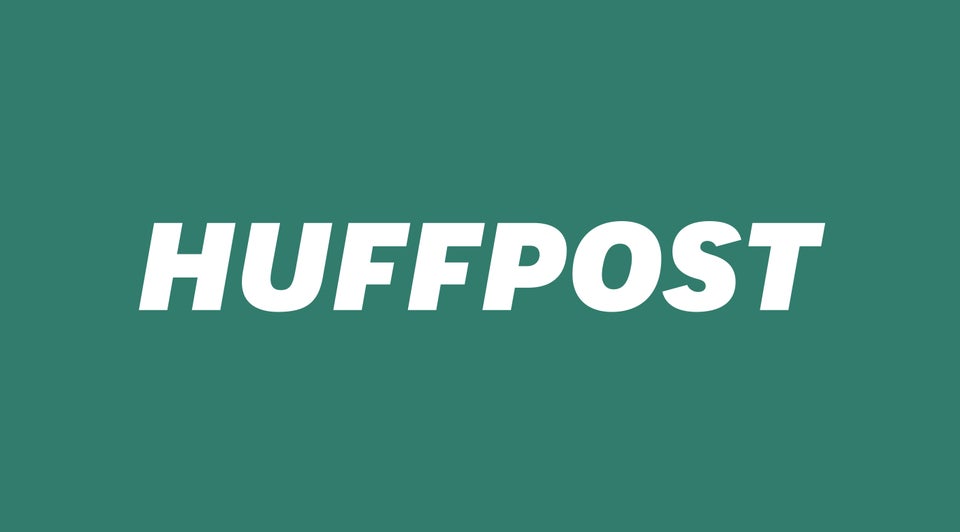 2013 Pitchfork Music Fest Picks
Popular in the Community