 The real estate market might be fickle these days, but Ellen DeGeneres and Portia de Rossi made out pretty well in the sale of Brad Pitt's former Malibu house.
The home features modern architecture and breathtaking views. With 4,088 square feet of living space on 1.26 acres, the house boasts four bedrooms, four bathrooms, walls of glass that overlook the bluffs, dark bamboo flooring and a kitchen with stainless steel appliances, according to Zillow. There is a tennis court, pool and more than an acre of lush landscape.
DeGeneres and de Rossi purchased the house in December after the talk show host sold her Beverly Hills home, once featured in Architectural Digest, for a whopping $37.5 million to Ryan Seacrest.
The couple certainly has a penchant for real estate.
"We never had a house when I was growing up," DeGeneres told Architectural Digest in October 2011. "We always rented. But my father would dream, and we used to look at houses all the time. I'd pick out which bedroom would be mine and get all excited."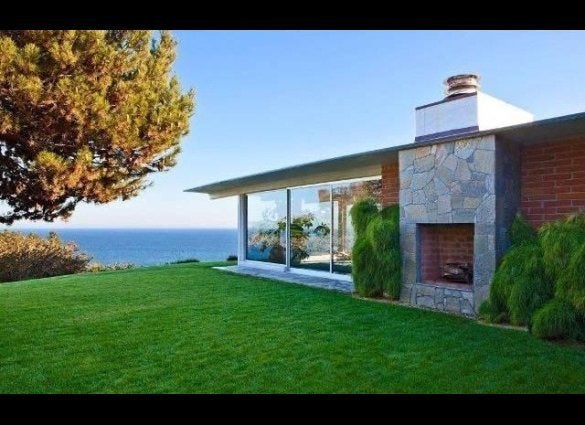 Brad Pitt's Former House Sold