On day two of Pitti Uomo, it was finally time for that most entertaining of activities -- watching fashion shows. To me, it's second only to sitting through an engrossing film, because those bright lights, that loud music and all those beautiful people dressed in the latest trends make the atmosphere infectious.
A few presentations took place in the morning, Arthur Arbesser showed at the Stazione Leopolda, where the entrance square was designed by super stylish woman architect Gae Aulenti, famous for her gender-blending look. The Viennese-born Arbesser is best known for his womenswear, as well as his seven years at Giorgio Armani, and his first menswear looks did not disappoint, through the styles weren't enough in number to sink one's teeth into. I loved the touches of orange, which I've also noticed as a trend on the streets of Florence, in both men's fashion and women's. Could it be that Orange Is the New Black is infusing our fashion sense?
The long black, flowy skirt, which also showed in white, was exactly what I crave in my wardrobe at the moment. The most infuriating thing about Pitti Uomo is not being able to buy any of the looks at the fair. Everyone here feels the same way. We want those fashions and we want them now!
Second show was Casamadre, a brand that is finally stepping into its first total-look collection. I say finally because there were very few outfits I wouldn't choose for myself, from their exquisite, lush, elegant collection and the same goes for menswear. My test of whether an outfit would do well on a regular guy is asking myself the question, "if a man came to my door wearing that, would I let him in?" When the answer is yes, it's good stuff.
For the rest of the morning, I wandered around with a fellow HuffPost blogger and took shots of the street styles around the Fortezza da Basso, where the fashion fair is held. I find that in Florence, what I see off the runways is even more exciting than what's on them. Walking around with a man added an additional perspective and he ended up being a great inspiration.
The afternoon belonged to a lot of garden parties. Carlo Brandelli for Kilgour was a single-model, sparse and minimalist showcase of classic menswear looks inside the Palazzo Medici Riccardi. On the other side of town,Louis Leeman showed shoes and bags while serving ice cream and cotton candy and serenading us with a blues singer who made me feel like I was back in Williamsburg.
After a much needed burger stop -- yup, there is only so much pasta and excellent Italian food one can have without craving the best hamburger this side of the Atlantic -- we moved onto the Emilio Pucci presentation, inside the former Royal Stables near Piazzale di Porta Romana.
Titled "The Pilot Episode" this colorful, playful capsule collection made by newly appointed Pucci designer Massimo Giorgetti captured the spirit of innovation previously associated with the brand and its whimsical designer -- without retracing his steps too deeply. Fashion is about innovation after all and although vintage prints and drawing by Emilio himself were used, Giorgetti created a new style for the brand, one I can definitely see myself wearing. Just check out the fringy multicolored coat featured in the slideshow below.
The evening ended at Thomas Tate, who is guest womenswear designer at this edition of Pitti Uomo. Held under the stars at the Boboli Gardens, while waiters walked about holding large basket full of cherries and Tate held court with his boyish good looks, sporting a workman's white utility jumpsuit, a big new trend, I knew I was ready for what Pitti would bring on next...
Color Tribe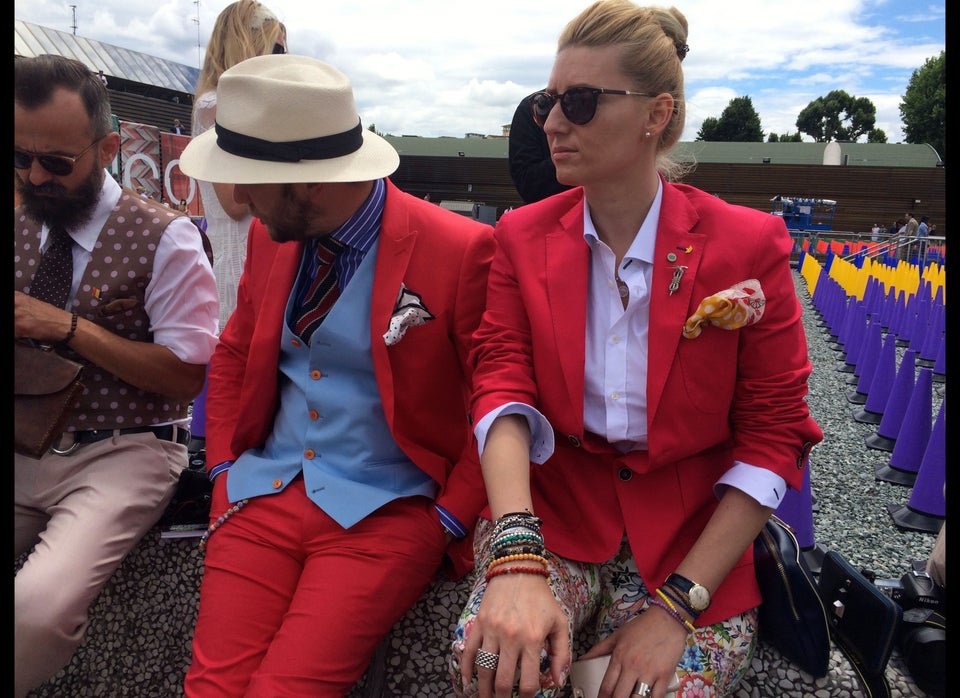 Space, Florence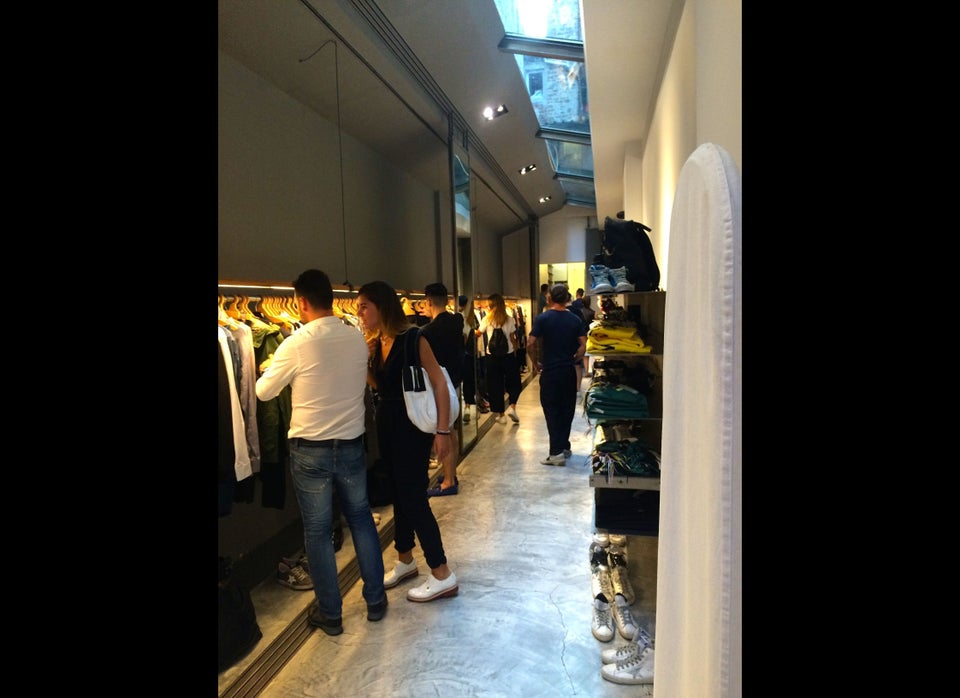 Arthur Arbesser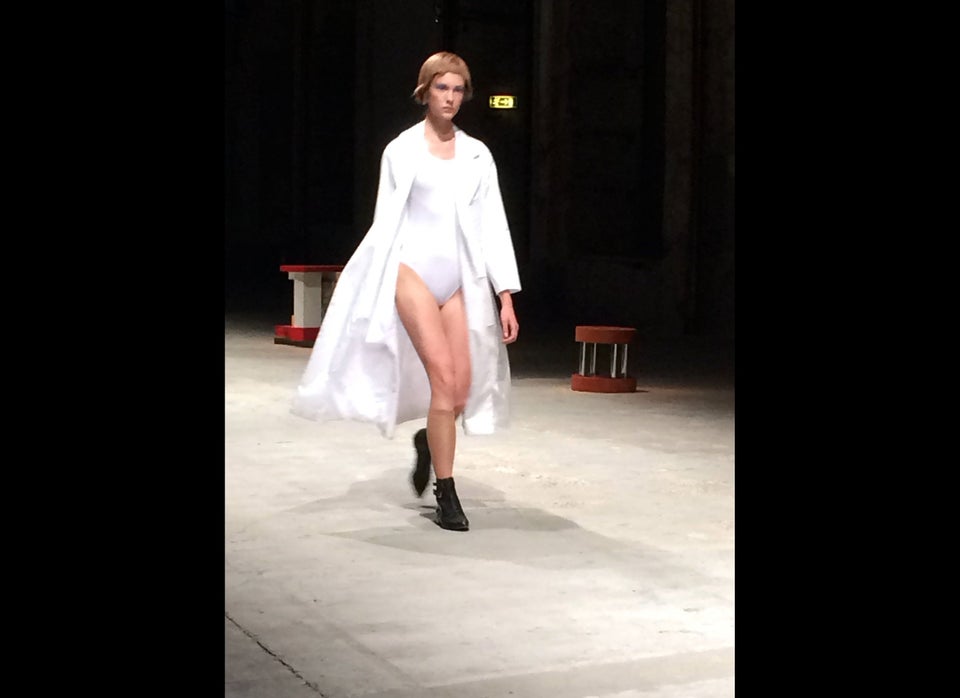 Arthur Arbesser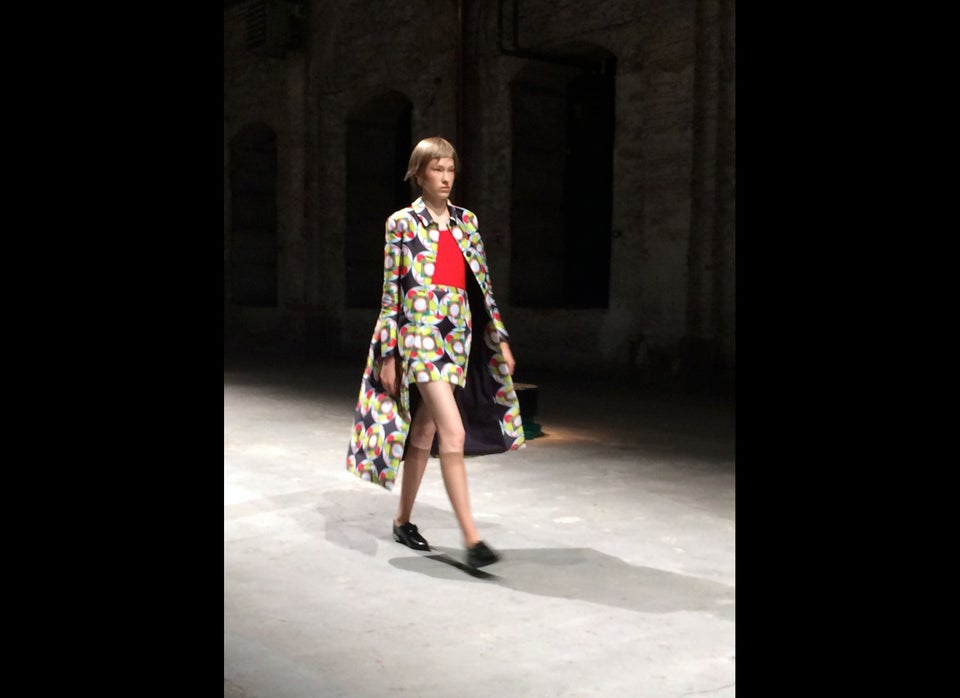 Arthur Arbesser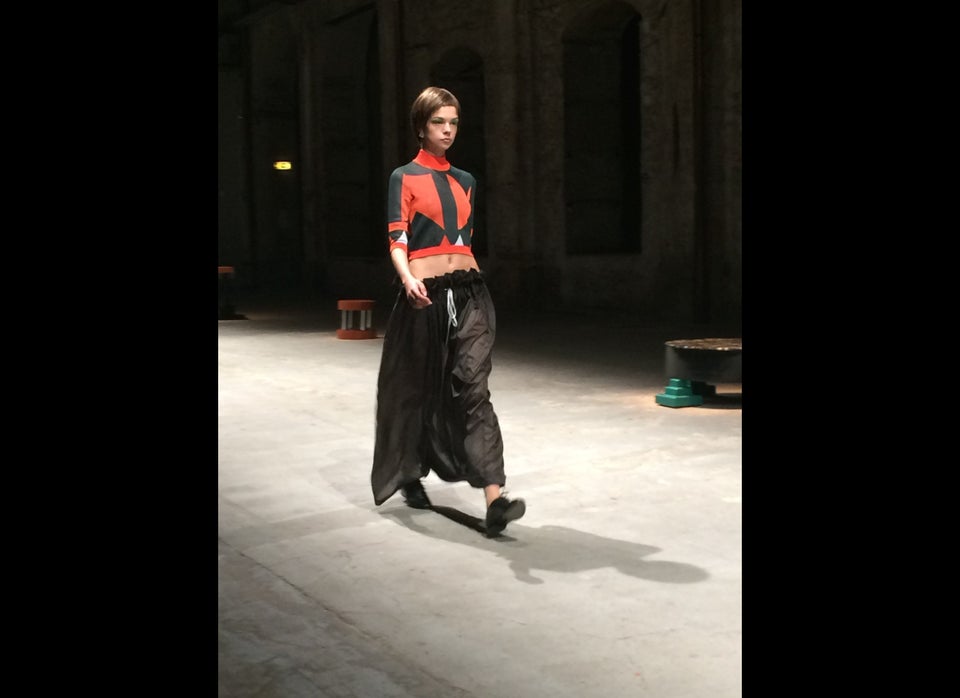 Arthur Arbesser
Clara Sein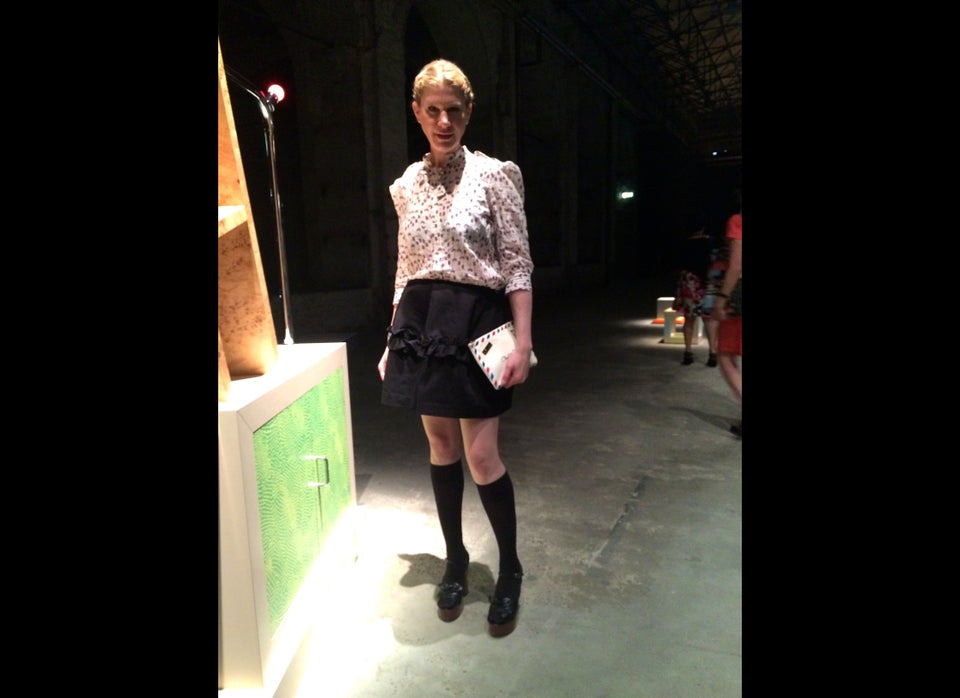 Hood By Air on the street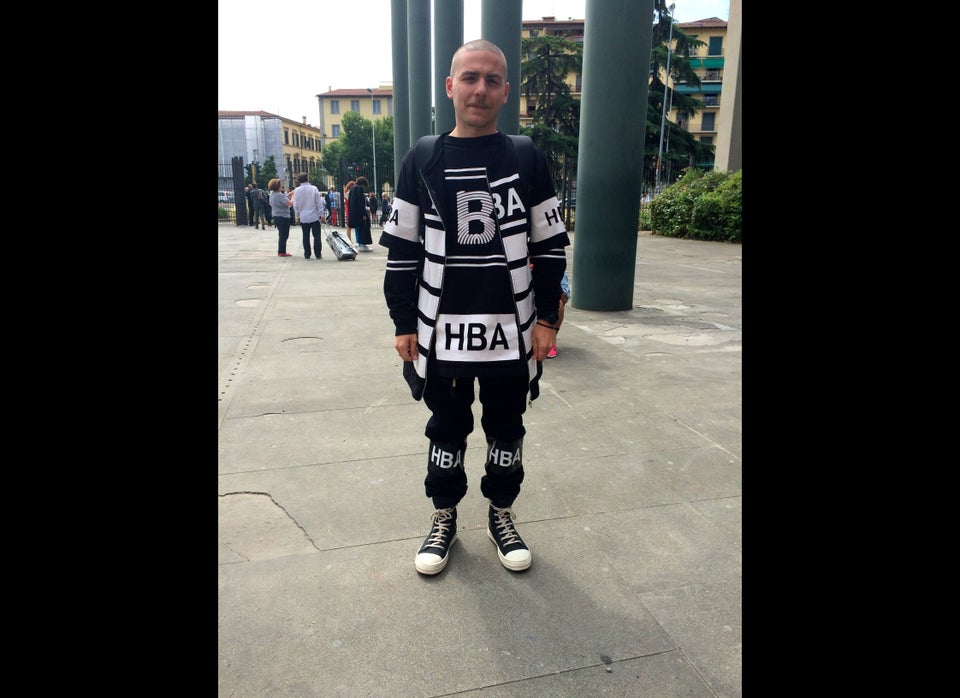 Casamadre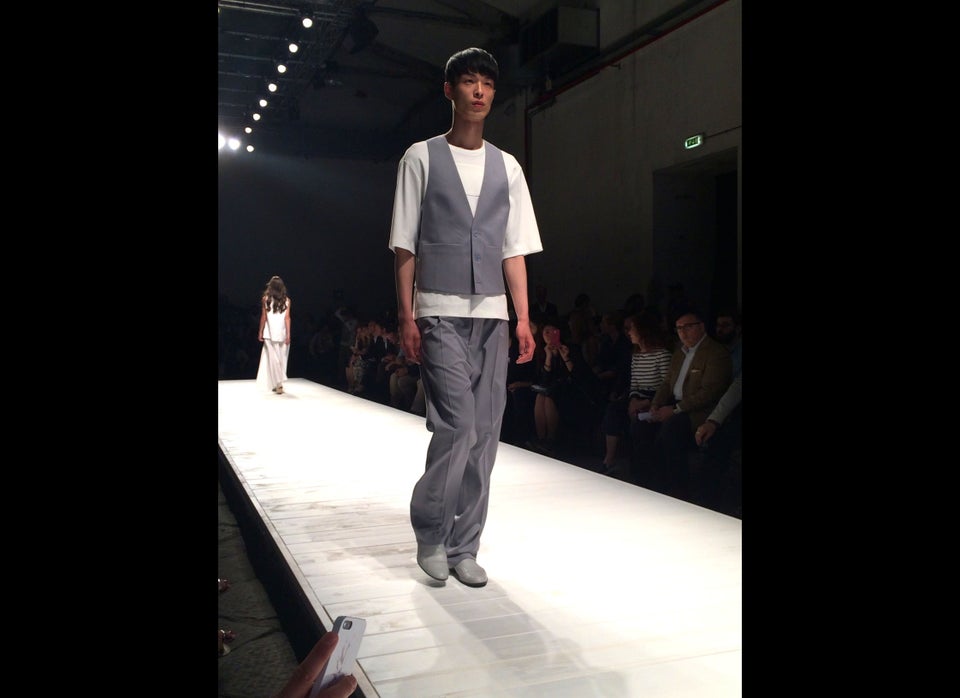 Casamadre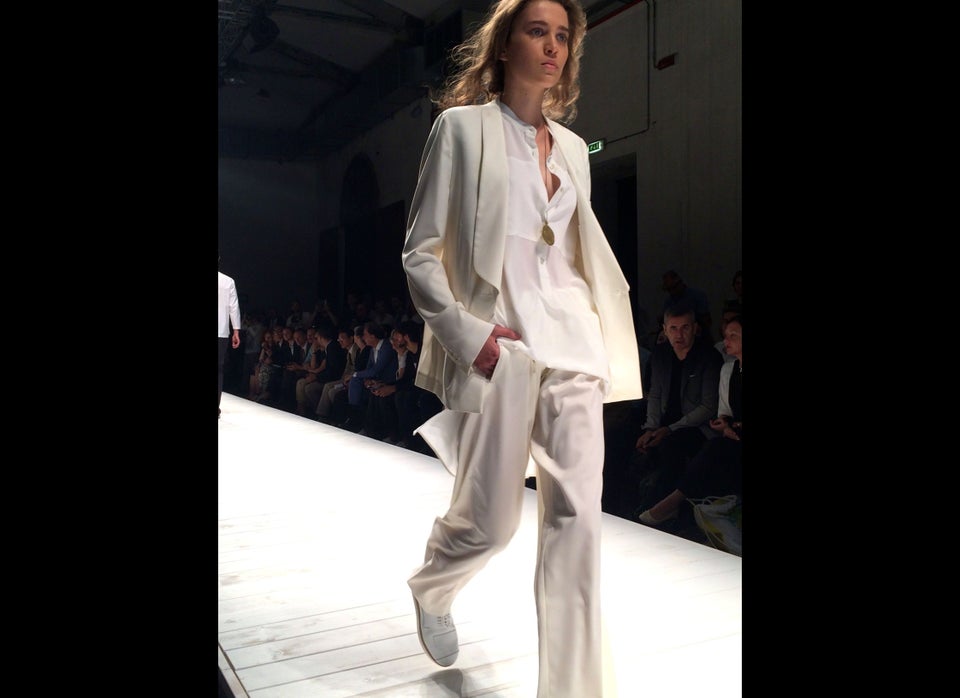 Casamadre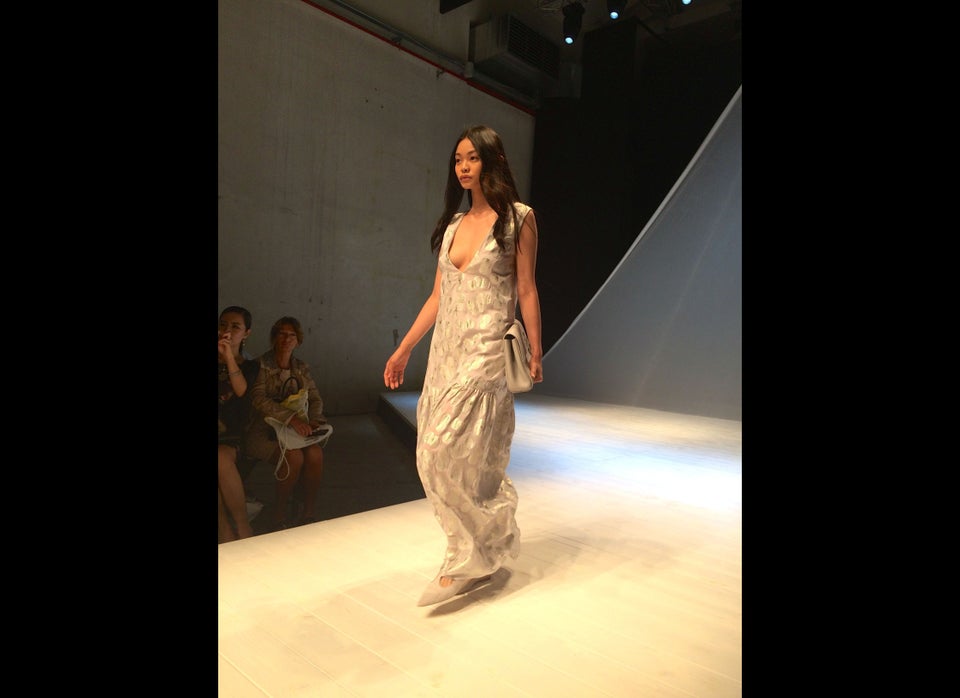 Casamadre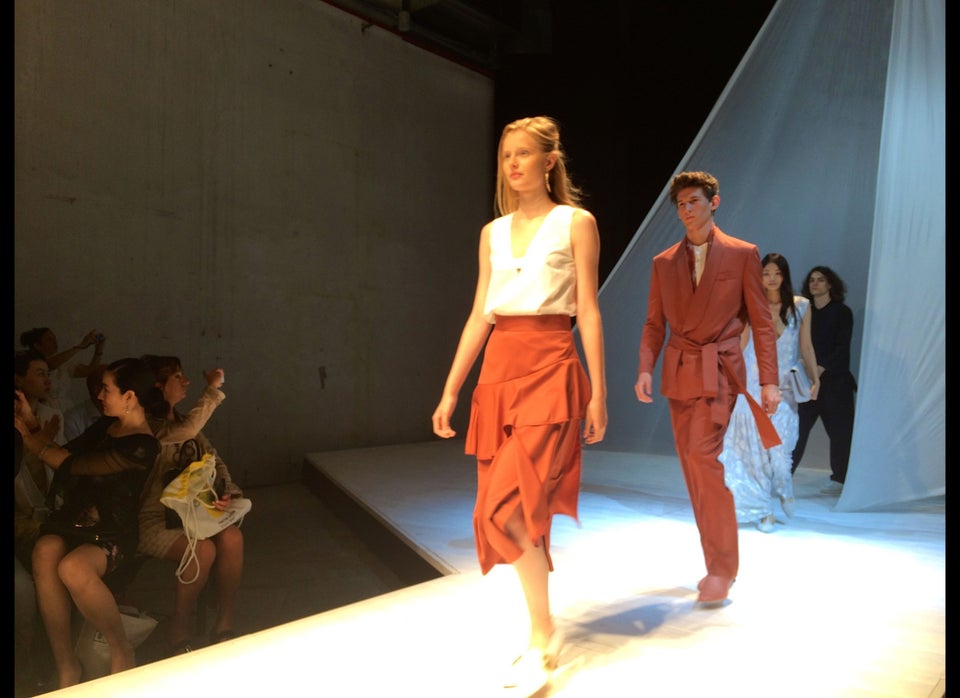 Pinko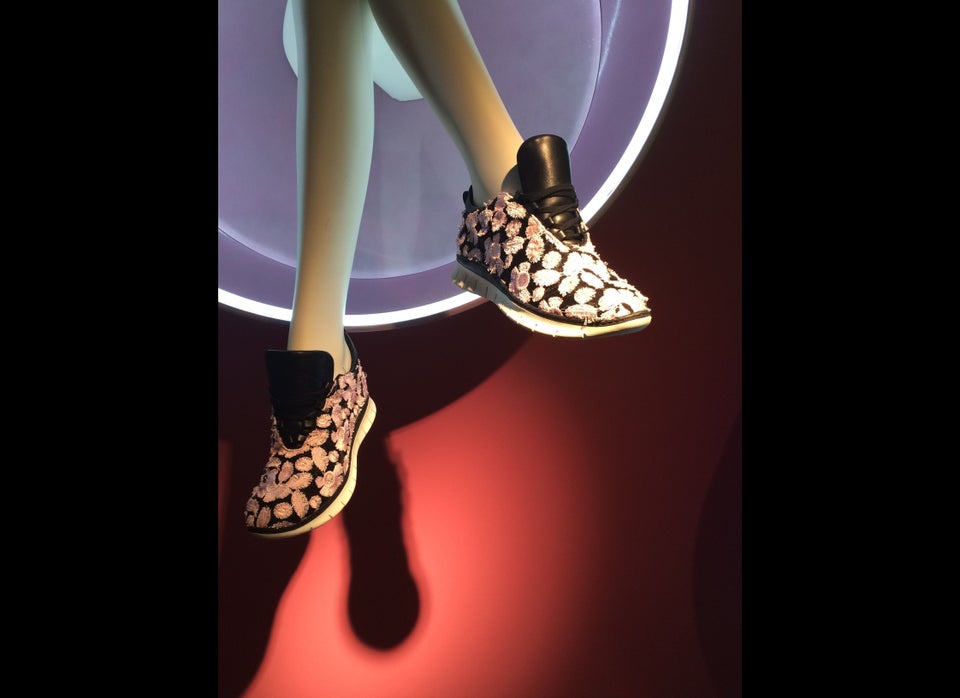 Cool Men Tribe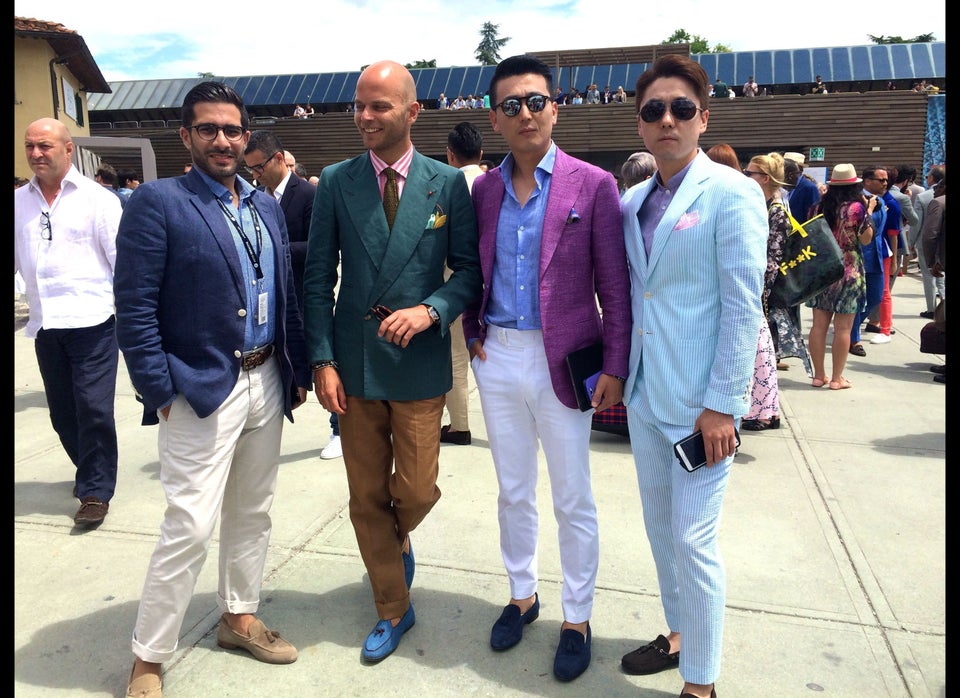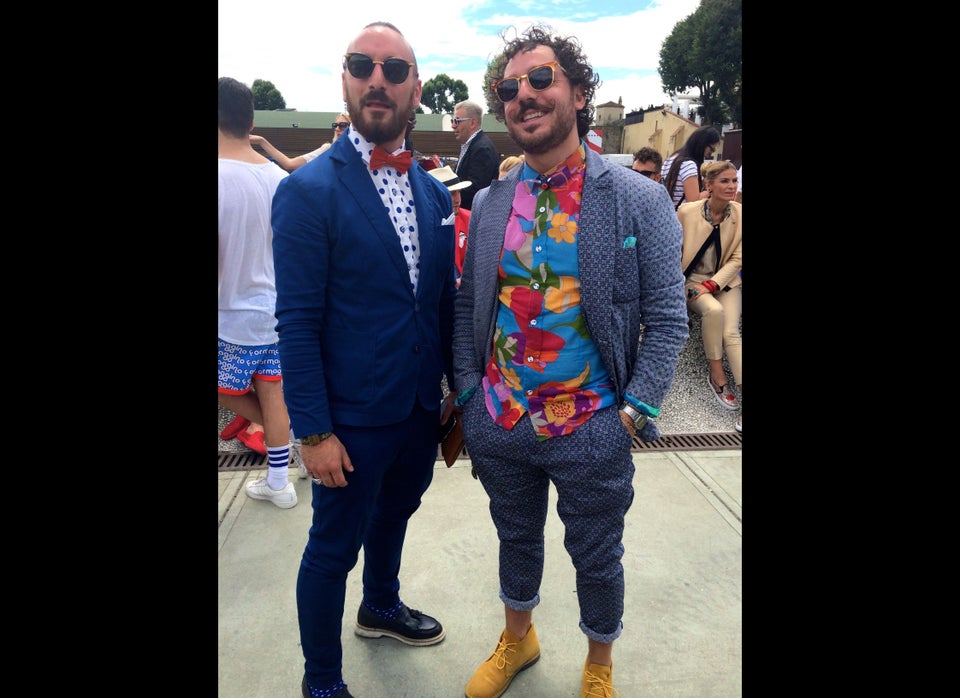 Rockstar Tribe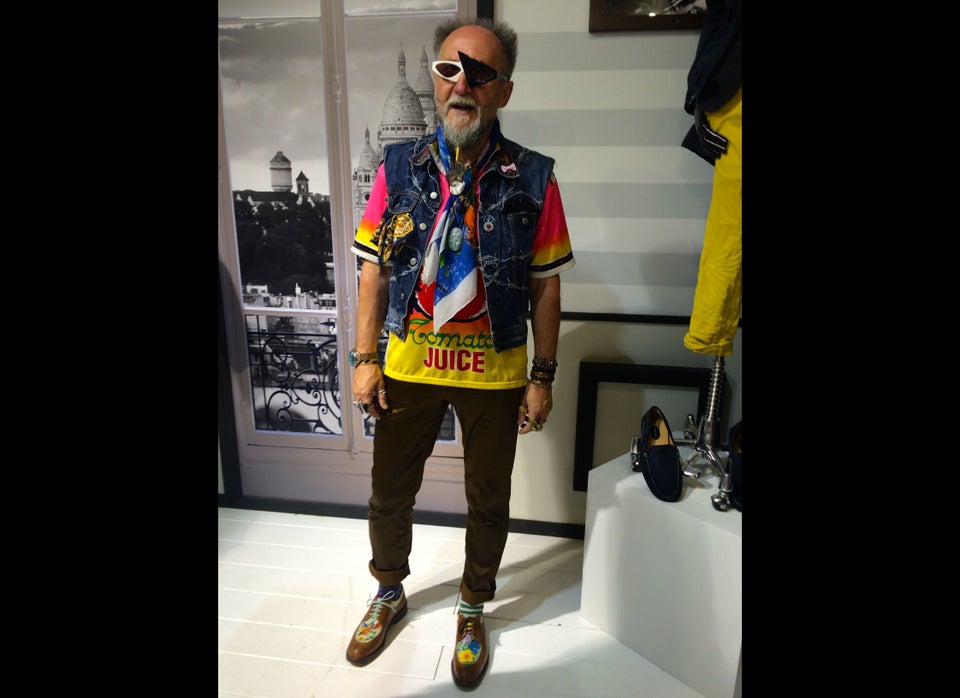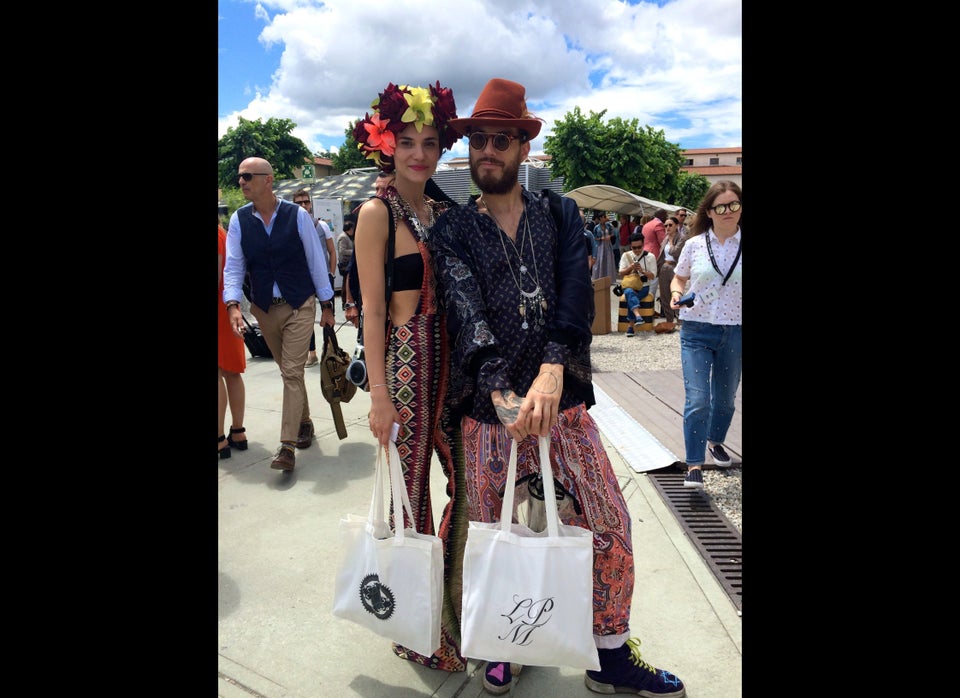 Cool Girls Tribe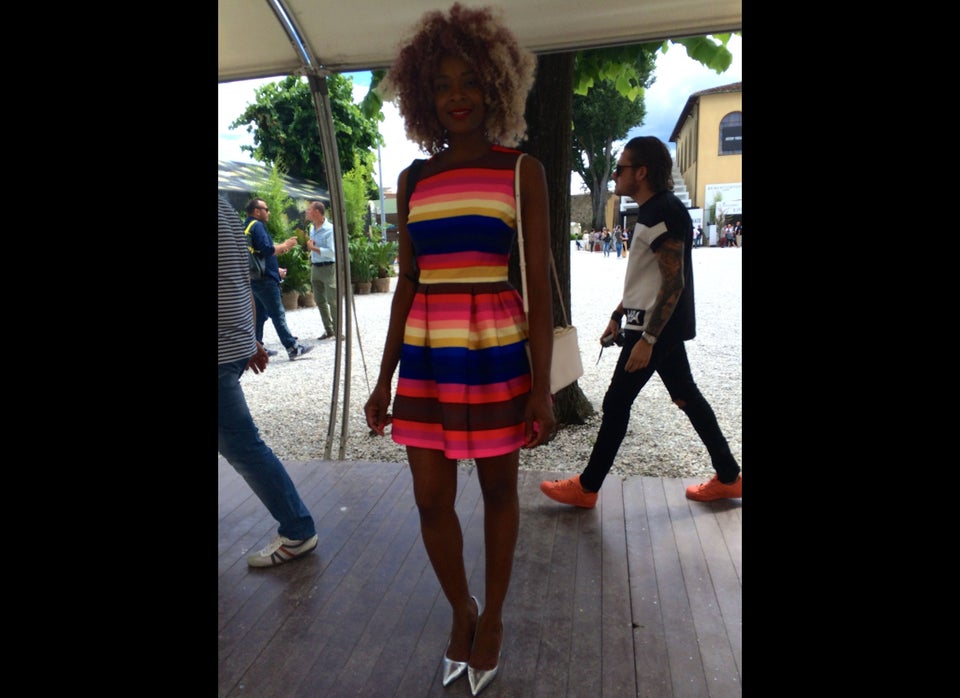 Carlo Brandelli for Kilgour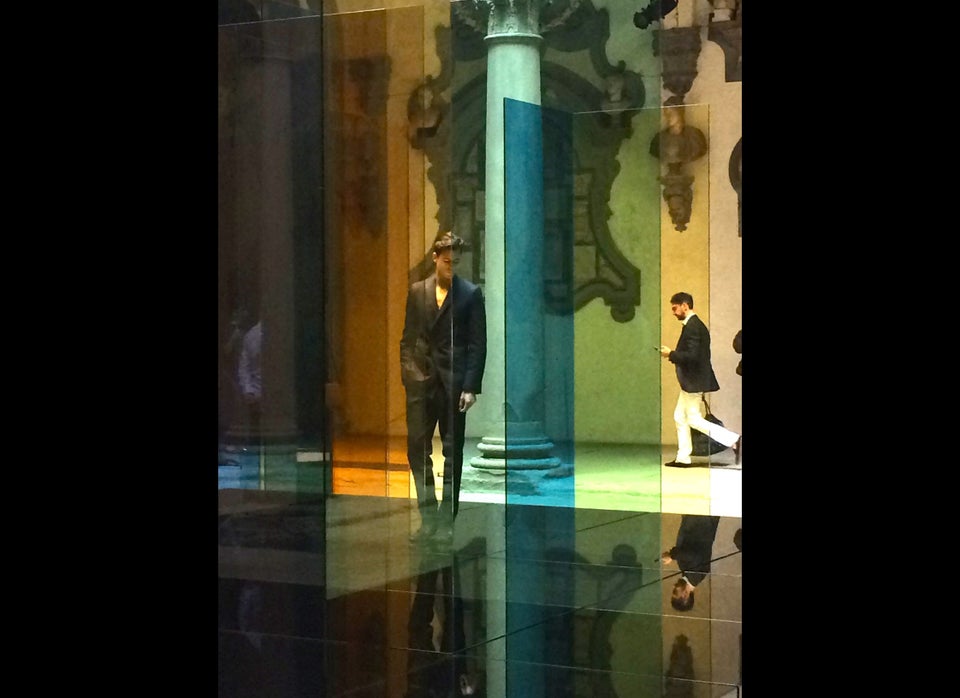 Emilio Pucci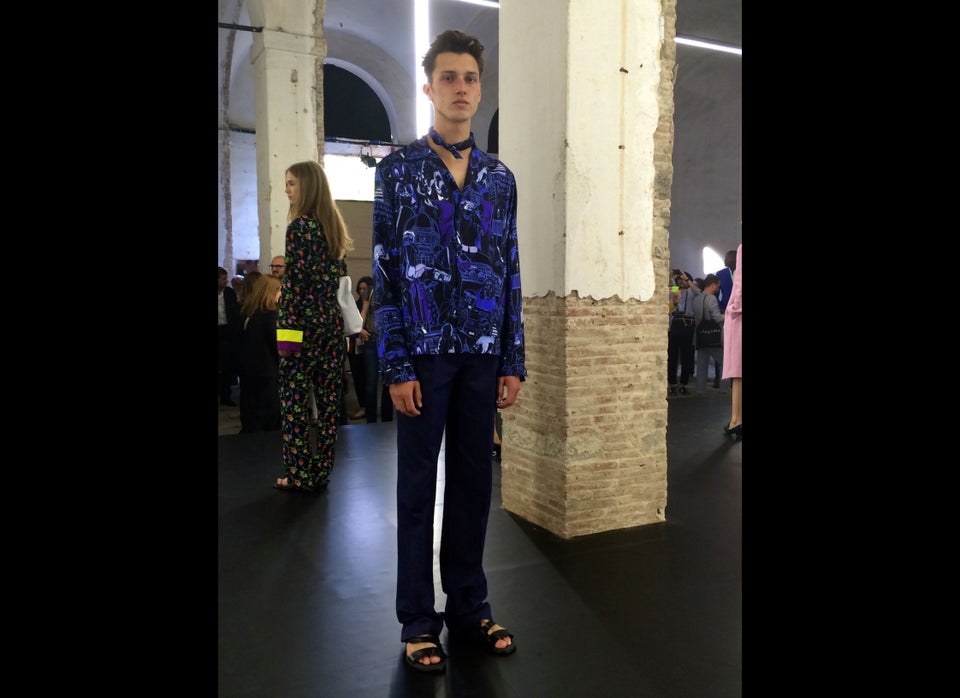 Emilio Pucci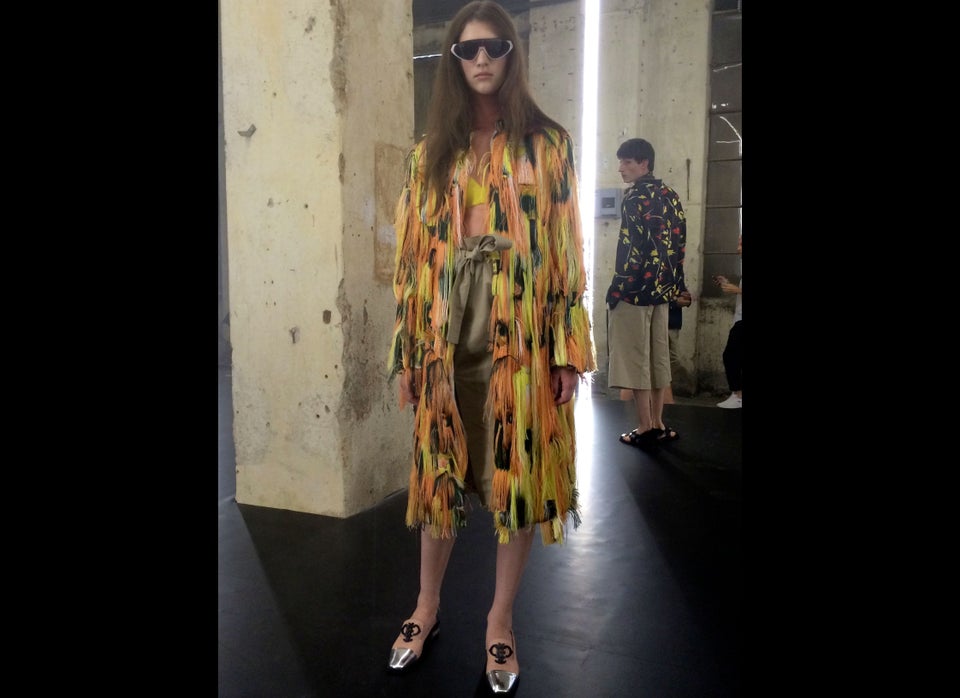 Emilio Pucci