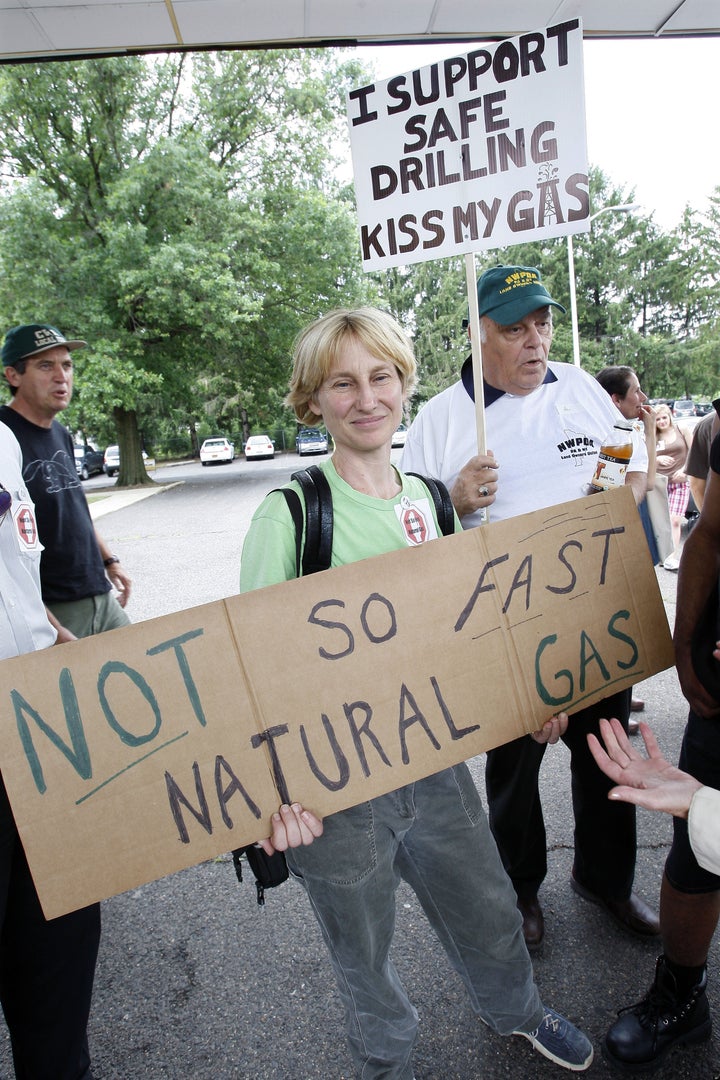 The Pittsburgh City Council today unanimously adoped a first-in-the-nation ordinance banning corporations from drilling for natural gas within city limits, a direct response to the threats to drinking water and public health posed by hydraulic fracturing methods used widely by drilling companies to extract natural gas from the Marcellus Shale.
Pittsburgh City Council President Darlene Harris said her biggest concern about natural gas fracking involves the threat to people's health posed by water contaminated by Marcellus drilling. She noted that the gas industry's claims about creating the thousands of jobs isn't worth the risk.
"They're bringing jobs all right," Harris told CBS News. "There's going to be a lot of jobs for funeral homes and hospitals. That's where the jobs are. Is it worth it?"
Beyond its innovative approach to fighting the fracking threat, the ordinance - drafted by the Community Environmental Legal Defense Fund (CELDF) - seeks to limit the claim of "personhood" by corporations and to elevate the rights of property owners and other living, breathing citizens above the interests of corporations.
According to Pittsburgh Councilman Doug Shields, who introduced the measure, "This ordinance recognizes and secures expanded civil rights for the people of Pittsburgh, and it prohibits activities which would violate those rights. It protects the authority of the people of Pittsburgh to pass this ordinance by undoing corporate privileges that place the rights of the people of Pittsburgh at the mercy of gas corporations."
"Energy corporations are setting up shop in communities across Pennsylvania, to drill for natural gas in the Marcellus Shale formation. The gas extraction technique known as "fracking" has been cited as a threat to surface and groundwater, and has been blamed for fatal explosions, the contamination of drinking water, local rivers, and streams. Collateral damage includes lost property value, ingestion of toxins by livestock, drying up of mortgage loans for prospective home buyers, and threatened loss of organic certification for farmers in affected communities."
This is a great bit of news in the fight to hold the natural gas industry accountable for its dangerous fracking activity. Far too many communities in Pennsylvania and across the U.S. have had their water supplies, health and property rights threatened by natural gas development.
Congratulations to Pittsburgh for taking a stand. With the foolish rush to rapidly expand natural gas drilling well under way, it will take a lot more communities speaking up to defend themselves in order to alert the rest of the country that natural gas is hardly the energy panacea its proponents claim.
Related
Popular in the Community