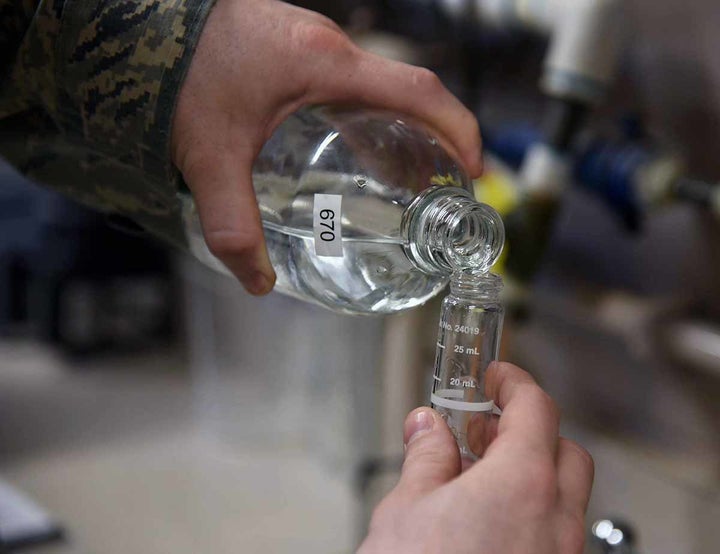 "Simply put, your infrastructure may be more valuable to you—and to the public—in someone else's hands."
That's Steve Steckler, founder of infrastructure consulting firm IMG, writing to public officials in a 2003 paper published by the libertarian Reason Foundation.
Steckler is as pro-privatization as they come. A key architect of Ronald Reagan's 1987 President's Commission on Privatization, he helped develop a roadmap of federal government functions to hand to the private sector, including the Postal Service and school vouchers. Luckily, the Democratic Party's stranglehold on the House throughout the 1980s blocked Reagan's privatization assault.
Pittsburgh might not be so lucky. Last month, Mayor Bill Peduto hired IMG to study the city's public water authority, which is struggling to address a growing lead crisis. Since July 2016, contaminated tap water has put Pittsburgh's residents, especially children, at risk of neurological damage, cardiovascular issues, and other health problems.
The city's lead water lines need to be replaced whatever the cost, but listening to someone who thinks public infrastructure is better off in "someone else's hands" is dancing with the devil.
Privatization, whether it's an outright sale or handing over control through a "public-private partnership," should be out of the question. For-profit water is more expensive—privately owned water systems charge 59 percent more than those that are publicly owned. Residents of Bayonne, New Jersey, for example, have seen their rates go up 33 percent since the city leased its drinking and wastewater systems to a multinational water corporation and private equity firm in 2012.
More importantly, when corporations buy, finance, or operate water utilities, the public can lose control of water and the decisions that go into providing it. Pittsburgh has already learned that lesson. Before the lead crisis, the city's water authority hired the French corporation Veolia to find ways to save money, and they paid dearly for it. Under Veolia's watch, the authority changed to a cheaper chemical additive without authorization that may have caused the eventual spike in lead levels.
Working with the private sector again, especially a firm like IMG, is flirting with disaster. Pittsburgh's water shouldn't be in "someone else's hands"—it needs investment, not privatization.
Popular in the Community