The Pittsburgh Post-Gazette, remembering the 11 people killed in last week's synagogue shooting, topped Friday's front page with opening words from the traditional kaddish mourner's prayer in Hebrew.
The words translate to: "May his great name grow exalted and sanctified."
"We felt it was appropriate," executive editor David Shribman told HuffPost of the front page.
The mourner's prayer will be recited on Friday night, the first Sabbath since an anti-Semitic gunman opened fire inside the Tree of Life synagogue on Saturday in what authorities have called a hate-fueled attack on strangers.
Earlier this week, the Post-Gazette commemorated the victims of the synagogue shooting by printing their names on the front page.
People on social media commented on Friday's powerful front page.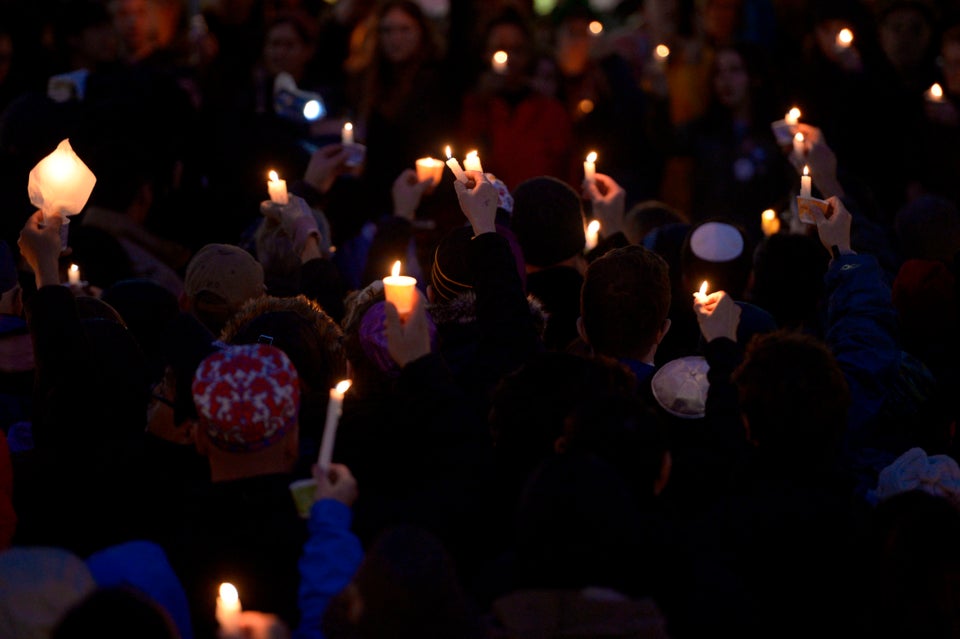 Thousands Gather At Vigil For Pittsburgh Synagogue Shooting Victims