The roots of what we've come to know as Pridefest in Pittsburgh are, as with many cities, deeply embedded in LGBTQ culture and more as we moved from the multiple resistance efforts in the 1960's to a nationwide demand for visibility and freedom.
At no point was this more apparent than in June 2015 when a group of community dissidents in Pittsburgh coalesced to 'intentionally celebrate' diversity across the spectrum of race, class, gender, orientation, and ability in the LGBTQIA+ community. What seized the headlines as 'Iggygate' in response to the decision to invite Iggy Azalea to perform at Pridefest, was a symptom of a deeper level of resistance to the corporatization of Pride and the pervasive systemic inequality in the LGBTQ community. They were Roots Pride, literally the roots of pride as trans folks, people of color, femmes and youth organized meetings, picnics, healing rituals, dance parties, and other events to create inclusive community in the midst of the larger hullabaloo. Click here to read some of my coverage of Roots Pride on my blog.
Roots Pride invested three years in this community work, efforts that have generated other space building opportunities. The resistance lives on.
Pittsburgh's LGBTQ Community Center, the GLCC, once held the organizing reins for Pridefest, stepping up to rescue the event from fiscal disaster and successfully growing it from its quiet roots in community parks to a street festival and, eventually, returning downtown to a lovely, visible park location on the North Shore. Pride was a fundraiser for the Community Center, a very appropriate relationship. The GLCC gave way to the Delta Foundation around 2007. Disclosure: I was on the GLCC Board from 2003-2005. I also volunteered for the Pride Committee 2003-2006.
This year, they are back with community oriented programming that is free, family friendly and fun. They've created an all-day art crawl event in Pittsburgh's East End, evocatively titled 'Smoke and Mirrors' with meals, art shows, craft fairs, exhibits and lots of entertainment in the evening hours. It is a bold move to remind Pittsburgh of what Pride can be and how Pride can feed the community instead of just the other way around. Pride should be sustenance, not a succubus (or incubus.)
And the new face of resistance, also reminding us of our roots, is a black trans woman organizing the Peoples Pride March 2K17. In a few short weeks, Ciora Thomas of SisTers PGH, has organized an actual resistance march which will follow the 'equality march' AND garnered the support of corporate bigwigs like Google which will not be participating in the mainstream events, opting instead to walk with the community to retake our City.
Delta Foundation of Pittsburgh​​ ​sold​ ​naming​ ​rights​ ​for​ ​this​ ​year's​ ​Pride​ ​Parade​ ​to​ ​EQT Corporation​,​ ​a​ ​conglomeration​ ​of​ ​fracking​ ​companies​ ​across​ ​PA​ ​which​ ​pollute​ ​our​ ​land,​ ​water,​ ​and people.​ ​Fracking​ ​and​ ​environmental​ ​pollution​ ​disproportionately​ ​affects​ ​marginalized​ ​communities and​ ​we​ ​can't​ ​stand​ ​by​ ​as​ ​Delta​ ​hosts​ ​extravagant​ ​parties​ ​with​ ​fracking​ ​money. The EQT Equality March is receiving a lot of criticism from not just queer people.
This​ ​March​ ​will​ ​be​ ​a​ ​historic​ ​second,​ ​honoring​ ​the​ ​independently​ ​organized​Roots Pride Pittsburgh ​from​ ​2015 and 2016 which​ ​was organized​ ​by​ ​the​ ​black​ ​trans​ ​led​ Garden of Peace Project.​ ​This​ ​march​ ​is​ ​the​ ​continuation​ ​of​ ​this​ ​legacy to​ ​hold​ ​Delta​ ​accountable​ ​for​ ​its​ ​exploitation​ ​and​ ​negligence​ ​of​ ​black​ ​and​ ​brown​ ​and​ ​trans​ ​bodies.
We​ ​will​ ​march​ ​as​ ​an​ ​act​ ​of​ ​resistance,​ ​as​ ​the​ ​history​ ​of​ ​Pride​ ​has​ ​always​ ​been​ ​an​ ​act​ ​of​ ​resistance lead​ ​by​ ​black​ ​and​ ​brown​ ​and​ ​trans​ ​people.
What do you have when the second oldest LGBTQ organization in the region and Google (Google!) resist mainstream events sponsored by EQT? What do you have when dozens of organizations, donors and supporters AND Google respond to the leadership call of a black trans woman?
You have roots and branches. We need both.
I've been repeatedly asked by the media this week how people can be involved.
Second, turn out. Bring your family to the art crawl during the day. Come back for the evening adult activities. Let yourself enjoy being with your community. Show up to march. Bring a sign. If you are part of the mainstream equality march, you can jump onto the tail end of the Peoples Pride March.
Third, I hope you ask questions. Follow the links to read the backstory. Give some thought to issues of corporate sponsorships, fracking, equality v pride, etc. Do not be complacent, do not assume you can rely on the good intentions of leaders on any level (think about that a lot.)
Finally, I urge you to resist the idea that unity and collaboration are the sole ideals of pride. Resistance is a legacy, a tool we must continue to wield. There are too many homeless LGBTQ youth and isolated LGBTQ adults for us to be complacent about anything.
Roots and branches. We need both. And they need clean water - ahem.
Celebrate Pride in Western Pennsylvania by visiting the #AMPLIFY project and reading Q&A stories from over 210 local residents.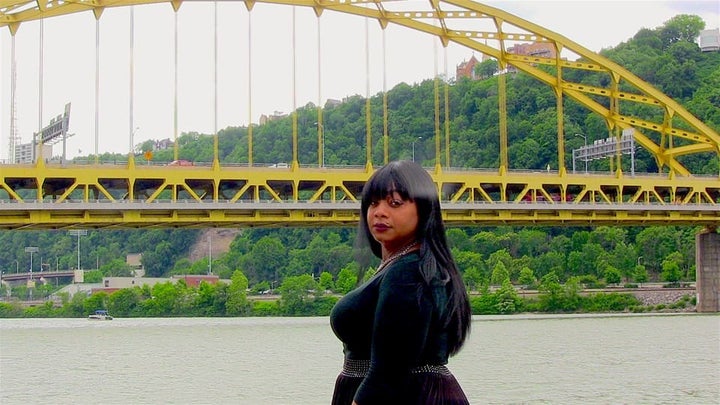 REAL LIFE. REAL NEWS. REAL VOICES.
Help us tell more of the stories that matter from voices that too often remain unheard.