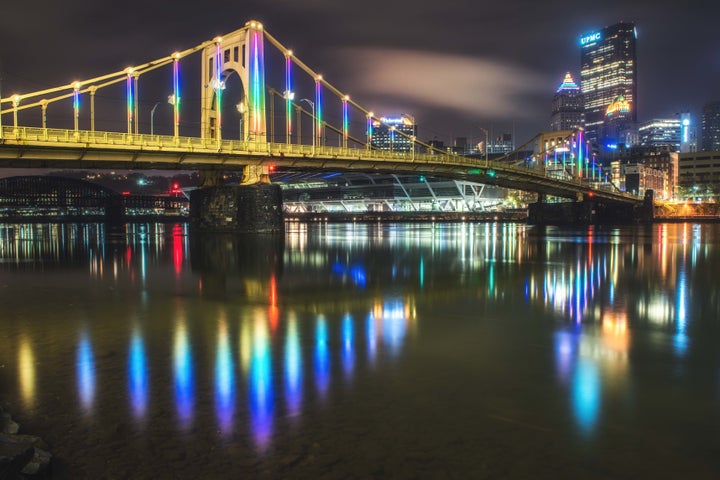 In his book "The Purpose Economy," Aaron Hurst contends that we are now in the process of moving from the Information Economy to the Purpose Economy. This shift, made possible by the Information Economy, is being driven in large part by millennials who are growing in rank and influence in the workplace each and every day.
The Purpose Economy is defined by the quest for people to have more purpose in their lives. It is an economy where value lies in establishing purpose for employees and customers by serving needs greater than their own, thereby enabling personal growth and building community.
As the shift occurs, the Purpose Economy will need to have its own headquarters, in much the same way as Silicon Valley has been the center of gravity for the Information Economy.
This resurgent city on the banks of three of Western Pennsylvania's most storied rivers (and full disclosure – my home) is arguably the birthplace of modern American philanthropy. The seeds of purpose were sown long ago. Think of Carnegie, Mellon, Frick. The Industrial Economy's greatest figures gave back and enriched this country in ways that still reverberate today. Ever been to a concert at Carnegie Hall? Or Frick Park in Pittsburgh? Or to one of the more than 1,600 free libraries Andrew Carnegie founded? And who could forget H.J. Heinz's motto that "Heart Power is better than Horsepower"?
Caring about our neighbors and the impulse to help is all part of our DNA in Pittsburgh.
Now, Pittsburgh is at the forefront of the Purpose Economy with a new kind of corporate philanthropy that leverages people's skills and expertise to advance the greater good.
Skills-based volunteerism involves teams of three to four employees each, who use their professional skills or bring new expertise and insight to solve a nonprofit's technical or operational challenge. At the Covestro Institute for Engagement (CIE) at Robert Morris University, more than 175 employees from Covestro and seven other companies, including Alcoa and PNC, have been trained to perform this kind of public service.
The beneficiaries? Well, besides the employees themselves who get the opportunity to grow personally and professionally in all sorts of ways, some 46 nonprofits have been the recipients of the skills and expertise of the SBV teams with 10 more projects currently underway.
An example of a SBV project that will resonate with many communities is one with the Greater Pittsburgh Community Food Bank. For 30 years, the Food Bank has been working to feed people and eliminate hunger in Southwest Pennsylvania. Now, they've set an ambitious new goal of delivering 60 million meals by 2025. To meet that goal, the SBV team built a key performance indicator (KPI) dashboard and created a standard operating procedure that initiated an improved inventory audit procedure. The team included professionals with experience in warehouse management, logistics, product management and data.
Justin Lee, COO of the Food Bank, said, "Working with this highly capable team was critical to improving our systems and operations. The quality of the deliverable and the level of professionalism was amazing. This kind of expertise is not something we could afford to hire without cutting into program expenses."
Board service continues to be of great interest to the corporate community as well and more than 450 skilled business professionals have completed the Institute's BoardsWork! training, representing over 70 companies and serving more than 150 nonprofit organizations.
Through CIE, programs like Skills-Based Volunteering and BoardsWork!, we're unleashing a new kind of purpose-driven philanthropy throughout the region and empowering individuals to make a real difference and build a sustainable community. No longer does one have to be a Carnegie or Mellon or Frick to be a philanthropist. You can just be you -- someone willing to share your expertise, skills and time.
Once again in the 21st century, Pittsburgh leads the way for purpose.
Rebecca L. Lucore is Head of CSR and Sustainability for Covestro LLC's America's region, responsible for innovating new approaches to social programs, philanthropy and donations, community relations and partnerships and sustainability initiatives in North and South America.
Related
Popular in the Community