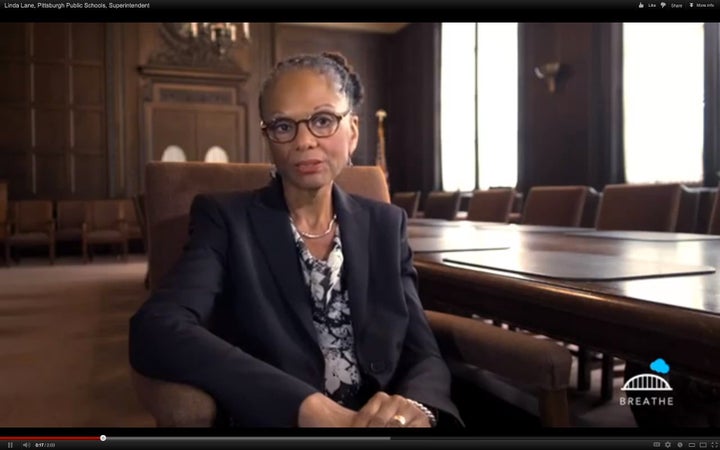 Pittsburgh Public Schools Superintendent Linda Lane tonight turned down a pay raise again.
For calendar 2012, Ms. Lane was awarded a $15,000 pay increase, but she declined it and her pay remained at $200,000. For calendar 2013, she was offered an additional raise of $5,000, which would have brought her pay to $220,000. However, she declined that as well, so she will be paid $200,000 for 2013.
Over the two years, she has given up $35,000 in pay.
The vote for the pay increase was 8-1, with Mark Brentley Sr. voting no.
Mr. Brentley said he was not saying Ms. Lane was not "working very, very hard," but he complained that there is not enough transparency.
After the vote, Ms. Lane said that she and the top academic team will forgo pay raises.
The decision comes as the district has made unprecedented teacher furloughs and tackles a budget deficit.
Ms. Lane said the decision is in recognition of the serious fiscal problems the district face and a statement of support "for the district and those who aren't with us. We lost a lot of good folks."
Ms. Lane's contract calls for a raise of $5,000 each year as well as a bonus of $10,000 each year if certain performance goals are met. For 2012, she was eligible for the full $15,000. But for 2013, she was not eligible for the bonus amount because state test scores dropped.
However, the board resolution stated it "commends" her for her "significant efforts to improve student achievement..."
The board also approved the superintendent's performance priorities for the school year, including increasing state test scores, improving the performance of underperforming racial groups and helping to make the district a first choice of families.
Education writer Eleanor Chute: echute@post-gazette.com or 412-263-1955. ___
(c)2012 the Pittsburgh Post-Gazette
Distributed by MCT Information Services
Support HuffPost
The Stakes Have Never Been Higher
Related
Popular in the Community