Rabbi Jonah Dov Pesner, who leads the center, told HuffPost that his denomination has been advocating for an assault weapons ban for years. He recalled how alarmed Reform Jews felt last August, after hearing that neo-Nazis armed with semiautomatic rifles had marched past a Charlottesville synagogue in Virginia chanting Nazi slogans ― hours before one woman was fatally mowed down by a driver with alleged ties to the neo-Nazi movement.
"We know now the availability of guns, specifically automatic weapons, give white supremacists who are emboldened a tool to commit mass carnage," he said.
In the wake of the Pittsburgh shooting, the Religious Action Center is encouraging Reform Jews to urge Congress to adopt a total of eight gun control measures ― including banning the sale of assault weapons, establishing universal background checks, and restoring funding for the Centers for Disease Control and Prevention's research on gun violence.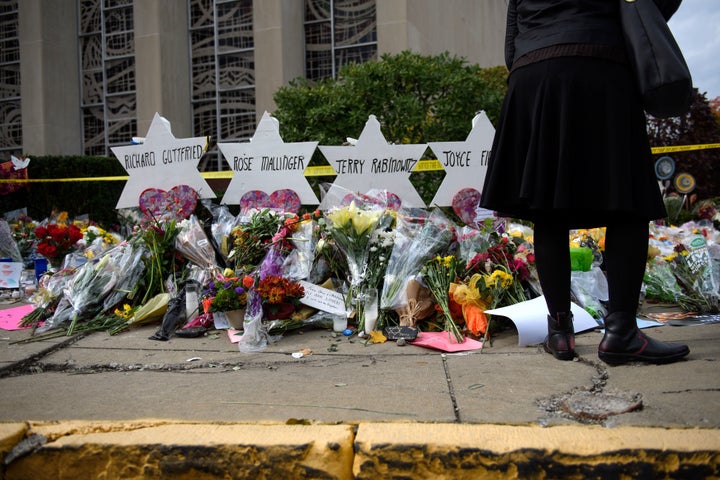 Rabbi Maurice Harris, who helps support the denomination's congregations across the country, told HuffPost the Pittsburgh shooting is likely to "strengthen and validate" Reconstucting Judaism's longheld positions on gun control.
"It's simply too easy for people to purchase weapons whose clear purpose is to provide the shooter with the ability to kill a lot of people in a short period of time," Harris told HuffPost. "The rise of white nationalist fervor is much more frightening than it would be if weapons like the AR-15 were illegal."
Officials say the Pittsburgh synagogue shooting suspect, Robert Bowers, legally purchased the four guns he allegedly used in shooting spree ― an AR-15 assault rifle and three Glock .357 handguns. The New York Times reports that Bowers didn't fit into any category that would have barred him from owning a gun under federal law, such as a having a felony or domestic abuse conviction.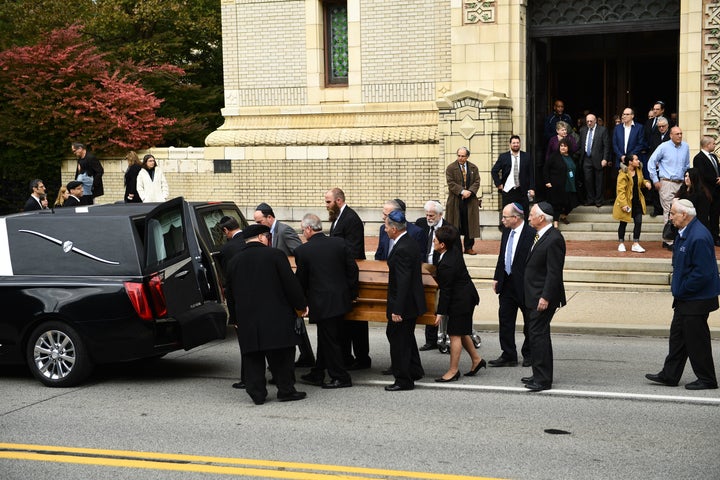 Kathryn Fleisher, a Jewish student at the University of Pittsburgh, told HuffPost she was terrified when she heard that the shooter had used an AR-15 assault rifle, knowing the damage that this weapon can inflict on many people in a short amount of time.
"As we saw in Parkland, that weapon can rip through human flesh in a matter of seconds," Fleisher said.
Five of the people killed in the Parkland school shooting this February were Jewish. Fleisher pointed out that one victim, Alyssa Alhadeff, was a Reform Jewish student. She added that the Florida attack "really re-energized everybody to enter into this fight against this plague of gun violence."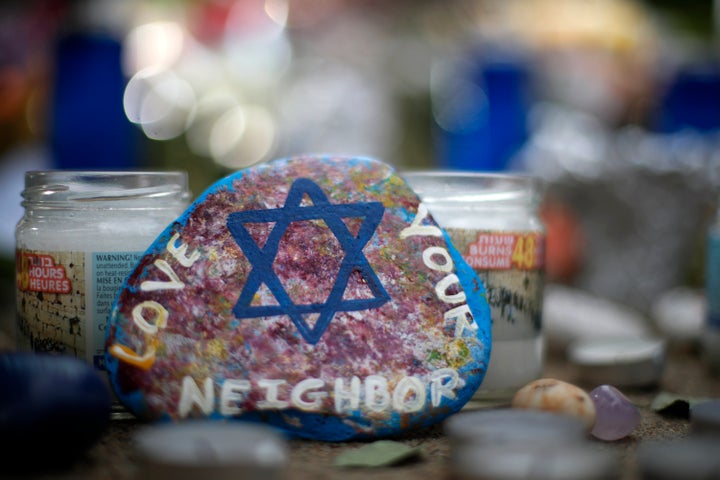 Fleisher said that ever since Parkland, young people have been leading the Reform Jewish denomination's efforts on gun control. Fleisher and hundreds of other Reform Jewish college students traveled to Washington, D.C., this spring for the March for Our Lives, participating in strategy meetings and lobbying congressional offices.
On Wednesday night, Fleisher said Jewish students at the University of Pittsburgh are planning to team up with the school's chapter of Students Demand Action to host a campus rally against anti-Semitism and gun violence.
Fleisher said her faith informs her belief that weapons created as "instruments of war" should not be available to average citizens.
"In the Jewish faith, we believe that to save a life is to save the world, and to take a life is to destroy the world," she said. "There's no need for a weapon like that to be in the hands of civilians unless it's for the purpose of killing other people, which we believe is never permissible."
Pesner said that the Bible also commands Jewish people not to "stand idly by while your neighbor's blood is shed."
"Our friends, our family, our neighbors are bleeding," Pesner said. "It's time to stop the bleeding."
Before You Go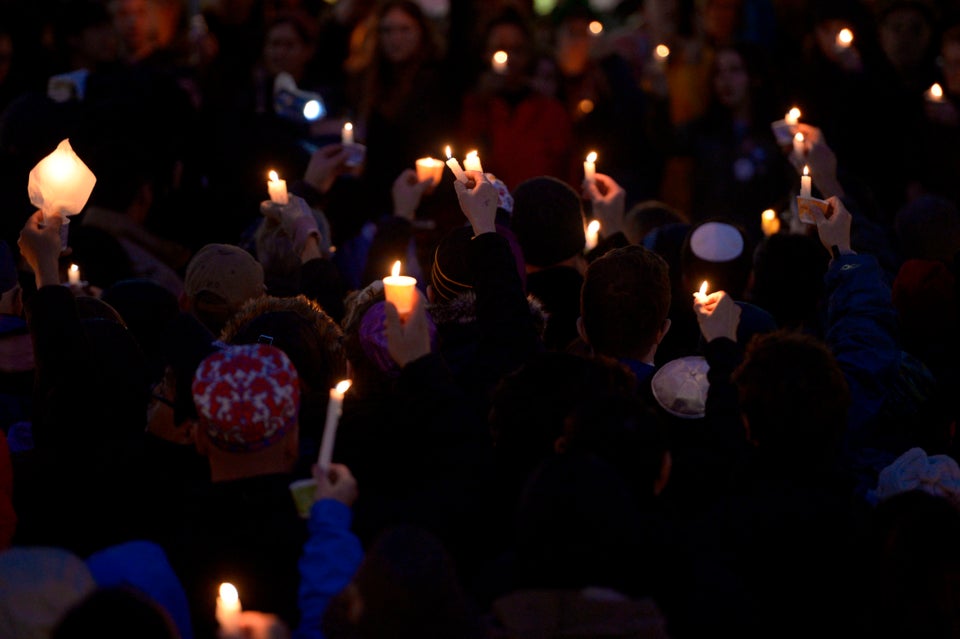 Thousands Gather At Vigil For Pittsburgh Synagogue Shooting Victims
Popular in the Community