A 2017 study conducted by Brandeis University estimated that 70 percent of Pittsburgh's Jewish community was a little or somewhat concerned about anti-Semitism occurring in their neighborhoods. Sixteen percent said they had recently experienced anti-Semitism directly, with most describing the incidents as "minor" microaggressions.
Now, the deadly mass shooting at Pittsburgh's Tree of Life synagogue has thrown a spotlight on American Jewish leaders' urgent warnings that the resurgence of anti-Semitic rhetoric cannot be ignored.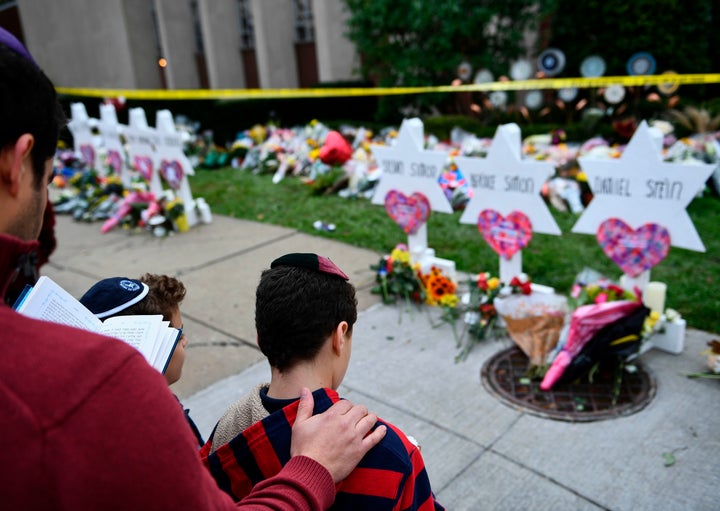 The Anti-Defamation League, which has been tracking anti-Semitism since 1979, reported earlier this year that the number of anti-Semitic incidents in the U.S. spiked by nearly 60 percent in 2017 compared to 2016 ― the largest single-year increase on record.
In that report, the ADL recorded 1,986 anti-Semitic incidents across the U.S. in 2017, including physical assaults and bomb threats at Jewish institutions. The organization also tracked 952 incidents of vandalism, up 86 percent from 2016.
Jewish graves or cemeteries were reportedly desecrated seven times in 2017 ― a "classic" anti-Semitic tactic that the ADL said has been employed for hundreds of years. About 275 headstones were toppled over and broken in a Jewish cemetery in Philadelphia in February of last year.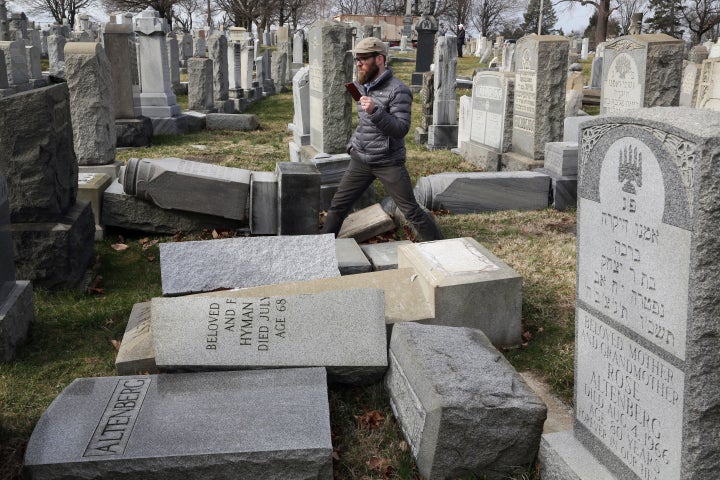 Overall, the organization found 114 instances of vandalism on college and university campuses in 2017. In one disturbing case from February of last year, a swastika drawn in human feces was discovered in a bathroom at the Rhode Island School of Design.
At K-12 schools, there were 221 reports of vandalism, the vast majority of which were drawn or scratched onto school facilities or drawn on Jewish students' notebooks. In many cases, swastikas were accompanied by phrases like "Hitler was not wrong" and "Kill all Jews."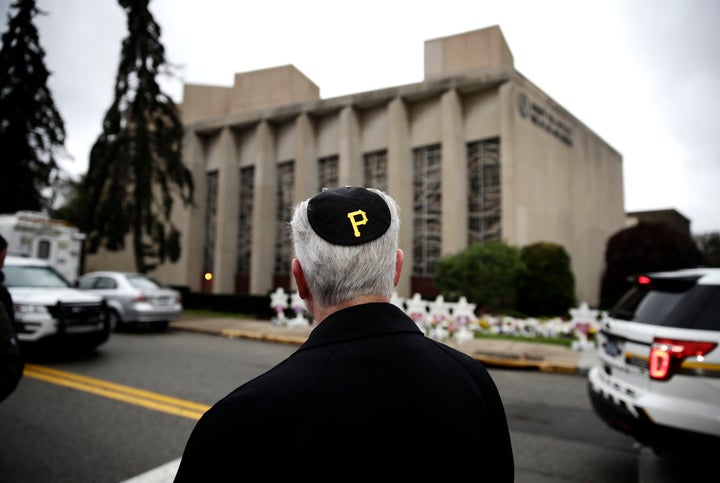 In a separate report this month, the ADL warned that members of far-right extremist groups have stepped up their "online propaganda offensives" ahead of the upcoming midterm elections in order to intimidate Jewish journalists and politicians. Nearly 40 percent of the anti-Semitic tweets studied came with hashtags like #MAGA and #KAG (Keep America Great), which are often used by supporters of President Donald Trump.
"Online hate is not some idle threat that just lives online and can be ignored," ADL CEO Jonathan A. Greenblatt said in a statement about the report, issued just one day before the Pittsburgh attack.
In the wake of the mass shooting, Jewish students on college campuses across the country are planning vigils to mourn the 11 people who lost their lives.
"We cannot forget and go back to our daily lives," Eric D. Fingerhut, president and CEO of the Jewish student organization Hillel International, said in a statement. "We must realize that Squirrel Hill and Tree of Life could have been any of our close-knit Jewish communities or any of our synagogues. This was an attack on all of us."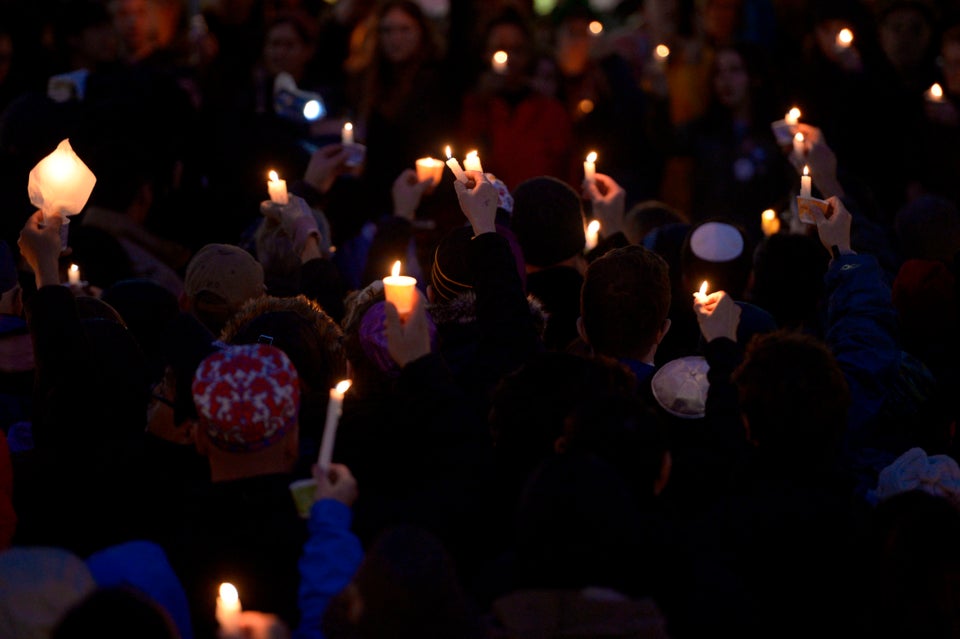 Thousands Gather At Vigil For Pittsburgh Synagogue Shooting Victims