A Pennsylvania gun shop owner gave away an assault weapon and ammunition in an effort to support the Second Amendment.
"Number one it's your right, your Second Amendment right to own a firearm, no matter what kind it is," he said. "Citizens should be armed well enough to defend themselves from a tyrannical government," and should therefore have weapons on the same grade as firearms used by the military.
While the whole thing started out as a Christmas giveaway, Lowry told The Huffington Post he can understand why some people have construed his contest as a form of protest against President Barack Obama's gun control proposals.
"I guess it could be perceived as a form of protest, although that wasn't our original intent," he told HuffPost, adding, "I didn't vote for the guy, obviously."
The response by and large has been overwhelmingly positive, according to Lowry.
"Our phone's been ringing off the hook," he told HuffPost. "I struck a chord."
"I am completely sold out," Lowry said at the time. "I've got maybe half a case of ammunition left, I have backorders for almost 250 rifles, my website has been bought out, I can't fill orders."
On the other hand, of course, "with good comes the bad," Lowry told HuffPost on Thursday.
"Left wing crazies [have called] us baby killers," he said. "Stuff like that doesn't really affect me because I know it's said by lunatics."
Lowry said the store is planning another gun giveaway as soon as things calm down a bit. He said the first winner ended up giving the gun to his son, who is stationed in Texas with the Navy.
See a screenshot of contest rules below: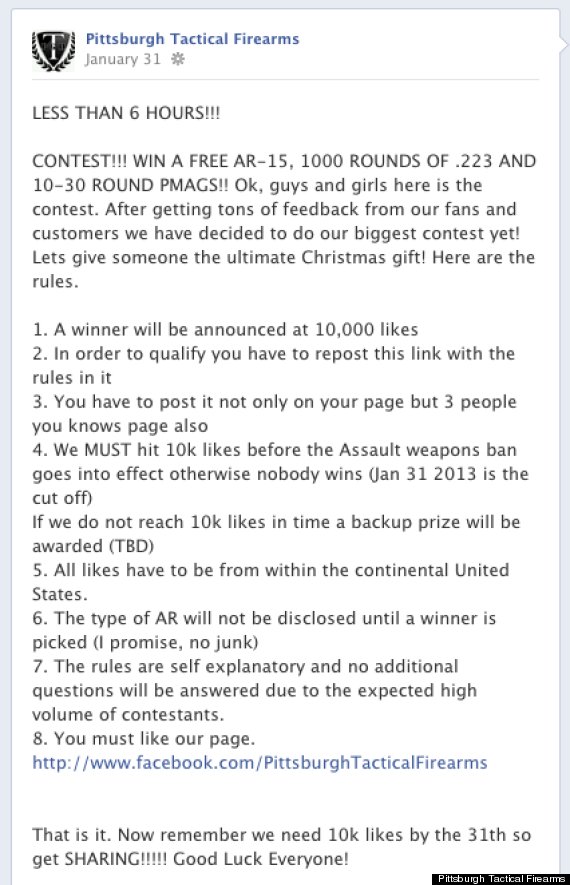 Related
Before You Go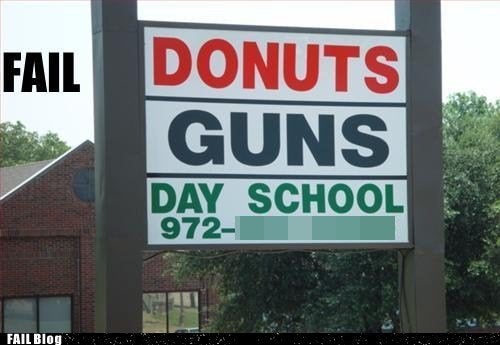 Places That Also Sell Guns
Popular in the Community