Glenda Swain wasn't happy in her career for a long time.
Like many black Americans, she often faced microagressions that made her feel marginalized in the workplace. In 2011, she realized it was time to switch from a career in human resources, which her degree is in, to media. While researching the best way to go about a career change, however, she noticed there weren't many career development resources that considered the obstacles black people face. So she created one.
"I felt that there was a void in the area of career development for African-American corporate professionals," Swain, editor-in-chief of Pivot magazine, told The Huffington Post via email. "There are plenty of publications that target African Americans, but very few, if any, that had the focus of career development and helping readers shore up their skills in case they wanted to 'pivot' into a new job, career, or start a business."
In May, she launched a digital edition of Pivot, an Atlanta-based corporate lifestyle and career development magazine for affluent black professionals. The publication aims to provide readers with "the information, motivation and inspiration they need to move their careers to the next level," she said. The print issue of the quarterly magazine premiered Oct. 1.
Pivot features content on image consulting, skill building and career planning as well as profiles of corporate executives who offer advice on taking an unconventional path on kickstarting their career. The magazine puts a heavy focus on financial literacy, in addition to aiding its readers on retirement planning, investments, insurance and more. It also provides lifestyle content ― centered around arts and culture, travel, golf and more ― to encourage a healthy work-life balance.
Pivot also plans on hosting a career development symposium annually starting in August 2017 to help people before conference recruiting for job season kicks off. The publication also launched Pivot Foundation<-LINK, a non-profit created to help women of color in underserved communities gain access to the resources that can help them get back into the workforce or switch fields.
Swain told HuffPost that her team decided to make Pivot's digital edition free because someone's financial situation shouldn't be a barrier to information that could help them. Her ultimate goal is to inspire readers to make the changes they need to be happy in their career.
"When I thought about publishing this magazine, I knew I didn't want to just disseminate information," she said. "I wanted to create a steady dose of pertinent and relevant content that is useful to our readers in their careers, and if just one person made a move to help better themselves, then Pivot has accomplished its goal."
Before You Go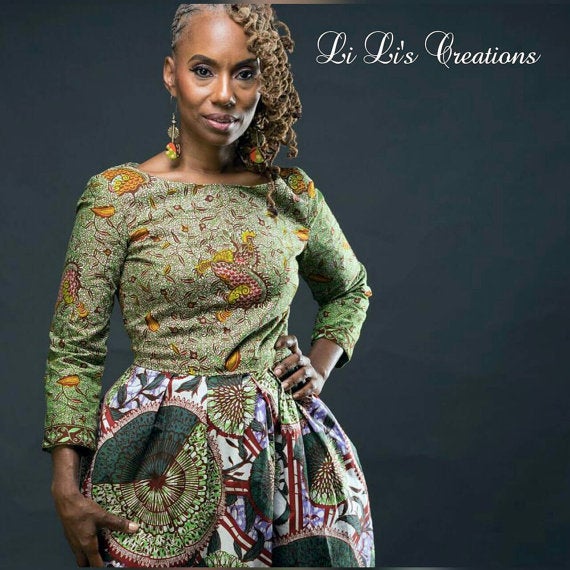 45 Black-Owned Etsy Stores Everyone Should Support