A week into her second grade year, as we lay snuggling at bedtime, I asked my daughter Anna what she thinks will be the hardest part of school this year.
She sighed for a moment and then answered, "Learning how to put myself into the shoes of others."
My maternal heart skipped a beat. I often find that putting myself into the shoes of others, or empathy, is one of my biggest daily challenges as a mom and as an executive.
And then I had another thought; her answer felt quaint. It's an idyllic way to think about second grade, but by third grade the stakes become much higher. Empathy is a critical life skill and always will be, but so are the basics of reading, writing and arithmetic.
Experts often cite third grade as a decisive year for students and schools. In fact, there is common folklore that asserts that public officials will forecast prison construction based on a state's third-grade literacy rates.
An article in The Atlantic called this phenomenon "An Urban Myth That Should Be True." The article goes on to say, "U.S. prison planners don't use local third-grade reading scores to predict future inmate populations. But maybe they should."
The data shows that children who cannot read by the third grade are four times less likely to graduate than students who can read by that age. Additionally, high school dropouts are three times more likely to be incarcerated than high school graduates. So, not reading by third grade may dramatically increase one's chances of eventual imprisonment.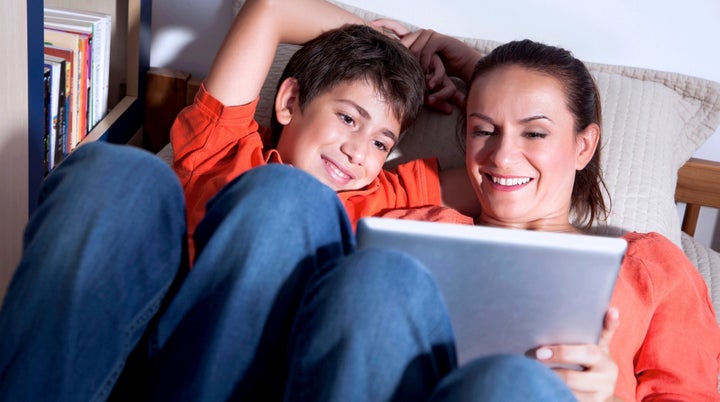 The Atlantic is not alone in highlighting the importance of third grade. Forbes has a similar article entitled "A $5 Children's Book vs. a $47,000 Jail Cell — Choose One." The article highlights the importance of literacy at an early age and the unintended consequences that occur when children cannot read by third grade.
But why third grade? Why not second or fifth or even eighth? Part of it has to do with how we learn. In the first three years of elementary school, there is a lot of time dedicated to learning to read.
But beginning in fourth grade, the focus shifts to "reading to learn." A lot of subjects, including history, science and math, all require literacy in order to progress. The homework assigned in all subjects, not just English and language arts, requires proficient reading skills, and this shift often begins in fourth grade.
ESSA (Every Student Succeeds Act) is the 2015 legislation that replaces No Child Left Behind. In it, there are specific grants for "early childhood education programs that are effective in preparing young children to make sufficient academic growth by the end of grade 3, including kindergarten and pre-kindergarten programs, family-based preschool programs that emphasize school readiness, screening and referral, and the provision of services to Indian children and youth with disabilities."
Both researchers and the federal government recognize the importance of third grade academic proficiency. So what can we as parents and educators do?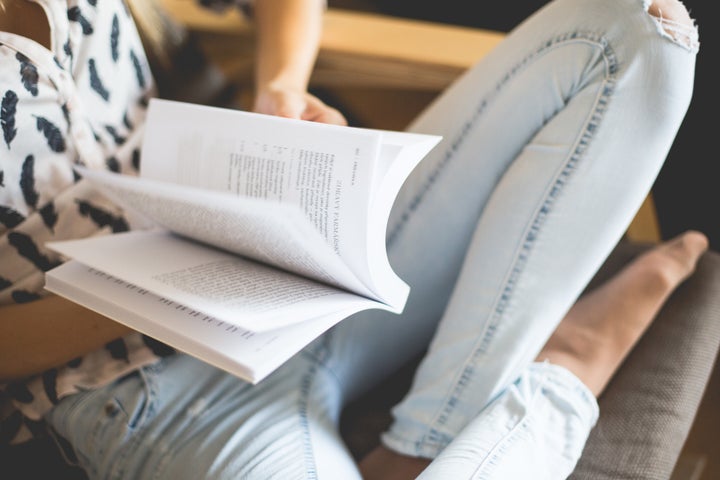 At Istation, the edtech company where I work, we focus on literacy skills at the earliest ages, starting in prekindergarten. For example, we help kids develop phonemic awareness (i.e., the knowledge that the spoken word "dog" has three sounds: /d/ /o/ /g/). Istation also tries to have fun with language, encouraging songs, rhyming and social interactions. We call this early learning purposeful, playful and powerful.
As parents, there are multiple ways to encourage reading long before third grade arrives.
Read with your child daily. The US Department of Education suggests 20 minutes every day. Reading aloud can start well before children understand the words you say. The sound of your voice coupled with a warm snuggle and a good book can ignite a love of reading very early on.
Find books your kids love, even if you don't. My daughter is currently in awe of the series Diary of a Wimpy Kid. While I roll my eyes at some of the humor and jokes presented in the book, I know it is far more important for her to love reading than for me to love what she is reading, as long as it's age appropriate.
Recognize that the right "screen time" can also be reading time. There are many apps available today that aren't simply games but also help kids read. Digital books on an iPad or an app that helps a child sing the alphabet are fun alternatives to other, more traditional methods of learning how to read.
My daughter is fortunate that she has had access to Istation and has also begun to love reading. I am proud of her for recognizing how difficult empathy can be; I am also adamant that we focus on the building blocks of literacy as an additional critical component of her second grade year.
Perhaps our job as parents and educators is to focus on empathizing with our children as they learn to read. By putting ourselves in the shoes of a child, especially a third grader, we may be able to better address his or her needs during this critical learning stage.
Before You Go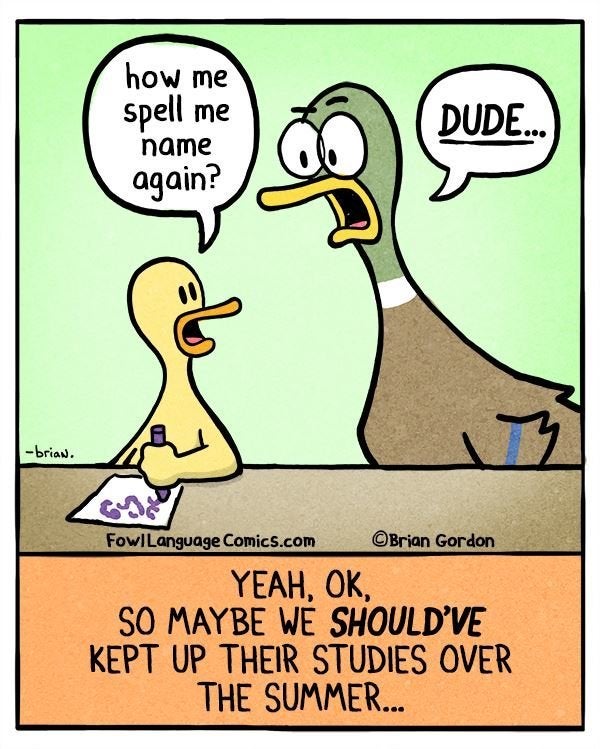 Comics That Sum Up Back-To-School
Popular in the Community