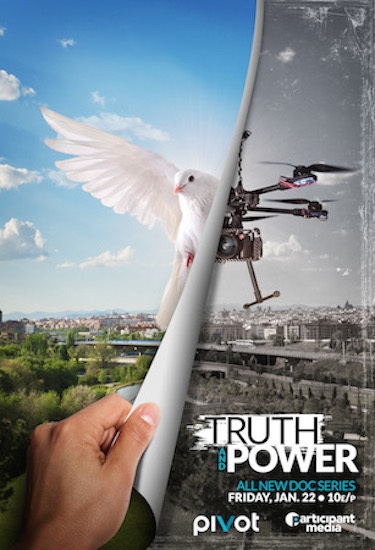 "... I feel lucky to have been able to pursue my dreams and I hope that my contributions will in some small way lead to a sustainable world of peace and prosperity." -- Jeff Skoll
If you're looking for cinema, and television, with a conscience, look no further than Jeff Skoll's Participant Media. The former president of eBay, multi-billionaire and philanthropist Skoll has managed to do what few others have ever done: put his money where is mouth is. Or rather, place it on a big screen near you, and upon your TV sets to inform, encourage, educate and make the world a better place.
Since its inception in 2004, Participant has been responsible for such life-changing titles as An Inconvenient Truth, The Kite Runner, Citizenfour, He Named Me Malala (along with favorite Abu Dhabi company Image Nation) and now the Oscar-winning Best Picture of 2016 Spotlight. And those are truly just skimming the surface of their catalogue of work.
But not complacent to simply stop at great cinema, Participant has dipped, full-heartedly as is their custom of course, into television and Pivot TV is the resulting channel. Devoted almost entirely to content that is guaranteed to make the viewer a better, more informed citizen of the world, Pivot TV explores in a real, hands-on way the statement Skoll made about creating "a sustainable world of peace and prosperity."
And that's where Truth and Power, Pivot's latest documentary TV, comes in. A ten-part series, which will air its final episode -- "Drones & Privacy" -- on Friday, March 25th, at 10 p.m. Eastern Time, Truth and Power is a provocative show, questioning just how our lives have changed in the age of technology. Narrated by Maggie Gyllenhaal, who adds a real, down-to-earth aspect to the episodes through her easy-going tone, Truth and Power had me question everything about my life, from the statements I make on Twitter, and how they can be misinterpreted, to where I choose to travel for work and leisure. Truly.
During the recent Berlinale I was excited to sit down with Pivot TV's own Belisa Balaban, their EVP of Original Programming and executive producer on Truth and Power along with filmmaker Brian Knappenberger (The Internet's Own Boy: The Story of Aaron Swartz), who also served as executive producer on the series. It was a talk that changed the way I look at the world around me.
What bring a series like Truth and Power about, I mean, what inspired you?
Brian Knappenberger: I'm inspired by stories of people who are sort of taking up arms against these kinds of abuses. Trying to fight basically these abuses of power and these things they see as broad institutional failures. That's what is inspiring, these are people who are socially conscious, who are participating, that care about these issues and want to fight. They're natural underdog stories...
And cinema is all about the underdog. Anything cinematic appeals to us because of the underdog aspect.
Knappenberger: Absolutely and these are not necessarily fair fights, when you've got someone who is an activist, who cares about an issue going up against these institutions that are much greater and much more powerful. That's the core inspiration, those personal stories that let us talk about the abuses of power and investigate those ourselves.
What was Pivot TV's and Participant's involvement in the series?
Belisa Balaban: We were on from the very beginning. We had acquired Brian's film Internet's Own Boy which really explored some similar issues because Aaron Swartz was an activist working in the same area. And really around that time we started talking with Brian -- lets do a show where we can go into a different topic every week, because he has amazing contacts and relationships in the world. 'Anonymous' will talk to him, people will talk to him and trust him, who won't talk to other journalists and filmmakers. We just thought this would be our take on an investigative news show. So we're the company that did Citizenfour and here at Berlinale we also have Alex Gibney's film Zero Days so these issues of privacy and security in the modern digital age are very important. We feel they are important for an informed citizenry.
What has been the public's reaction to Truth and Power?
Knappenberger: Fantastic. Really amazing actually and huge discussions started. We put some of it online and that sparked a huge discussion.
So you're using the good of the internet while talking about its evils, you're really going full circle!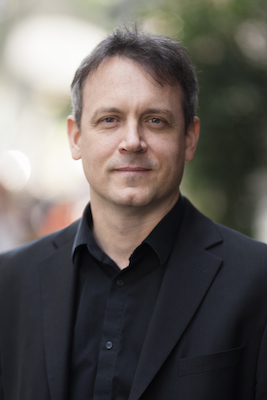 Knappenberger: Yeah, because any technology has good and bad, promise and peril. Any technology is empowering for sure and can be a tool for activists and revolutionaries. But it quickly becomes adopted by powerful entities that use that same tool against those people. There is the good and the bad of all technology and the way that the activists and the revolutionaries can continue is by continuing to innovate. And coming up with new things. That's where this caldron of innovation, democratic action happens.
Do you think that filmmakers at their core are activists?
Knappenberger: Some filmmakers are. I think that in the information age looking for the truth has become a kind of activism. Because there is a battle over information now and control of the narrative. Controlling the narrative and controlling the story in our modern world. This is a battle to control that story. So if a filmmaker is coming from that position of the underdog, the citizen, the average user of technology then he becomes inherently an activist if that's his perspective. I think typically in oppressive situations art has become a way of expressing and fighting back.
Is Participant's vision a form of activism?
Balaban: That is the reason the company exists, to have a social impact. To give people the information they need, to be informed citizen and inspire them to do something to change their world for the better. That is Jeff Skoll's vision and why we work there. At the same time, we attract wonderful artists and we support their vision and there is a range of point of views reflected in the work that we have across the company, on the film side and TV side. But we believe that knowledge is power and that's the truth and power side of it. To be more informed is to be more powerful. And to be more informed about the power structures makes you a greater participant in your own democracy.
Why do you think in the US we're now becoming so afraid, of so many things? I used to always believe we were the freest country in the world, but now freedom has become almost a luxury... Why do you think that is?
Balaban: That's the great question. I mean, look at our national election debate right now, it's so polarizing and there is a lot of fear. I guess every generation feels that they live in scary times. Our generation is no different. But why is freedom a greater topic now, I don't know... But I do believe that people are becoming more aware of the fact that knowledge is power and information about your citizenry is power and we're becoming more informed that power structures are seeking to keep themselves strong by taking advantage of what you don't even know you're complicit in.
Knappenberger: I would go further. I would say that in the last fifteen years there have been these sort of parallel tracks we've been on, on the one hand there has been this explosion of technology and how we communicate. We communicate in a very different way than we did fifteen years ago. And at the same time, there has been this war on terror which has just seized us with fear and anger in the US. These things happened at the same time and have created this caldron which is brewing a potential threat to our civil liberties. I think what's key is how have power structures exploited those fears. In other words, terrorism is not a big threat to the United States. That may be a controversial thing to say, and you're not going to hear it on the Republican debate stage. But only 45 people have died from anything related to a terrorism cause since 9/11. Forty-five. It's a soft problem, however it is. So the fact that it's continually being used in order to exploit us and to leverage potential abuses of power, more excuse for war all these things that feed money into this system... that's a problem. A citizen can't participate in democracy unless they know what they are doing, or they know what they are acting on, or they know what's important. That's the fight, what do we prioritize. What's important to us as citizens. That's the battle you have to fight in order to be a good citizen.
French-Algerian filmmaker Rachid Bouchareb told me, when I interviewed him recently, that he believes peace should be taught in schools, to help heal our world. What is your solution?
Knappenberger: I think we continue to make good stories as storytellers, that's what we can do. Continue to fight the nonsense, not take, but question the prevailing sentiments, questions power I guess. That's one part of it for sure.
All images courtesy of Pivot TV, Brian Knappenberger by Tyler Curtis, used with permission.
REAL LIFE. REAL NEWS. REAL VOICES.
Help us tell more of the stories that matter from voices that too often remain unheard.