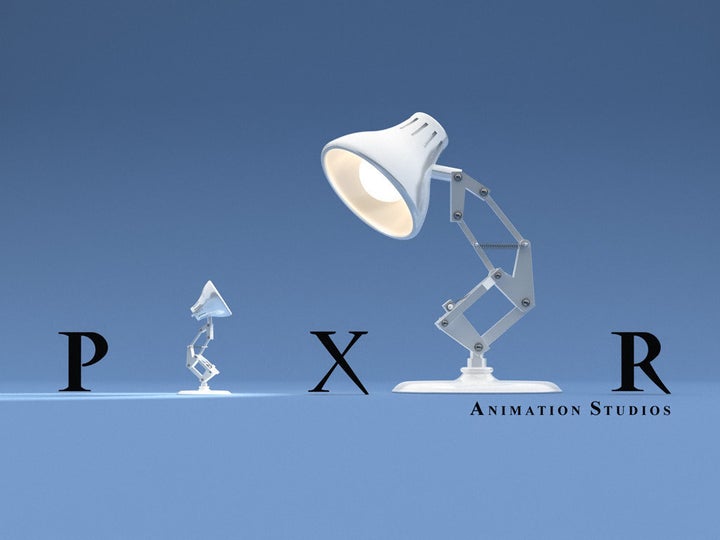 After revealing the details of their upcoming "Toy Story Toon" on Friday at the D23 Expo, Pixar made two even bigger announcements on Saturday.
HuffPost blogger Jim Hill relays from the event that the animation studio revealed two new, upcoming films, revealing only the names of those in charge of their production and basic log lines for each.
First, Bob Peterson, a longtime studio vet, will direct a film that explores what would have happened had the asteroid that scientists believe hit the earth and wiped out the dinosaurs, instead missed and allowed the species to move forward. This film is due out holiday season, 2013.
UPDATE: Here is the official log line for the film, which will be released November 27, 2013.
What if the cataclysmic asteroid that forever changed life on Earth actually missed the planet completely and giant dinosaurs never became extinct? This hilarious, heartfelt and original tale is directed by Bob Peterson (co-director/writer, "Up;" writer, "Finding Nemo") and produced by John Walker ("The Incredibles," "The Iron Giant").
Peter Docter, another studio vet and Oscar-winning director of "Monsters, Inc.," and "Up," will helm a project that explores the inside of the human mind. The film reunites him with "Up" producer Jonas Rivera. The pic is slated for a May, 2014 release.
UPDATE: The official log line for this film, which is due out May 30, 2014.
Pixar takes audiences on incredible journeys into extraordinary worlds: from the darkest depths of the ocean to the top of the tepui mountains in South America; from the fictional metropolis of Monstropolis to a futuristic fantasy of outer space. From director Pete Docter ("Up," "Monsters, Inc.") and producer Jonas Rivera ("Up"), the inventive new film will take you to a place that everyone knows, but no one has ever seen: the world inside the human mind.
The next full-length Pixar film will be the previously announced "Brave," about a Scottish warrior princess, and will hit theaters in June, 2012.
Support HuffPost
The Stakes Have Never Been Higher
Related
Popular in the Community