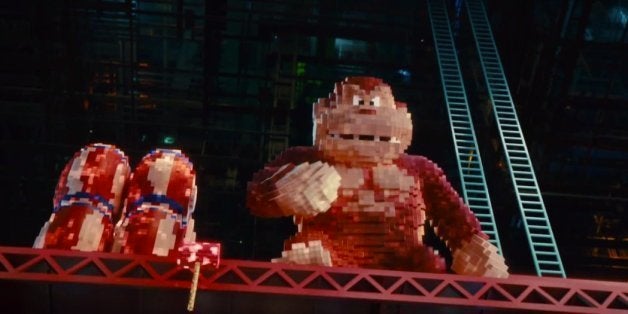 Last August, a photo circulated in which Peter Dinklage was seen brandishing a mullet and laser cannon on the set of the sci-fi comedy "Pixels." Our interest was piqued, and it hasn't waned after seeing the aforementioned garb's end results: a movie where aliens send video-game characters to attack Earth. That means a malicious Pac-Man, Donkey Kong and Cintepede are going up against all-star gamers played by Adam Sandler, Josh Gad and Dinklage. Also on hand are Kevin James, playing the U.S. president who must solve the crisis, and Michelle Monaghan as a military weapons developer. Directed by Chris Columbus ("Home Alone," "Harry Potter and the Sorcerer's Stone"), "Pixels" launches its missile command on July 24.
REAL LIFE. REAL NEWS. REAL VOICES.
Help us tell more of the stories that matter from voices that too often remain unheard.