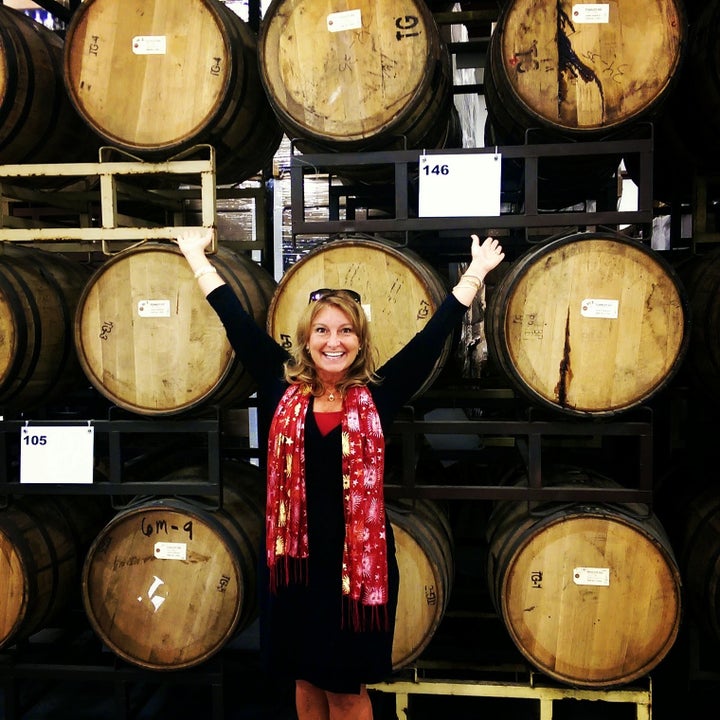 It's not always easy being a woman on top as Pixie Paula, CEO and founder of Local Choice, knows. She's one of the few women involved in the spirits industry and she's making efforts to connect brands within it—a challenge that she's taken on in order to help communities and other women passionate about spirits.
Pixie Paula, or Paula Dezzutti Hewlette, recently appeared as the first female judge at the San Diego Spirits Festival. In the history of the festival, which took place from August 27th through the 28th, there had never been a woman judge before. For an event that was celebrating innovation throughout history, it seemed only right that Paula should take center stage with her goal of "elevating the inspiration of the festival." Her Local Choice Brands took home a majority of awards with seven wins.
Paula states, "Bringing everyone together can be a challenge, but I want to build a platform of connectivity. You need someone to bring the right teams together—people are our most valuable resource."
She sees herself as a conduit for those in the spirits industry to reevaluate what role they want to play. Paula has been successful in creating her own brands and introducing new ones to a formerly stodgy industry. Paula is also a great advocate for working as a team, which is why she chooses to employ several of her nine children to help her with her business.
"I often ask, 'Why me?' and I was unsure about my purpose for a while. There is a difference between passion and purpose and I wondered If this is my purpose, what is the most passionate thing I can do within this space? Working with people on something I love is the best of all worlds."
As a philanthropist, writer, and speaker, Paula has made a name for herself not only as a model for women who might be intimidated by entering a male-dominated scene.
She recognizes that modern women are struggling with trying to have it all—and she's aware that she makes it look like little to no work. "We as women have to work harder for less, and we all share the experience of juggling so many balls: a career, kids. I want to be someone who young women can look to and think, 'She did it, so I can too.'"
Some of Paula's brands also speak to consumers on a philanthropic level—for every bottle purchased from Local Choice for a local initiative, $2 is donated back to that local community. One successful example of this is Gold Star Vodka, for which profits go to local veteran's foundations. Paula will be presenting a check at the Folds of Honor event on October 24th. Some of Paula's other brands include Gentry Bourbon, Pixie Spiced Rum, and Hatfield & McCoy Whiskey, which she advertises as "premium products at a value price."
Paula's also focused on the future. "Customers are much more conscious about brands than they used to be in the past. They know about labels or can easily look them up on Google or Yelp. I want to create brands that customers feel they can trust while building a digital strategy and looking toward the future."
Perhaps the most admirable thing about Paula, however, is her love for assisting others. "I love helping people and helping them to pursue their dreams. We're also chasing the same dream—if I can be instrumental in connecting people and helping them do just that."
Popular in the Community