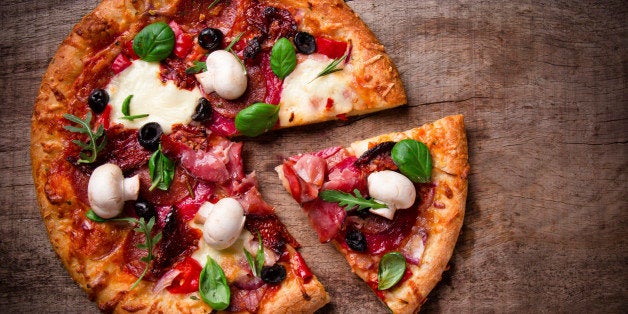 But here's the real difference: Just about any type of beer can be paired with pizza to deliver a terrific taste. Wine makes things a bit more complicated. But the act of eating pizza should never be complicated. The beauty of pizza, as you know, is its sincerity. Pizza is always pizza; it has a crust, some sauce and cheese and sometimes a topping or two, but it never even feigns complexity. It'd be a real shame to take this away from pizza.
Thank the heavens for this wine and pizza pairing app from Vine Pair, which makes the pairing process as straightforward as pizza. With a few clicks of your mouse, or a couple of taps on your smartphone, the app will present the right variety of wine to serve with your pie, based on your preferences.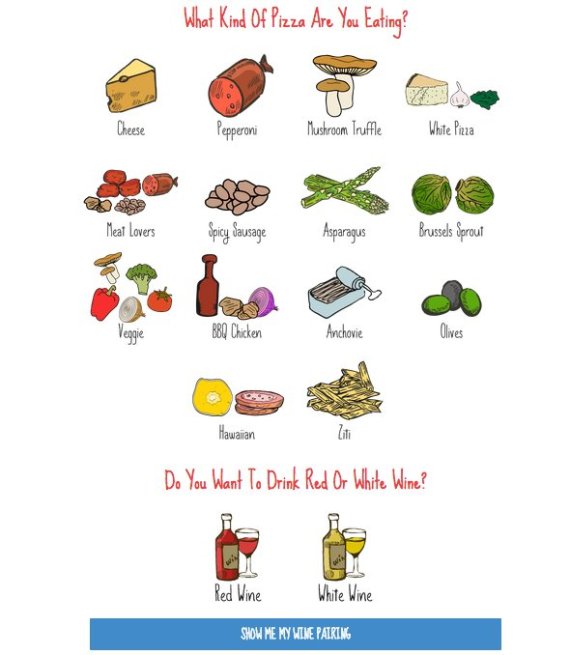 Vine Pair
Let's say you order a Meat Lover's pie and are in the mood for a red. All you'll need to do is to highlight those two selections on Vine Pair's ingenious tool and hit "show me my wine pairing." In less than half a second, that little blue button will inform you that a bottle of Cabernet Sauvignon would take your dinner to new heights. All that's left is for you to text your beau to pick up this very wine and for you to smile while you wait for the pizza to arrive. Effortlessly, you've transformed your ordinary dinner into something exceptional.