Forget monokinis, tankinis and regular ole' one-pieces: the Pizza-Kini is where it's at, y'all.
This crazy cheesy creation comes straight from Villa Italian Kitchen. The restaurant group collaborated with food stylist Jessie Bearden to create the "mouthwatering" Pizza-Kini in honor of National Bikini Day on July 5, according to a press release. At least they're bringing awareness to a holiday we weren't aware even existed.
The only way to top this pizza bikini is to add more toppings: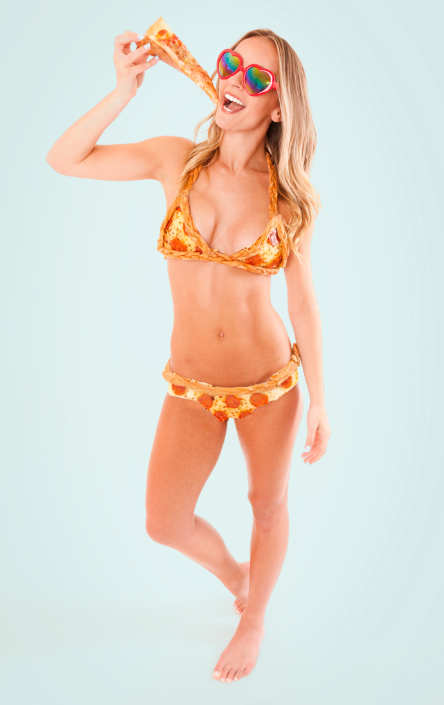 "Now you can wear your favorite pizza!" the company said in a post on Facebook, as if that was a thing people actually wanted to do.
"For just $10,000, we'll set you up with our food stylist and help you get fitted for your own suit made from only the freshest ingredients, including homemade, hand-braided dough, 100-percent whole milk mozzarella cheese, sauce made from fresh California tomatoes and delicious pepperoni – all in honor of #NationalBikiniDay."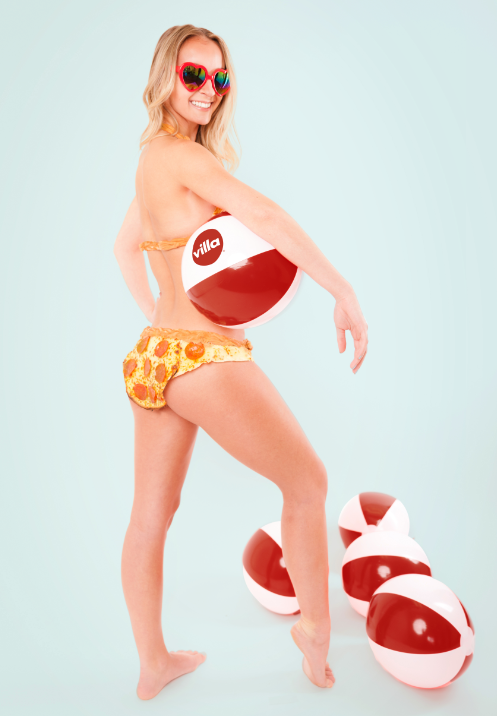 HuffPost reached out to a spokesperson for the restaurant group to learn a little bit more about what's going on in the pictures of the Pizza-Kini.
"The Pizza-Kini was custom fit to our model so there was no need for any fabric to be included," a representative for Villa Italian Kitchen said via email (though we're admittedly a bit skeptical). "The custom fitting is why the price tag is so high, we want to ensure the Pizza-Kini is perfectly fit to the body it's on so it stays in place. We use a pizza dough braiding that goes around the bust and waist of the model, baked in to the pizza slices, holding the suit together."
The representative added that the restaurant group has only made one Pizza-Kini so far, for the model in the pictures above.
The Facebook post stresses urgency for people interested in buying the Pizza-Kini, as it's only available on July 5. Even if you have this kind of dough to spend on edible swimwear: don't.
But if you somehow are interested in dishing out the funds and slathering up in grease and sunscreen at the beach, send Villa Italian Kitchen a direct message on their Facebook page.
The HuffPost Lifestyle newsletter will make you happier and healthier, one email at a time. Sign up here.