Jay Laze, owner of the Virginia Beach, Va., shop, is offering a special pizza discount to gun owners who come in carrying a weapon or furnish their concealed carry permit.
"I thought it was a great idea, and I was wondering why nobody here was doing it," Laze told WTKR. "It should be happening all around the country."
Laze, who is a gun owner himself, plans to offer the concession to those bearing arms through March to show his support for the Second Amendment. Fans of the discount thanked Laze for supporting the constitutional right on the shop's Facebook page.
While the right to bear arms is ensured by the U.S. Constitution, it's the states that dole out concealed weapons permits.
Before You Go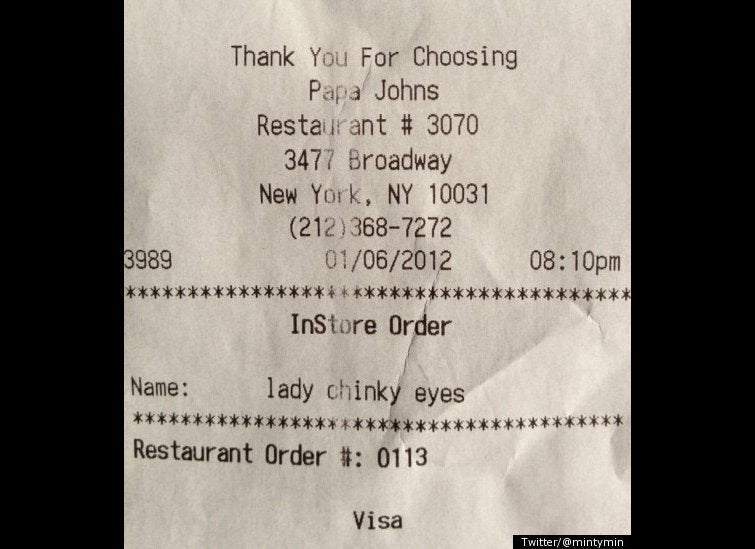 Outrageous Receipts (EXPLICIT LANGUAGE)
Popular in the Community