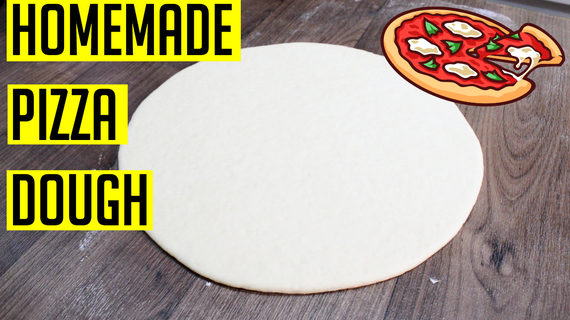 Homemade Pizza Dough Recipe in less than a minute!
As promised, thanks to everyone who requested this on my last video.
This Pizza dough recipe will be perfect if you watched it, so if you haven't, make sure you do with the link below..
As always you should have most of the ingredients and its really quick and easy to follow and make.
Thanks for watching and lets get started!
INGREDIENTS:
Flour 250g
Yeast 1/2 tbsp
Oil 1 tbsp
Salt 1 tsp
Warm Water 150ml
METHOD:
Mix water, sugar, oil & yeast
Leave aside for 10 mins
Add salt to flour, mix and make a well
Pour into flour, make dough
Cover to rise for 1 hour
Roll out pizza base
Add your favourite toppings
Bake in oven - 160c for 25 mins
I upload weekly recipes so you might as well subscribe!
This channel is for anyone who loves food and and how to cook from student's to someone preparing for marriage or even if you are just in need of some inspiration!

I live in Leicester, England and have learnt from the the best Chefs, who have taught me everything from savouries , delicious, tasty mouth watering home made good food, snacks to sweet dishes, desserts and more!
Related