Pizza Hut has just introduced the DJ device, which looks like a standard cardboard pizza box ― until you open it up to find touch-sensitive decks, a mixer and other controllable buttons, according to Engadget.com.
The pizza beatbox, created with the help of Novalia, a London-based electronics company, connects to a computer or smartphone via Bluetooth.
Button icons on the box control playback and mixing and can even increase and decrease the pitch of a track.
Pretending to spin one of the fake discs on the box even gives wannabe pizza DJs a whack "spinning" sound, according to Mashable.com.
It's unclear how effectively the box works when it is dripping with pepperoni grease stains.
Related
Before You Go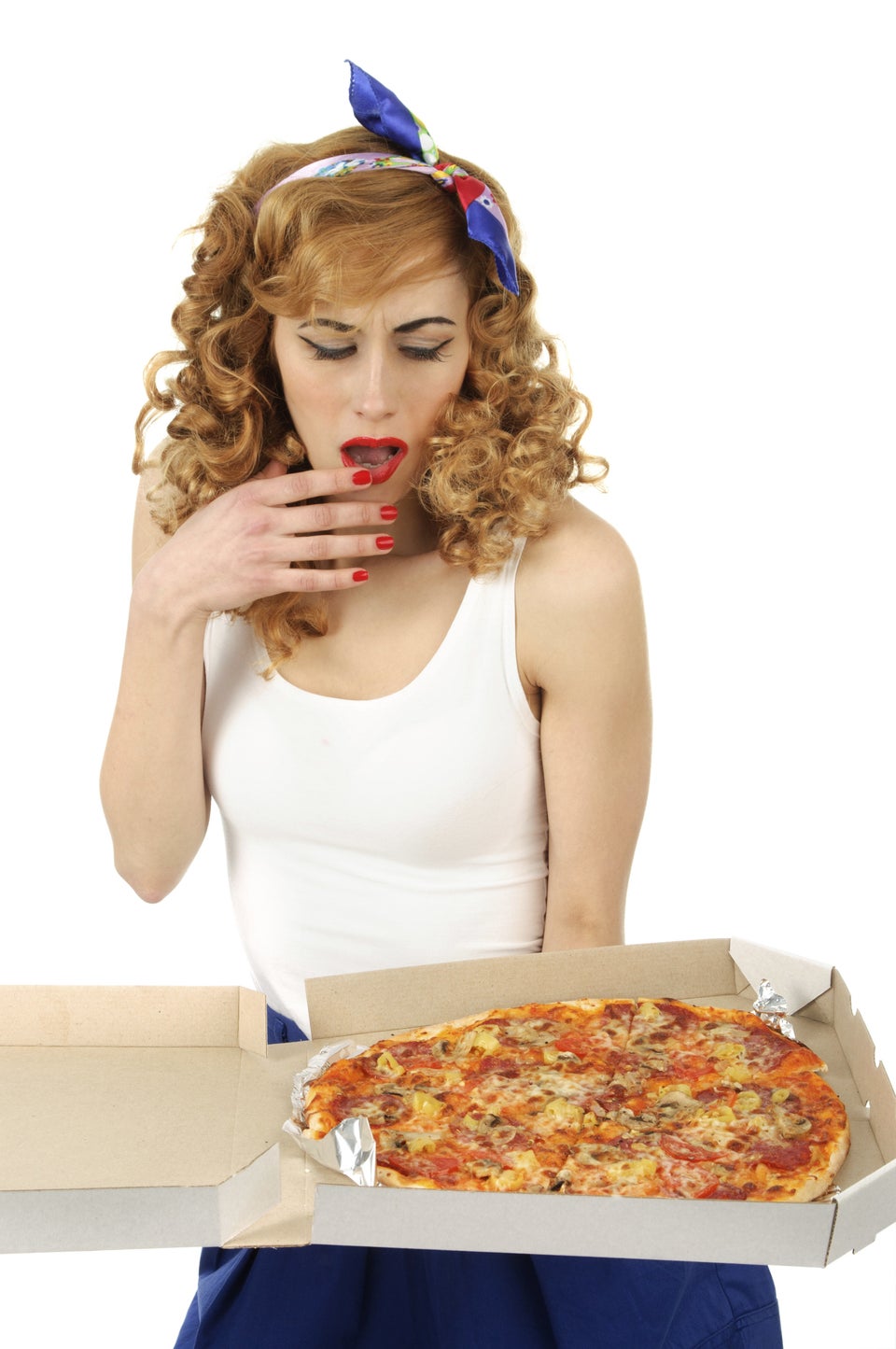 Mmhmm, it's sexy pizza stock photos