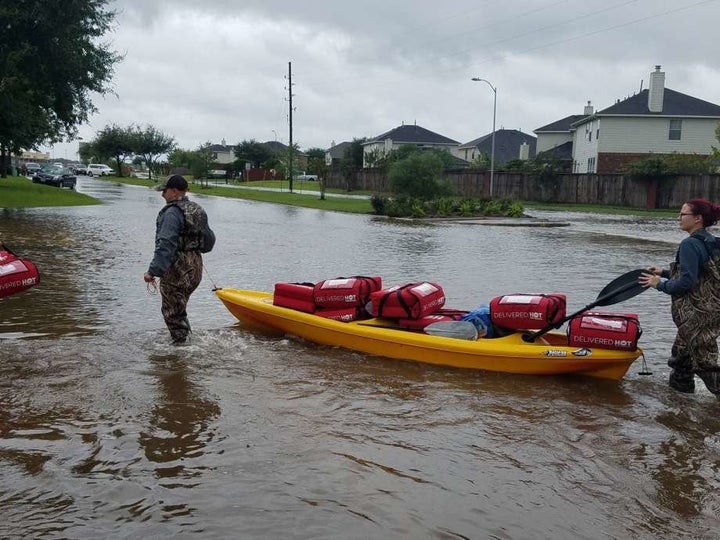 People riding out Hurricane Harvey's destruction in flooded Texas neighborhoods are receiving an unexpected treat of hot pizzas delivered by kayaks.
Employees from a Pizza Hut in Sugar Land, southwest of Houston, have been making the incredible trek by boat since Tuesday after hearing of people going hungry in flooded neighborhoods and deciding they needed to help.
"It's just been crazy with all the dark and the gloom in our area," Shayda Habib, the restaurant's manager, told HuffPost on Thursday.
In an effort to help combat the storm's devastation, she said, she rounded up a team of kayakers ― including employees as well as her family and friends ― that was willing to lend a helping hand.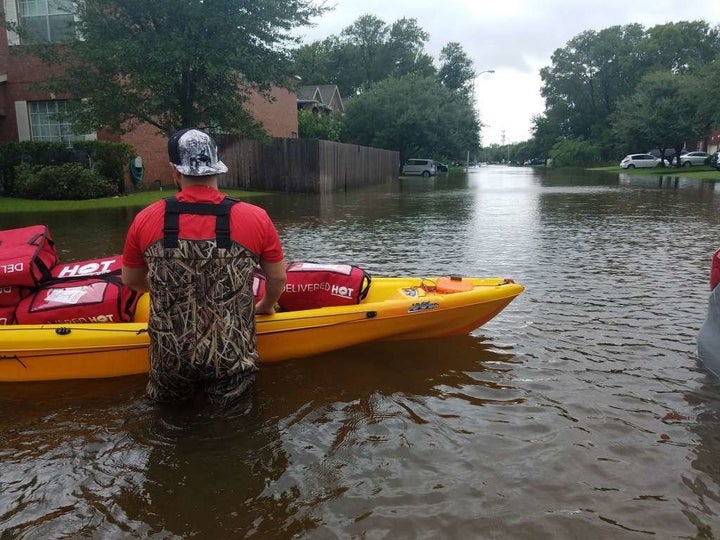 "They waded in the water, as far as they could, to get to all these people and they're just so happy to see them. So happy to see Pizza Hut," Habib laughed. "One woman was like, 'You've got a customer for life.' That made me smile."
She described the pizzas as "still steaming" from their heat-locking boxes upon their arrival.
Habib, who is pregnant and due in December, said she did her best out in the water ― with some of the workers going through areas that were described as chest-deep ― but she had her limits.
"I didn't want to threaten the life of my unborn son, so I went as far as I could," she said.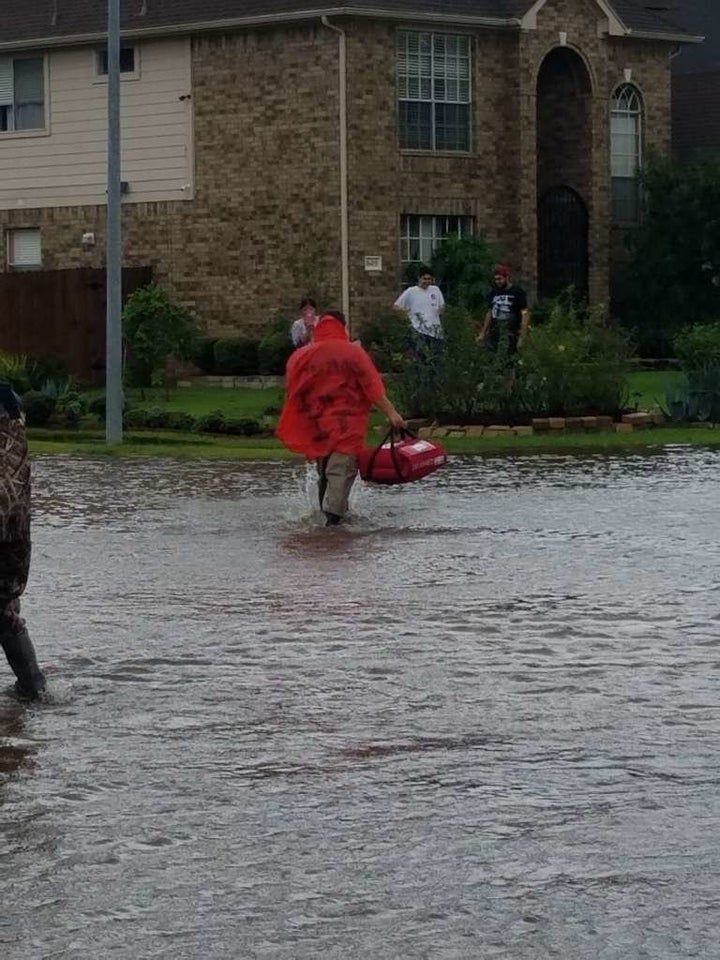 Habib said they had delivered 120 pizzas as of Thursday morning, but many more pies are being prepared.
"We're just looking for subdivisions," she said. "If they're hungry or if they're still stuck in their homes," her group will try its best to reach them.
Pizza Hut franchisee James Bodenstedt applauded the employees' resolve to help.
"We are so proud of our team for seeing a need, stepping up and helping the community in a time of devastation," he told Houson station KPRC.
Habib waved off any thanks, simply calling the people she was helping "family."
"They're the reason why I have a job. If it wasn't for these people, I wouldn't have a job," she said.
This article was updated with quotes and more detail from Habib.