Chloe Teply might think twice the next time she neglects to tip the pizza delivery guy.
A former Pizza Hut employee in Des Moines, Iowa was so ticked off after Teply denied him a tip that he allegedly pulled down his pants and urinated on her front door, KCCI reports.
"It's just one of those things where unfortunately, I don't have the money," Teply told KCCI. Security cameras at Teply's apartment complex caught the delivery man in the act. A Pizza Hut manager, who went to the apartment building to see the footage for himself, told KCCI that the driver had later been fired.
Recently, a woman left no tip on a $138.35 meal by signing "single mom sorry" in the tip line instead. A picture of the receipt went viral and many commenters were outraged at the patron's stinginess.
What's proper etiquette when it comes to tipping on deliveries? Sites like tipthepizzaguy.com include a tipping calculator as well as a list of instances when it is appropriate not to tip.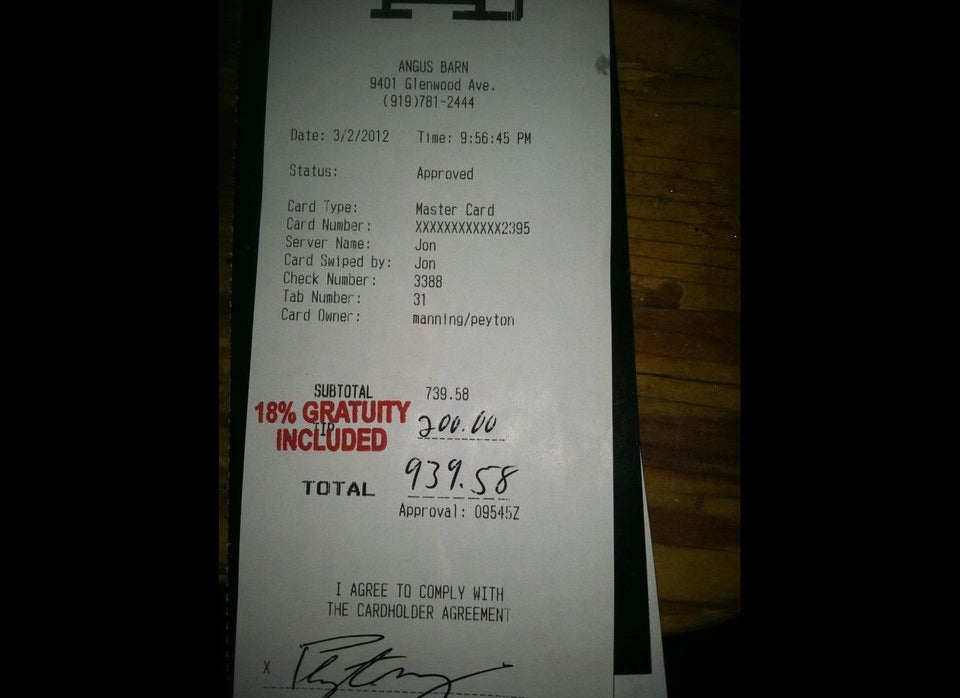 Most Outrageous Tipping Stories