Do our eyes deceive us? A new pie from Pizza Hut Singapore features not one, but two rings of crust.
The pizza, aptly named the "Double Sensation," is practically two pies in one. The outermost pizza's crust is stuffed with melted mozzarella, Parmesan and cheddar cheeses that ooze out of holes in the crust, and the outer pie is topped with turkey ham, bell peppers and mushroom and a salsa sauce.
The inner pizza's crust is filled with chicken sausage and cheese, and the innermost pie is topped with smoked chicken, zucchini and a pepper Alfredo sauce.
And to top it all off, there's a cherry in the middle of the whole thing. Don't ask us why.
Sadly for us, this insane pizza to end all insane pizzas only available in Singapore through the end of December. It's being sold for the bargain price of roughly $21.75 for a regular-size 10" pizza and $27.49 for a large 13", and it's also available as part of two Christmas feast deals.
We're at a loss for words. It's like some evil genius combined every over-the-top pizza trend in one, completely unbound by good taste or sense. Why does this monstrosity exist? And can we try it?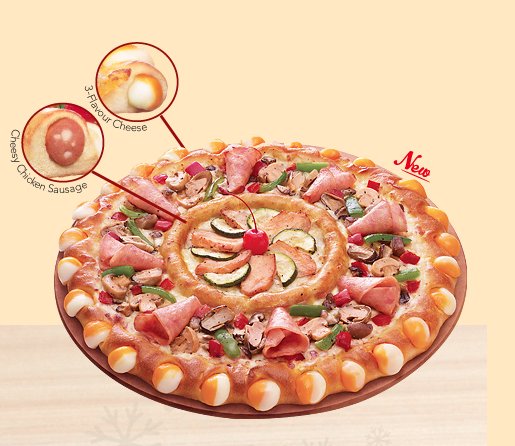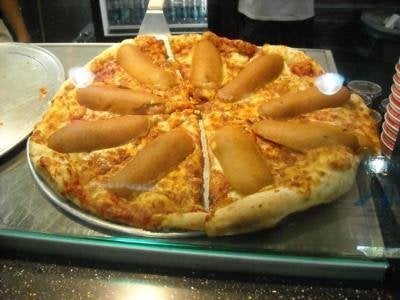 Most Bizarre Pizza Toppings