Pizza Hut's new line of "Firebaked Style Flatbread Pizzas," currently available in U.S. stores, marks a new direction for the pizza chain: Unlike its thick-crust offerings and doughy stuffed-crust pies, the flatbreads feature thin, crispy crusts.
A $11.99 box of flatbreads contains six slabs, which each can be topped with three different toppings. According to a press release, the crusts are made in a "wood-fired style" -- a dubious term considering that most Pizza Huts are not outfitted with a wood-burning pizza oven.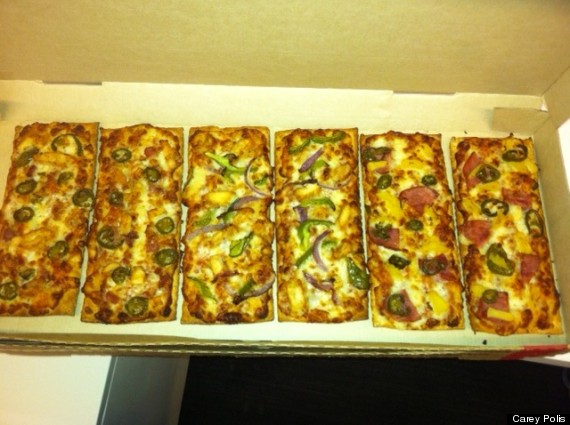 But HuffPost editors recently sampled the flatbreads with open minds. We found the crust to be a little too crunchy. Any more, and it would have been matzoh. Its taste, though, was on par with that of other Pizza Hut pies. At least one editor said that, if she had to order Pizza Hut, she would order this.
It certainly seems that Pizza Hut is angling for a more discerning clientele. Buzzy (and ambiguous) terms like "firebaked," "flatbread" and "wood-fired style" might look at home on some upmarket restaurant menus, but we question whether these flatbreads would satisfy the type of customer looking for an upscale experience.
Carrie Walsh, vice president of national marketing for Yum Brands, explained Pizza Hut's motivation for developing the new offering to Nation's Restaurant News. "We've been watching flatbreads closely, talking to our consumers to understand the appeal," she said. "We've seen both awareness and excitement around this product type really growing."
Before You Go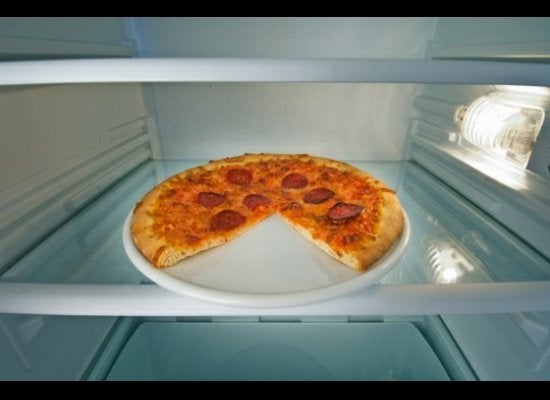 Zagat's 2012 Pizza Survey