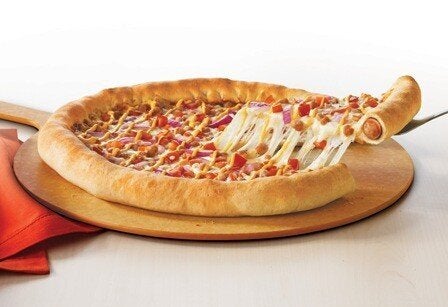 The pies, which feature crusts stuffed with Angus beef hot dogs, each come with Heinz Ketchup Dip and Heinz Honey Mustard Dip. Yep, ketchup and honey mustard to go with your pizza.
Pizza Hut Canada's web site hasn't yet announced the offering, but is teasing that "Two Worlds Will Collide" alongside a countdown and an image featuring a pizza cutter and a pair of tongs.
We surmise from a press release that those two worlds are, in fact, those of pizza and hot dogs:
"The innovative chefs at Pizza Hut have taken two classic favourites - pizza and hot dogs - and found a delicious way for them to be enjoyed together!" says Beverley D'Cruz, Director of Marketing at Pizza Hut Canada. "The result…well, you'll have to try it for yourself but I can promise that it's an eating adventure that you won't want to miss."
The hot dog stuffed crust will only be available in Canada until November 25. We have to wonder: how long until it makes its U.S. debut?
Before You Go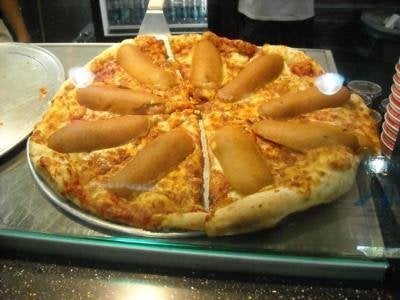 Most Bizarre Pizza Toppings
Popular in the Community